Avalanche: The New DeFi Blockchain Explained
The launch of the Avalanche-Ethereum Bridge has attracted much attention from the DeFi community. We examine the new protocol and its implications for DeFi.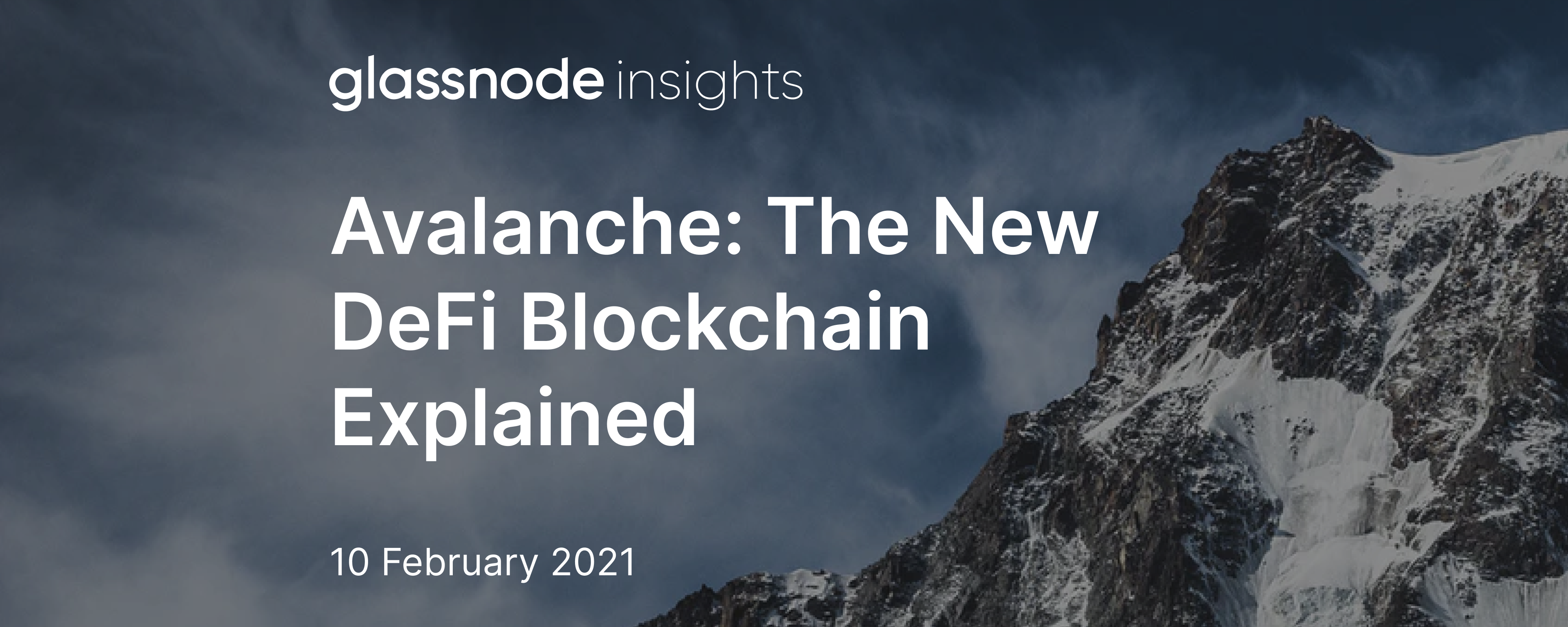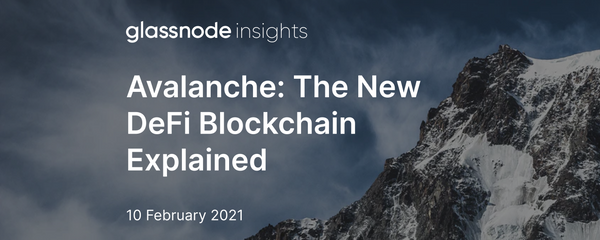 ---
What is Avalanche?
Avalanche is a new blockchain network with sub-second transaction times and low fees. Created by Ava Labs, a company led by Cornell researcher Emin Gün Sirer, the project launched its mainnet in September 2020.
After raising $18 million from prominent investment firms such as Andreesen Horowitz and Polychain Capital, the project raised another $42 million in under 4.5 hours with the public launch of its AVAX token in July 2020, with the stated goal of outclassing ETH2.0 in terms of throughput and latency.
How it Works
The Avalanche network consists of multiple blockchains, and uses a novel proof of stake consensus mechanism to achieve high throughput, estimated to reach over 4500 transactions per second.
Avalanche claims that its consensus protocol combines the benefits of "Nakamoto consensus" (robustness, scale, and decentralization) and "Classical consensus" (speed, quick finality, and energy efficiency) to form a revolutionary consensus engine.
"Only three times in the 45-year-old history of distributed systems have we had a new family emerge. Avalanche is a brand-new family, as big of a breakthrough as Satoshi's protocol was; it combines the best of Satoshi with the best of classical in scales like no other that allow anyone to integrate themselves into the consensus layer." - Emin Gün Sirer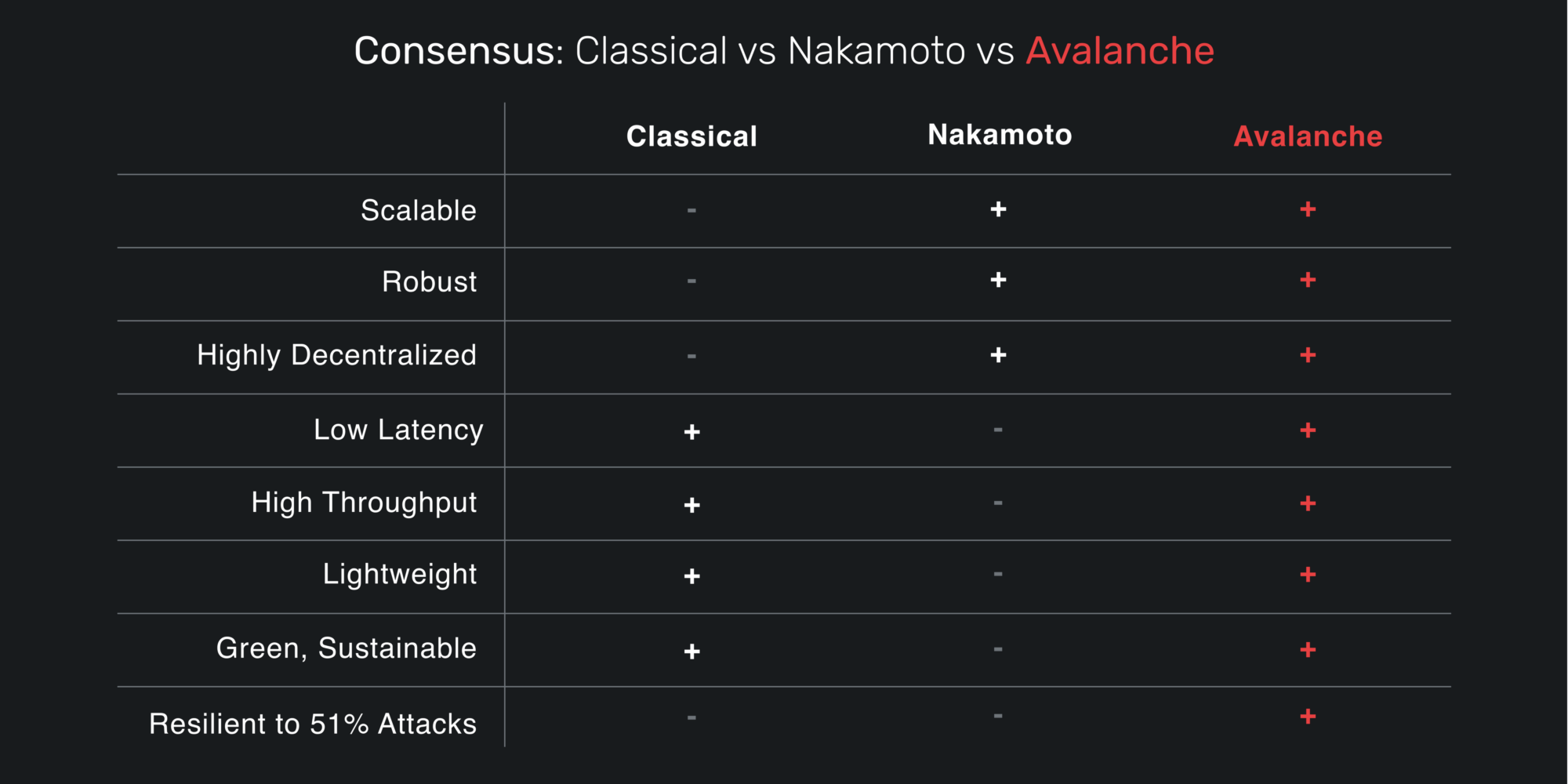 Under the Avalanche model, each chain is a separate instance of a virtual machine, with support for multiple custom virtual machines such as EVM and WASM, allowing chains to have use case-specific functionality. Each of these virtual machines is deployed on a custom blockchain network called a subnet, which is comprised of "a dynamic set of validators working together to achieve consensus on the state of a set of blockchains" - in other words, each subnet has its own set of incentive mechanisms to ensure validators stay honest.
Avalanche can thus be described as a "platform of platforms", consisting of thousands of subnets to form a single interoperable network.
A deeper analysis of Avalanche consensus is outside the scope of this article, but for a more in-depth technical explanation, see this article.
---
The Avalanche-Ethereum Bridge
Through its accelerator, Avalanche-X, Ava Labs is "investing heavily in grants to DeFi projects". One of these grants went to ChainSafe to develop a cross-chain Ethereum bridge.
The Avalanche-Ethereum Bridge, which launched yesterday, is "a two-way token bridge that enables seamless ERC-20 and ERC-721 transfers between Avalanche and Ethereum." In order to use Ethereum-based assets with dapps on Avalanche, users can lock these assets in the ChainBridge contract and mint an equivalent token on the Avalanche network.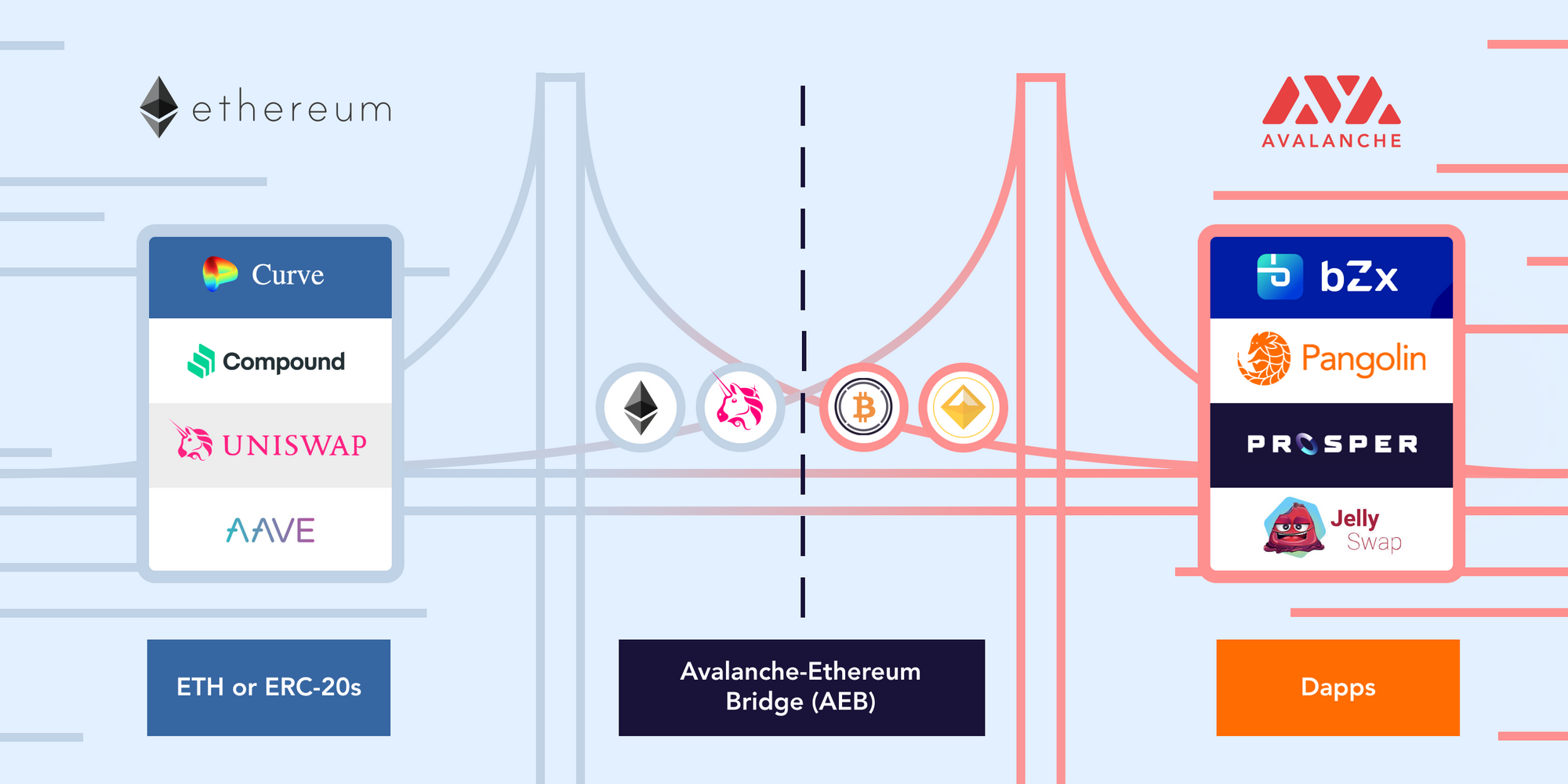 The Benefits
As DeFi becomes increasingly popular, users are being priced out of the ecosystem due to Ethereum's high network fees. With the price of ETH on the rise, even basic token swaps on Ethereum are becoming prohibitively expensive for entry-level players, while interactions with more complex DeFi contracts can come attached with fees exceeding 0.1 ETH (over $170 at the time of writing).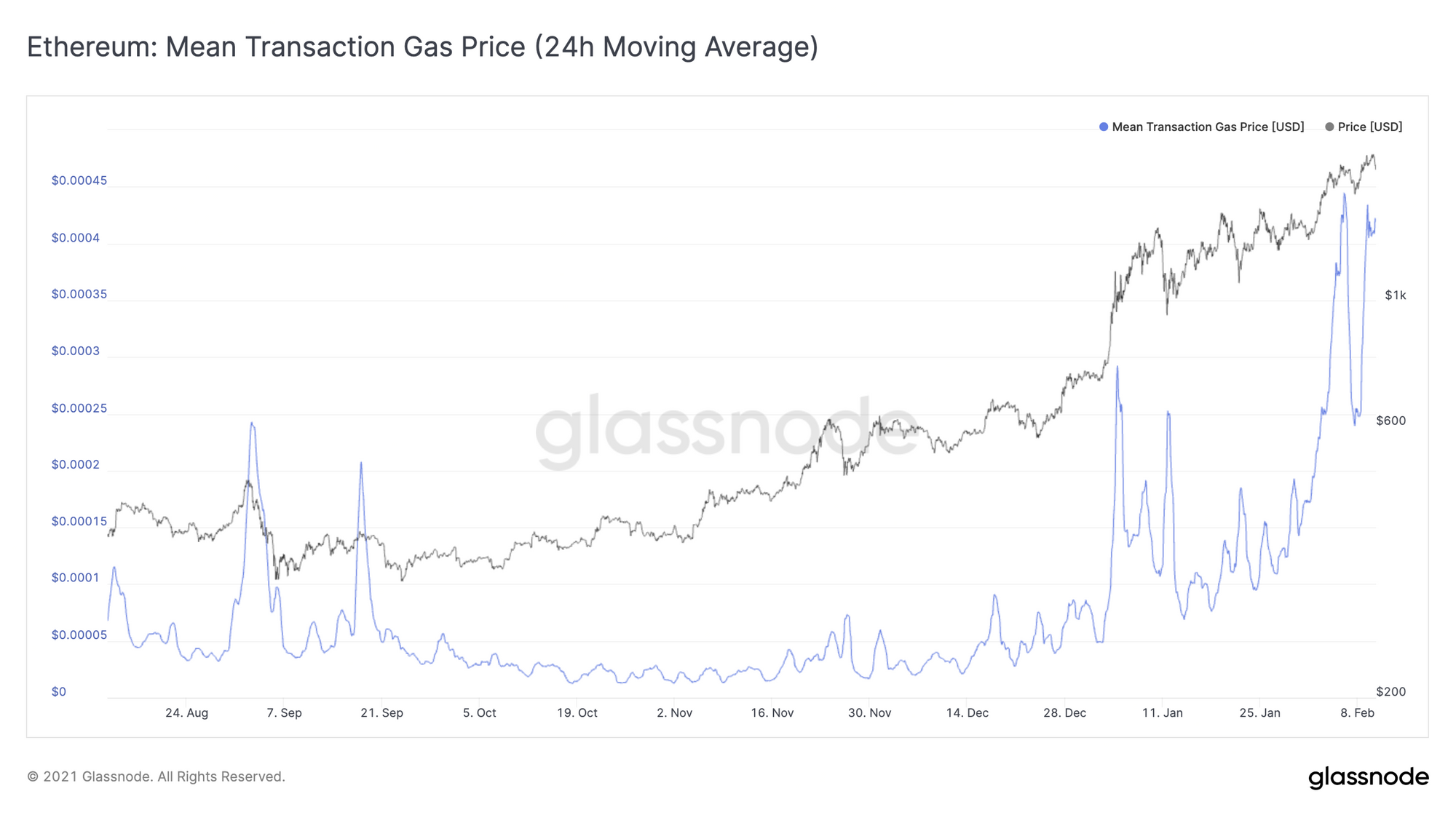 Further, as gas prices on Ethereum are subject to sudden spikes, many of these transactions will fail, costing the user potentially hundreds of dollars worth of ETH without even executing the transaction.
The Avalanche-Ethereum Bridge represents a step towards migrating Ethereum's slow and costly DeFi infrastructure to the significantly faster and cheaper Avalanche network. Transaction fees on Avalanche are rarely more than a few cents, while even complicated computations cost in the single digit dollar range to execute, and are significantly faster - currently so rapid as to be near-instantaneous.
The Ecosystem
One of the prominent players in this new DeFi ecosystem is Pangolin, a "community-driven decentralized exchange for Avalanche and Ethereum assets with fast settlement, low transaction fees, and a democratic distribution". Adoption of this DEX is already growing rapidly, as can be seen in this series of tweets from the past 24 hours.
A mere 3.5 hours later:
These figures are being continually updated on Pangolin's dashboard, which shows liquidity now reaching over $45 million.
Alongside Pangolin, there are many other dapps joining the Avalanche ecosystem across a variety of different use cases, making it a fully-featured network right from launch. Such applications include:
The Ava Labs team is continuing to enter new partnerships and onboard new dapps, paving the way for an application-rich environment for users of the Avalanche network.
---
Implications
The implications of the Avalanche network and the advent of the Avalanche-Ethereum Bridge are wide and far-reaching.
Accessibility - The low cost of transactions on Avalanche means that smaller trades are more financially viable, opening up the DeFi ecosystem to smaller players and entry-level investors. While the user experience is still complex and represents a significant barrier to entry, improvements in this area could lead to a wider range of participants in the world of DeFi.
Low slippage - The slow speed of the Ethereum blockchain often leads to significant slippage and failed transactions when conducting on-chain trades. The faster transaction rate and higher throughput of the Avalanche network opens the door to minimal price slippage and instant trades, bringing the experience of trading on DEXs closer to that of their centralized counterparts.
ETH2.0 - There has been understandable hype around the upcoming launch of ETH2.0 and the greater scalability it promises to bring, especially as transactions on Ethereum grow ever more costly. However, with networks like Avalanche growing in popularity in the meantime, the launch of ETH2.0 may end up being less impactful than anticipated.
The Avalanche Bridge contract already has over $30 million worth of Ethereum-based assets locked up, showing strong adoption just one day after launch.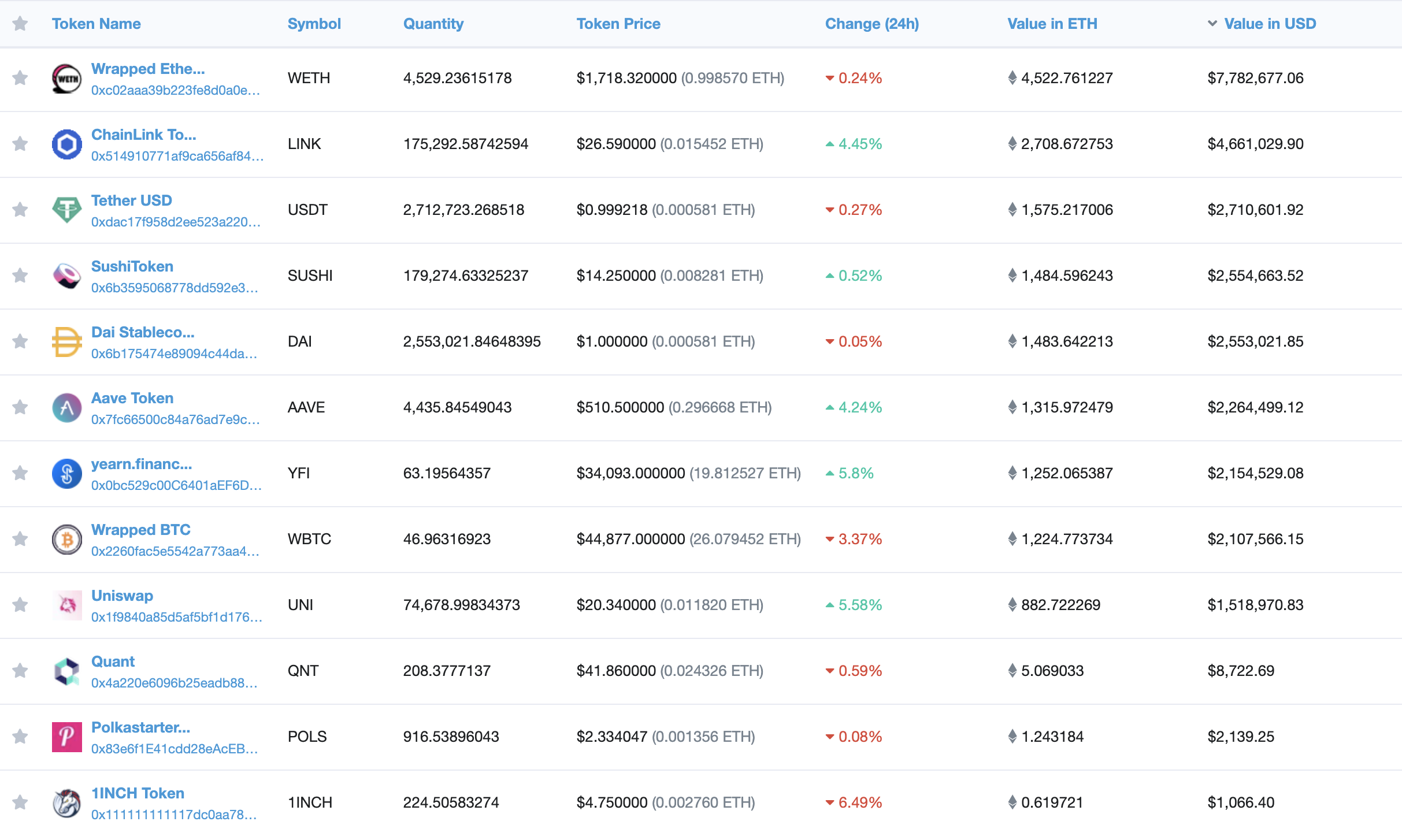 ---
Migrating to Avalanche
In an important move for user experience, Avalanche supports the use of existing Ethereum addresses through MetaMask. However, the migration process is still rather involved, and may be quite confusing for even the most experienced of DeFi users.
Check out the tweet thread below to learn how to get started:
Note: ChainBridge's contracts have been audited by ConsenSys Diligence. However, investors should still exercise caution and, as always, do their own research.
---