The Week On-Chain (22 Apr 2020 - 29 Apr 2020)
BTC market sentiment is optimistic as price recovers to pre-crash levels and on-chain activity increases significantly.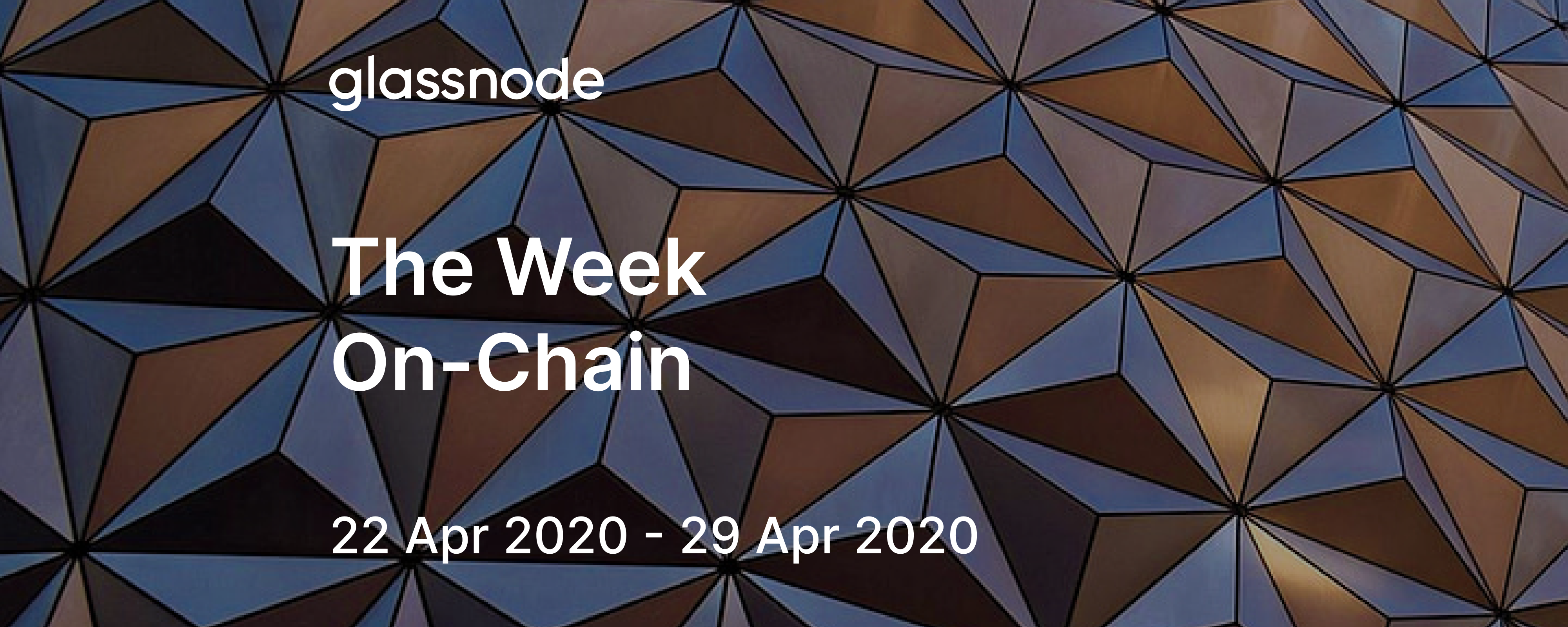 ---
Bitcoin Market Health
After gradually increasing from around $7500 to $8000 this week, BTC experienced a rapid spike, peaking above $9k yesterday and settling just below that point as of today.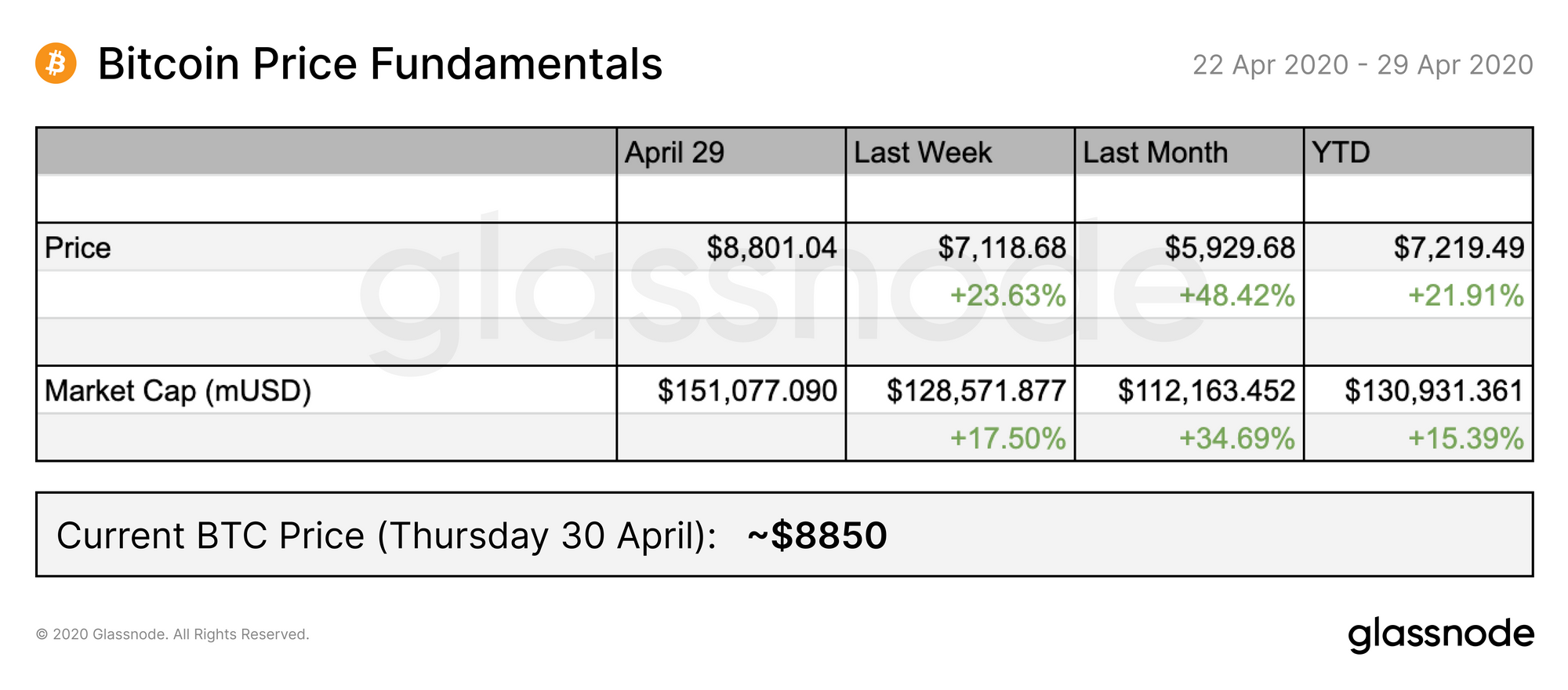 Along with price, on-chain fundamentals are also recovering to pre-crash levels. January and February saw a significant increase in on-chain activity, which fell away in March but is now returning to previous levels.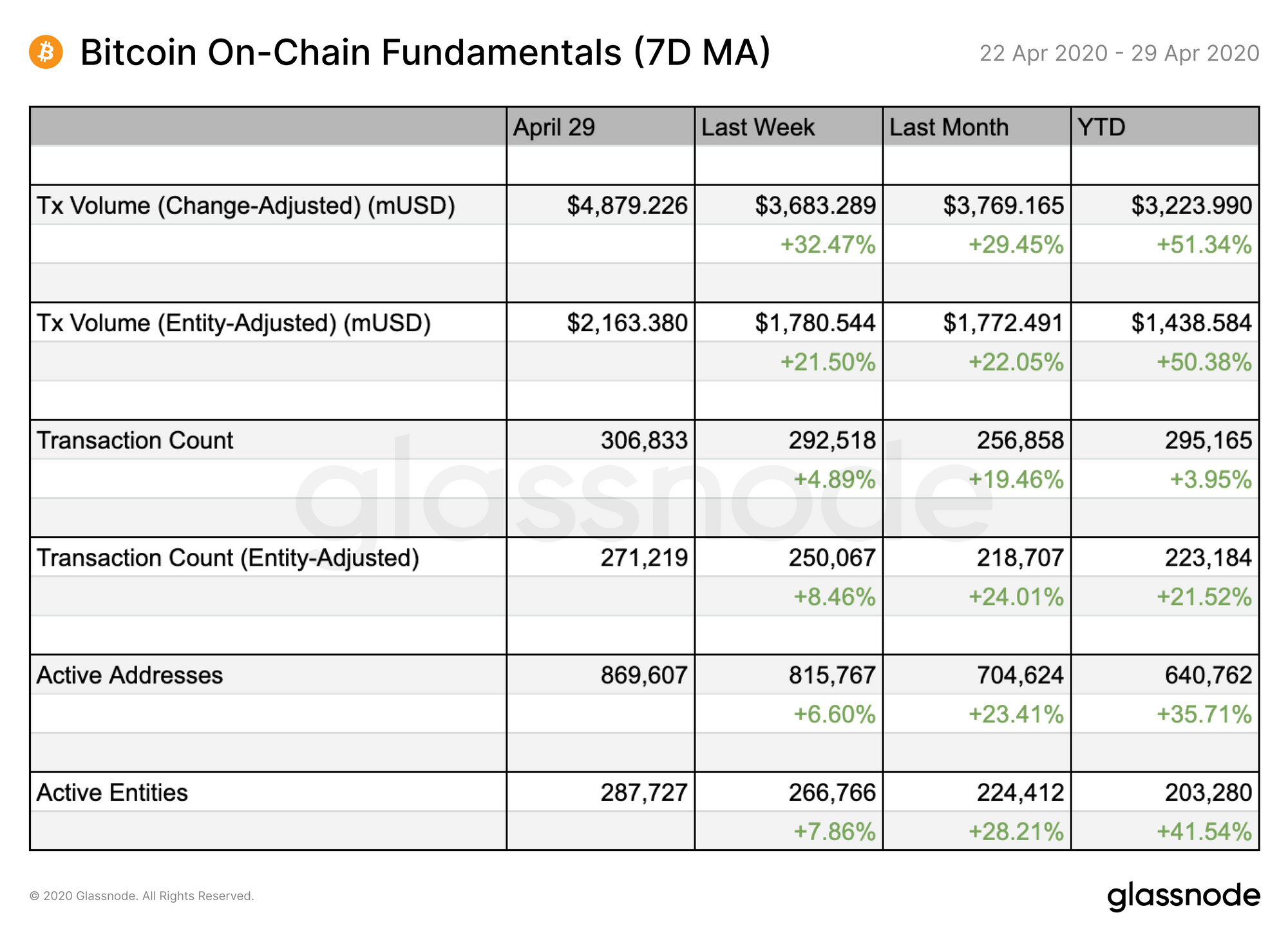 On-chain volumes experienced a larger increase than transaction count this week, implying an increase in the average volume of each transaction. This increase in the number of BTC sent per transaction suggests that the activity is being driven by larger investors, rather than traders and market opportunists.
---
BTC On Track to Match Stock-To-Flow Forecasts as Halving Approaches
Bitcoin's Stock to Flow (S2F) Ratio has risen back to predicted levels, after deviating from this trend during the crash in March.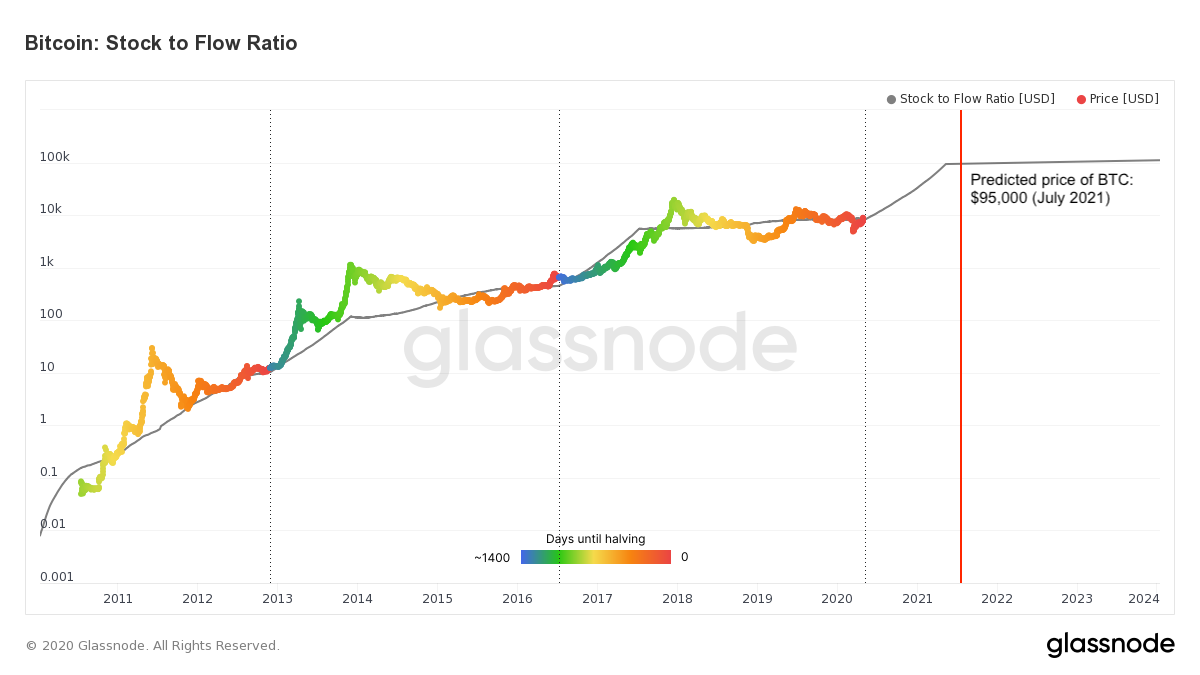 Stock to Flow is a popular valuation model based on the assumption that scarcity drives value. It is defined as the ratio of the current stock of a commodity (i.e. circulating Bitcoin supply) and the flow of new production (i.e. newly mined bitcoins).
Bitcoin's price has historically followed the S2F Ratio, and its recent increase back above $9000 puts it back on track to continue hitting these forecasts. As we approach the next halving from 12.5 to 6.25 BTC mined per block, S2F predicts that we will see a more rapid increase in price, with the price increasing by an order of magnitude over the next year.
While the model's prediction that BTC will exceed $95k by mid-2021 seems highly optimistic, this metric's historical accuracy in predicting the price of bitcoin paints an alluring narrative.
---
Community Insight
Content and insights derived from Glassnode data by our community
The Bitcoin network has seen new address growth of almost 25% in the past year, as highlighted by @Unfolded using data from Glassnode Studio.
This reflects an increase in adoption and activity as BTC becomes an increasingly favorable asset amidst global financial turmoil.
Stay updated on BTC Address Activity to keep watching this trend, and remember to send us your own content using Glassnode data to be featured in our next weekly update.
---