The Week On-Chain (1 Apr 2020 - 8 Apr 2020)
As BTC investors accumulate, the number of whales continues to grow, reaching 2-year highs and showing little sign of slowing down.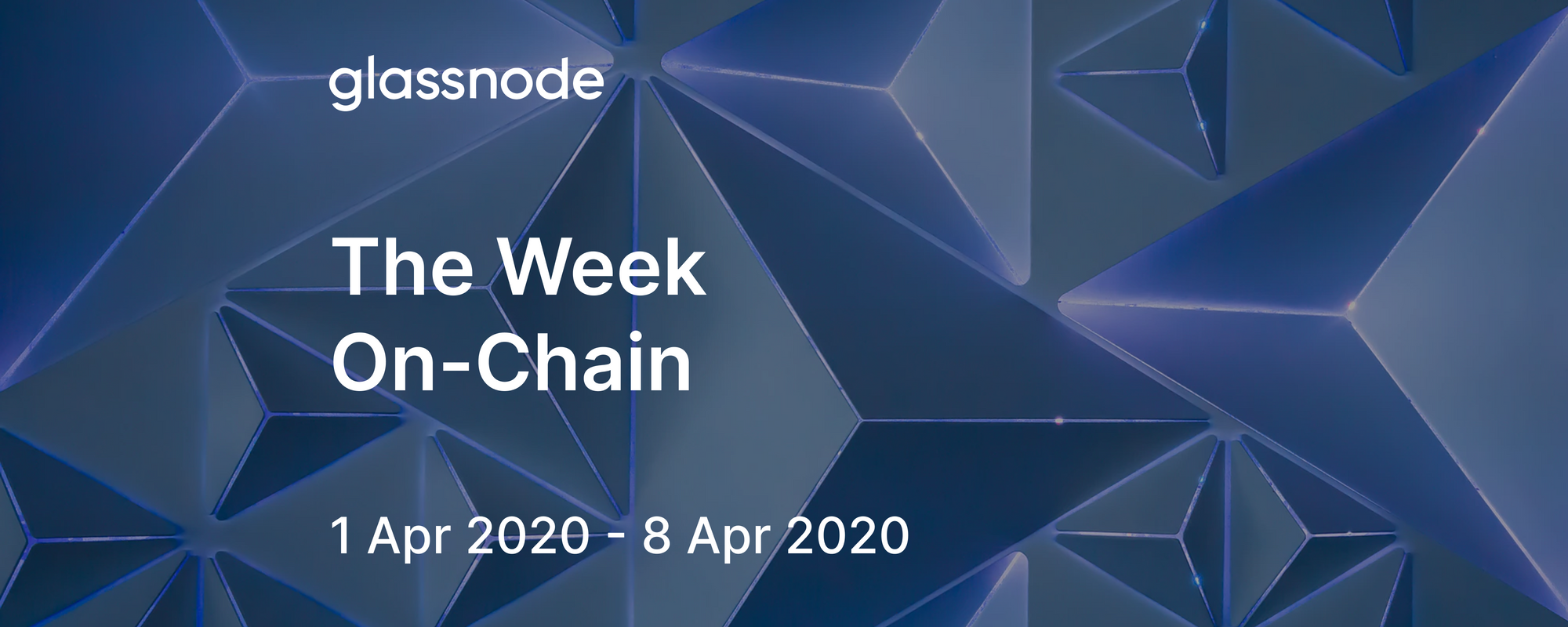 ---
Bitcoin Market Health
Bitcoin has continued to recover over the past week, moving back over the $7k mark on Monday and settling around $7300 - finally putting BTC back above the price at the start of 2020.

On-chain fundamentals have seen growth this week - especially volume, which saw a 23% increase since last week.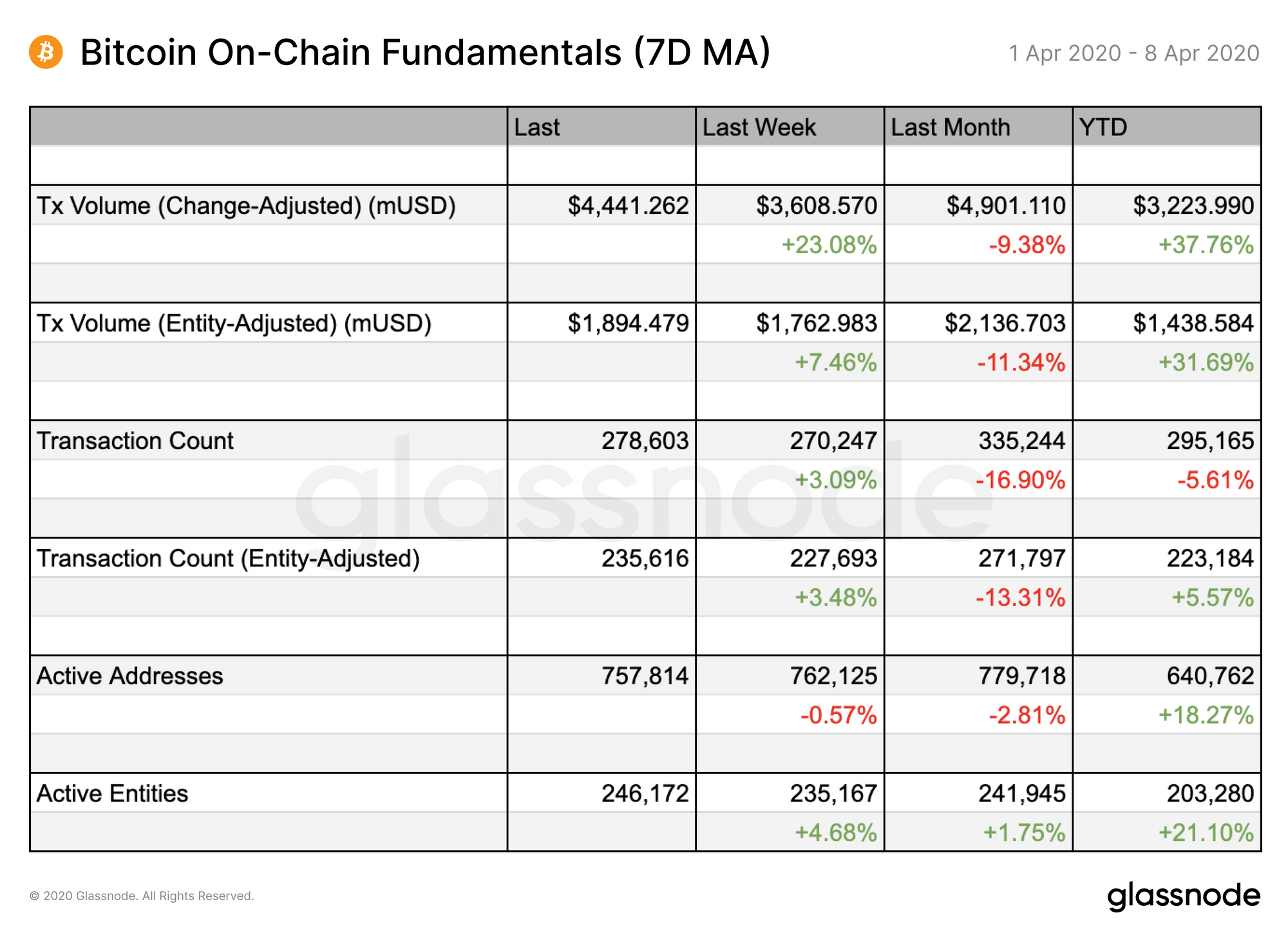 However, when adjusting to remove in-house transactions by using entity-adjusted volume, we see that this increase only equates to 7.5%. This indicates that a portion of the increase in on-chain volume is coming from individuals and organizations moving BTC internally.
Despite this, the total number of active entities has increased by 4.7%, indicating an increase in on-chain economic activity overall.
---
Number of BTC Whales At Highest Point in Over 2 Years as Investors Accumulate
The number of whales (i.e. entities with at least 1000 BTC) increased leading up to last month's market crash, and accelerated during and after the crash. This suggests that larger market players are accumulating BTC, providing an optimistic sign.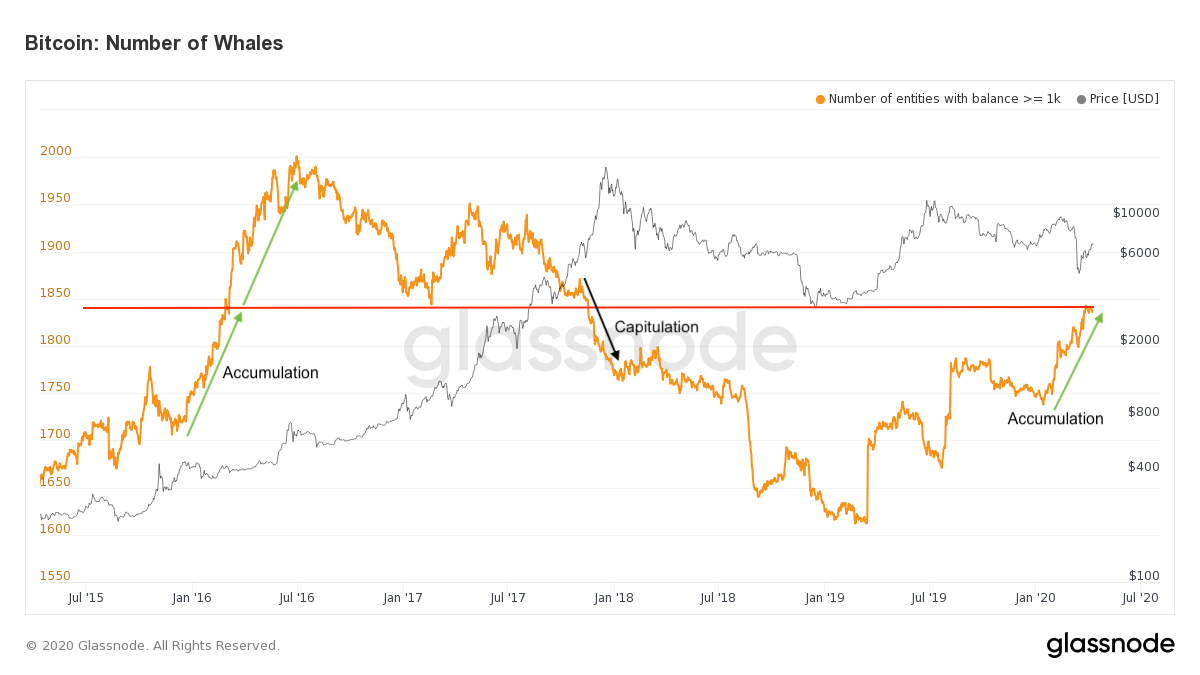 The number of whales hasn't reached this level since the top of the market in late 2017. However, that figure was reached during a capitulation phase (i.e. when whales were selling).
The last time we saw this number of whales during an accumulation phase was in early 2016. This pattern becomes interesting when we compare it with the last halving event.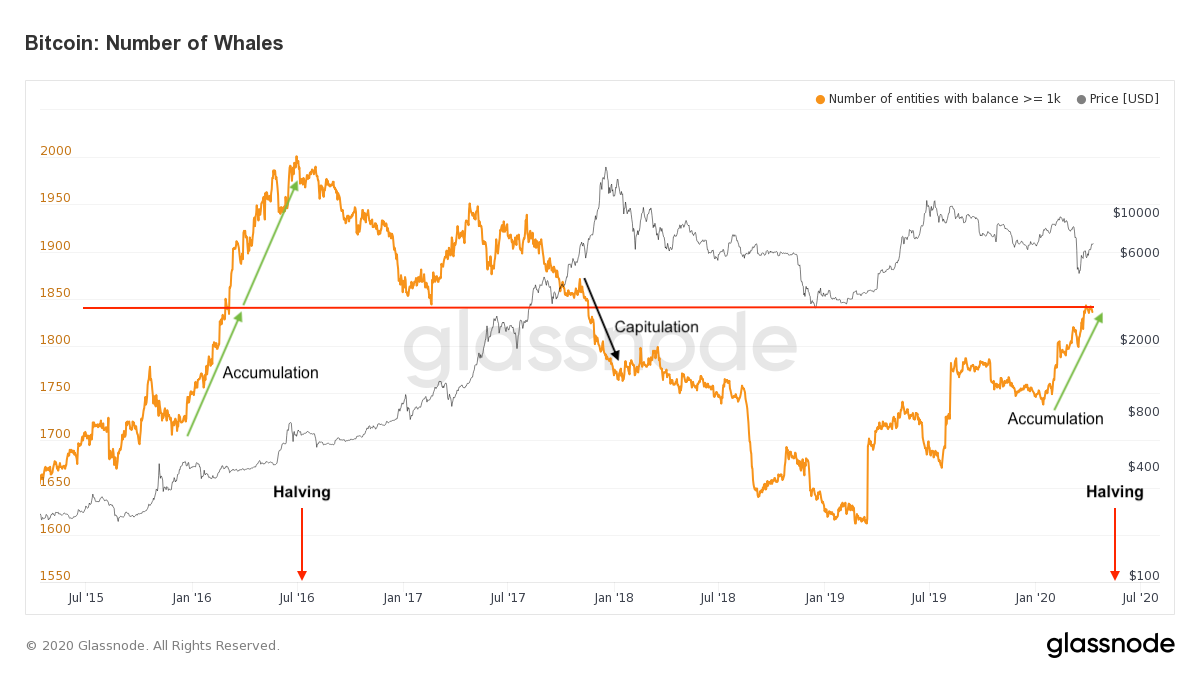 This trend implies that despite an uncertain market environment, whales remain confident that now is a good time to be accumulating BTC, suggesting that they believe there is further room for growth.
---
Community Insight
Content and insights derived from Glassnode data by our community
In a tweet this week, @ArcaneResearch used data from Glassnode to speculate on whether we have reached the bottom.
Looking at Net Unrealized Profit/Loss (NUPL), they question whether BTC has more room to drop before recovering, despite already being undervalued according to this metric.
Given the fact that the price is recovering and whales are still accumulating, it seems as though BTC is on the up for now.
Stay updated on NUPL to keep watching this trend, and remember to send us your own content using Glassnode data to be featured in our next weekly update.
---

Disclaimer: This report does not provide any investment advice. All data is provided for information purposes only. No investment decision shall be based on the information provided here and you are solely responsible for your own investment decisions.