The Week On-Chain (Week 33, 2020)
BTC is still testing $12k as crypto's collective market cap continues to rise. On-chain fundamentals remain strong, but DeFi appears to be receiving more attention than bitcoin in the current market.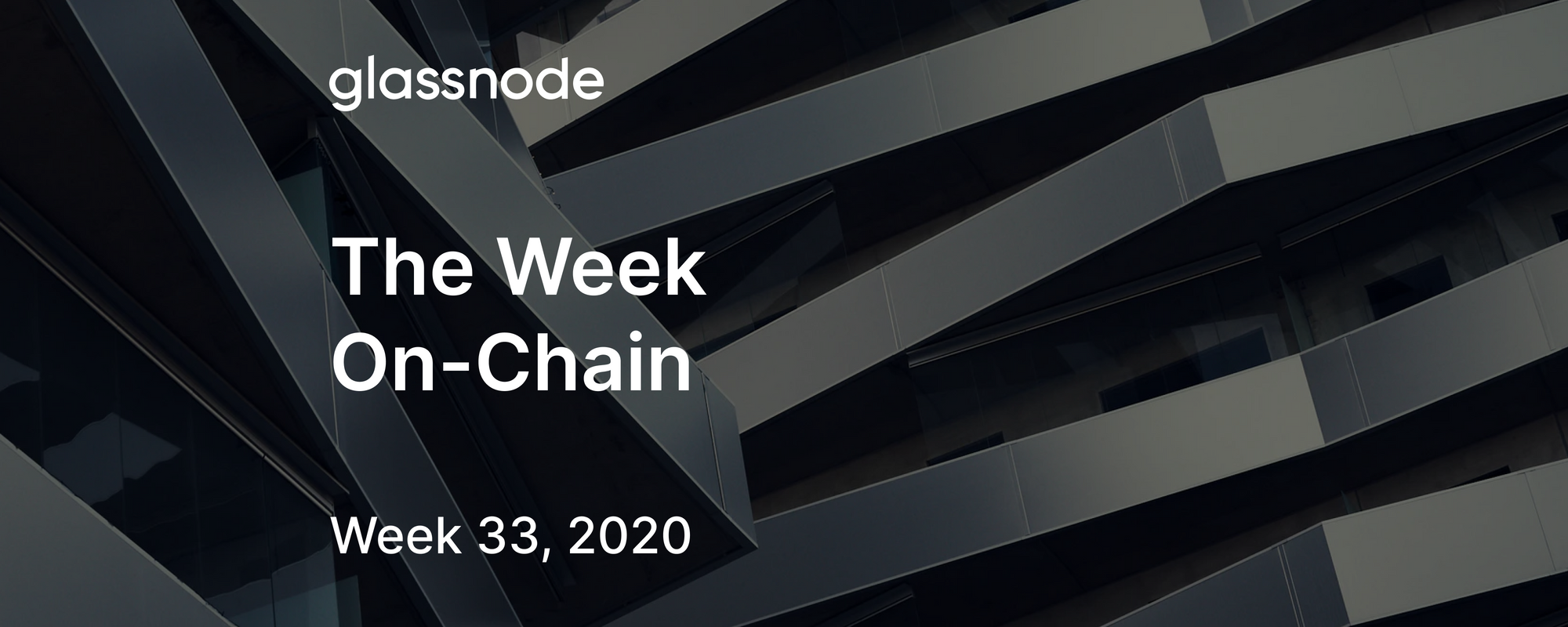 ---
Bitcoin Market Health
After climbing steadily through Week 32, BTC saw slightly more modest price gains for Week 33, increasing slightly from $11,700 to $11,870. It started the week with a rapid spike up to $12k, then traced back down to $11,250 before recovering toward the end of the week.
As of Monday, however, it has spiked above $12k, and is currently sitting at around $12,130.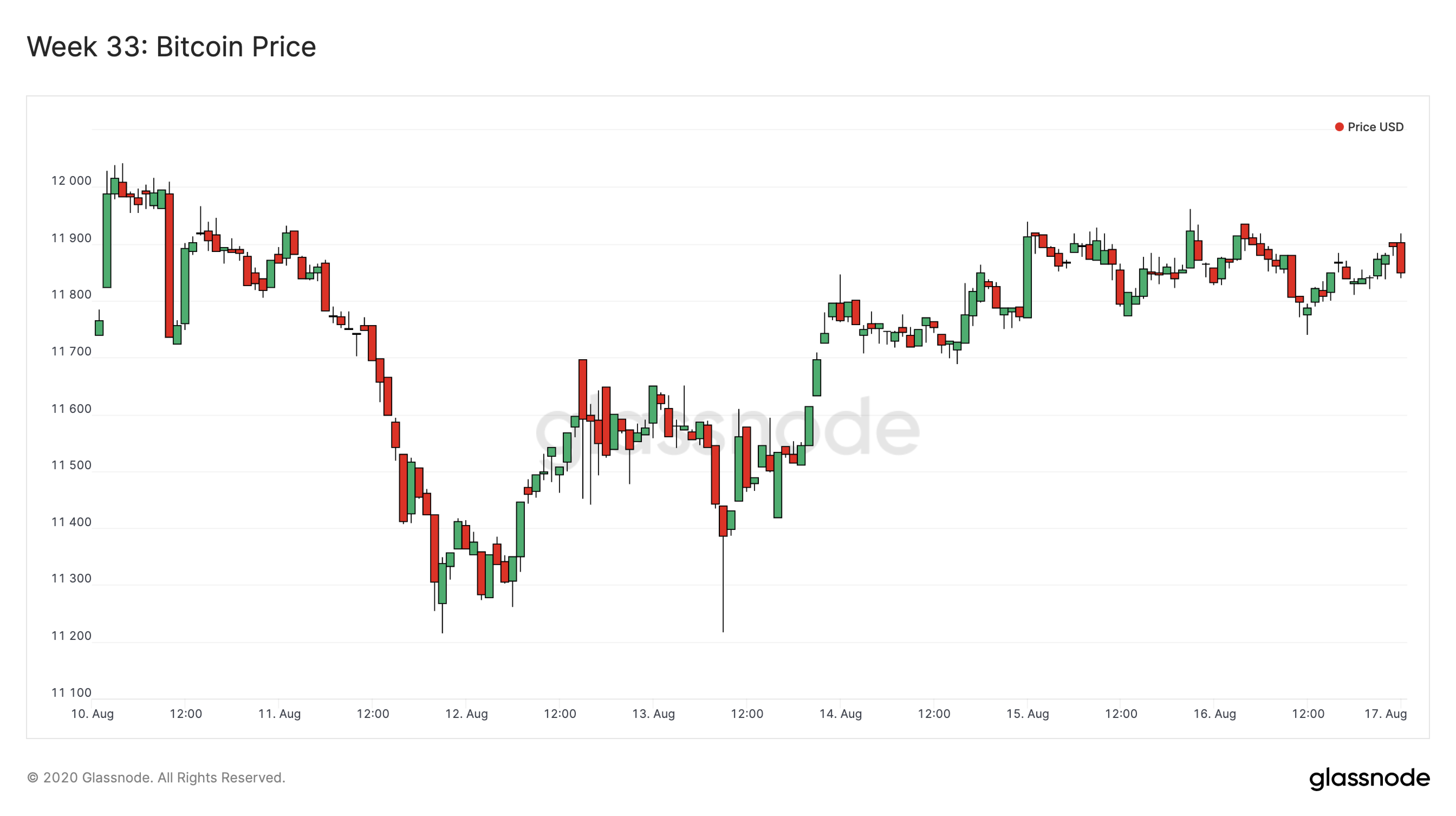 Bitcoin on-chain fundamentals saw a slight increase during Week 33. GNI gained 2 points, bringing it back above 70. This was caused by increases in the Liquidity and Sentiment subindices, while Network Health dropped slightly.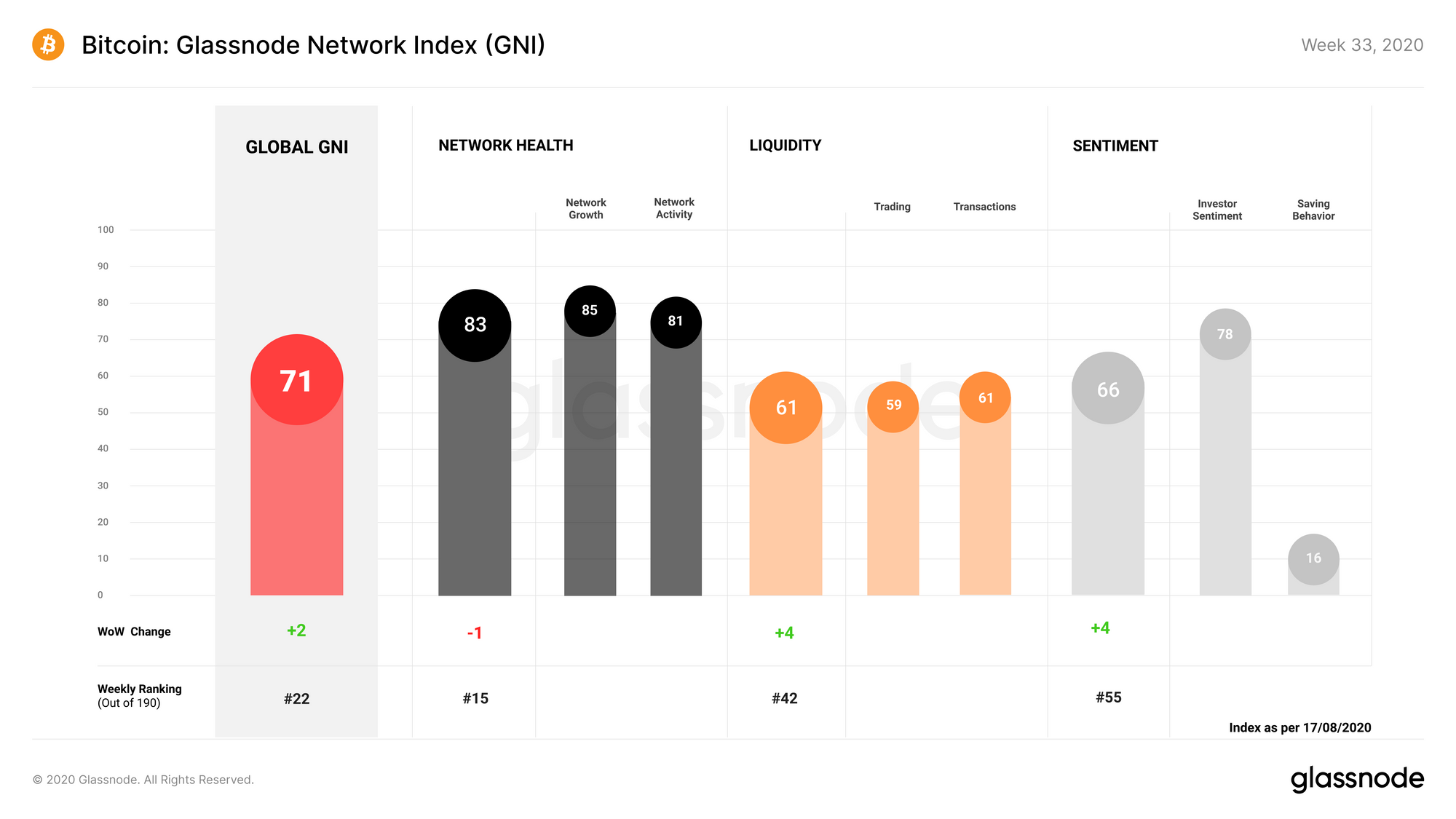 Network Health lost 1 point over the past week, bringing it to a still-strong 83 points. This decline was due to a small drop in the network growth subcategory, which lost 2 points over Week 33 as rates of growth slowed slightly.
Liquidity increased by 4 points this past week, with transaction liquidity seeing a 6 point increase to bring it to 61 points. This was caused by an increased rate of on-chain transactions.
Sentiment also experienced a 4 point increase over Week 33, with increases in both the investor sentiment and saving behavior subcategories. The 6 point increase in saving behavior signifies that hodlers have started accumulating more BTC once again.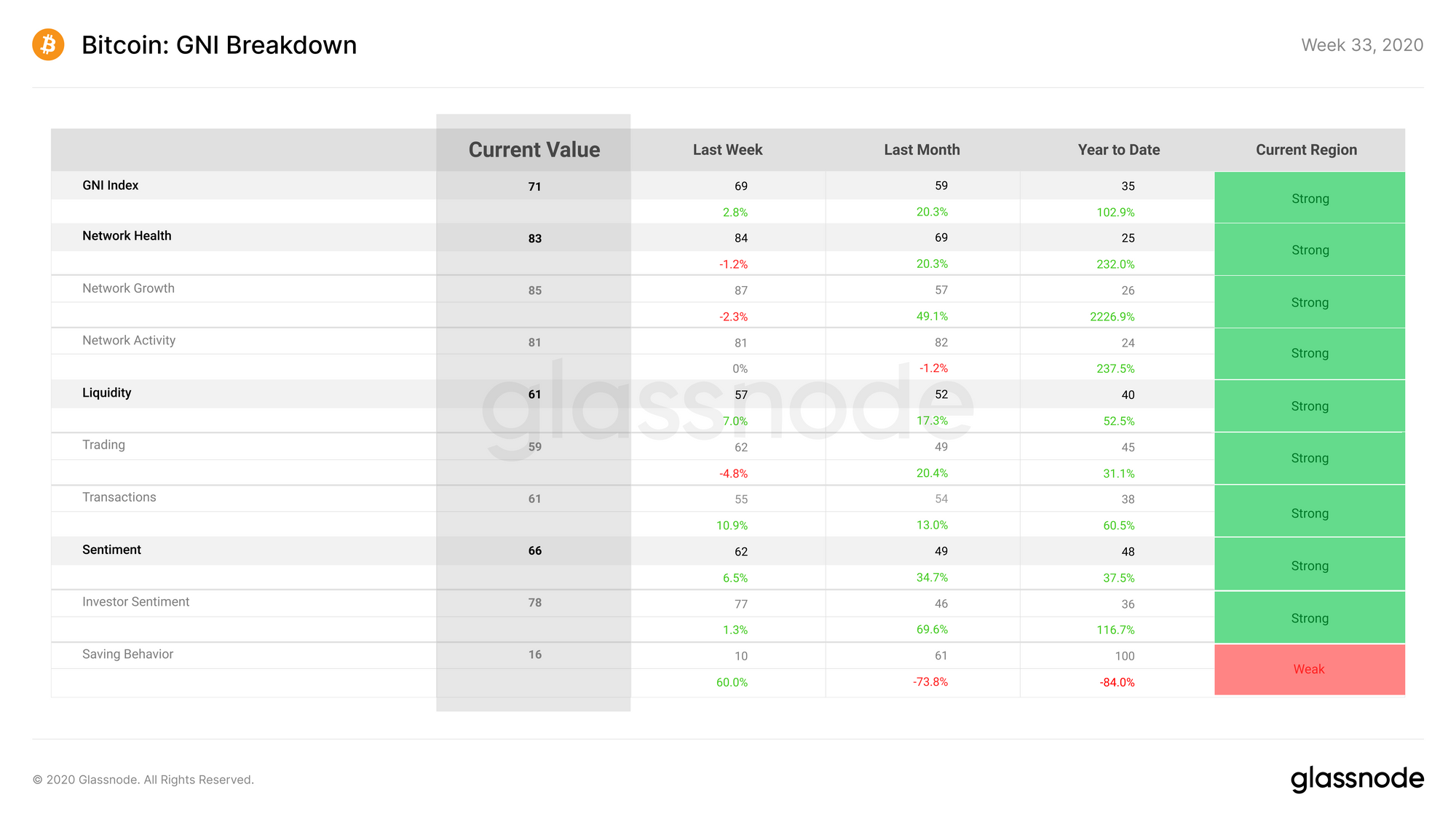 ---
Glassnode Compass
Once again, the compass remains in the bullish Regime 1 for Week 33, in the same cluster as it has been in for the past 4 weeks (5-10% price trend, 69-75 GNI), marking its 12th consecutive week in the green zone.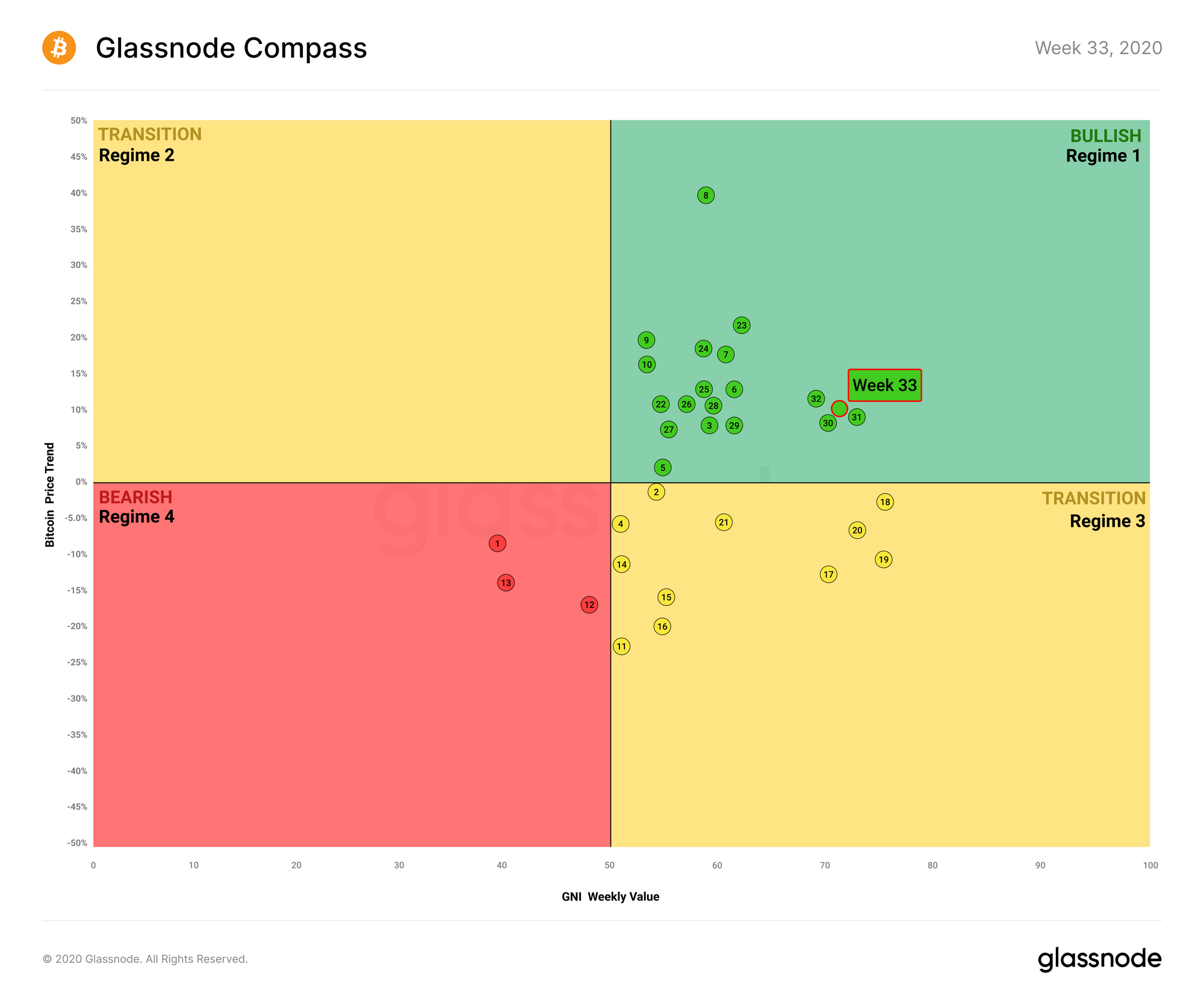 The compass' continued position in the upper right quadrant provides an optimistic signal of continued bullish sentiment and on-chain activity. This trend supports the widely circulating speculation that BTC is indeed in the early phases of entering a bull market.
With the growing interest in altcoins and general bullish sentiment within the cryptocurrency space, BTC may soon follow this trend to regain dominance in the market.
---
Over 97% of Bitcoin UTXOs are in Profit
The percentage of bitcoin UTXOs in a state of profit has surpassed 97% as BTC's price continues to increase.
Historically, when the percentage of UTXOs in profit crosses the 95% threshold, BTC sees significant gains over a short period of time - usually around 2-3 months, although sometimes shorter.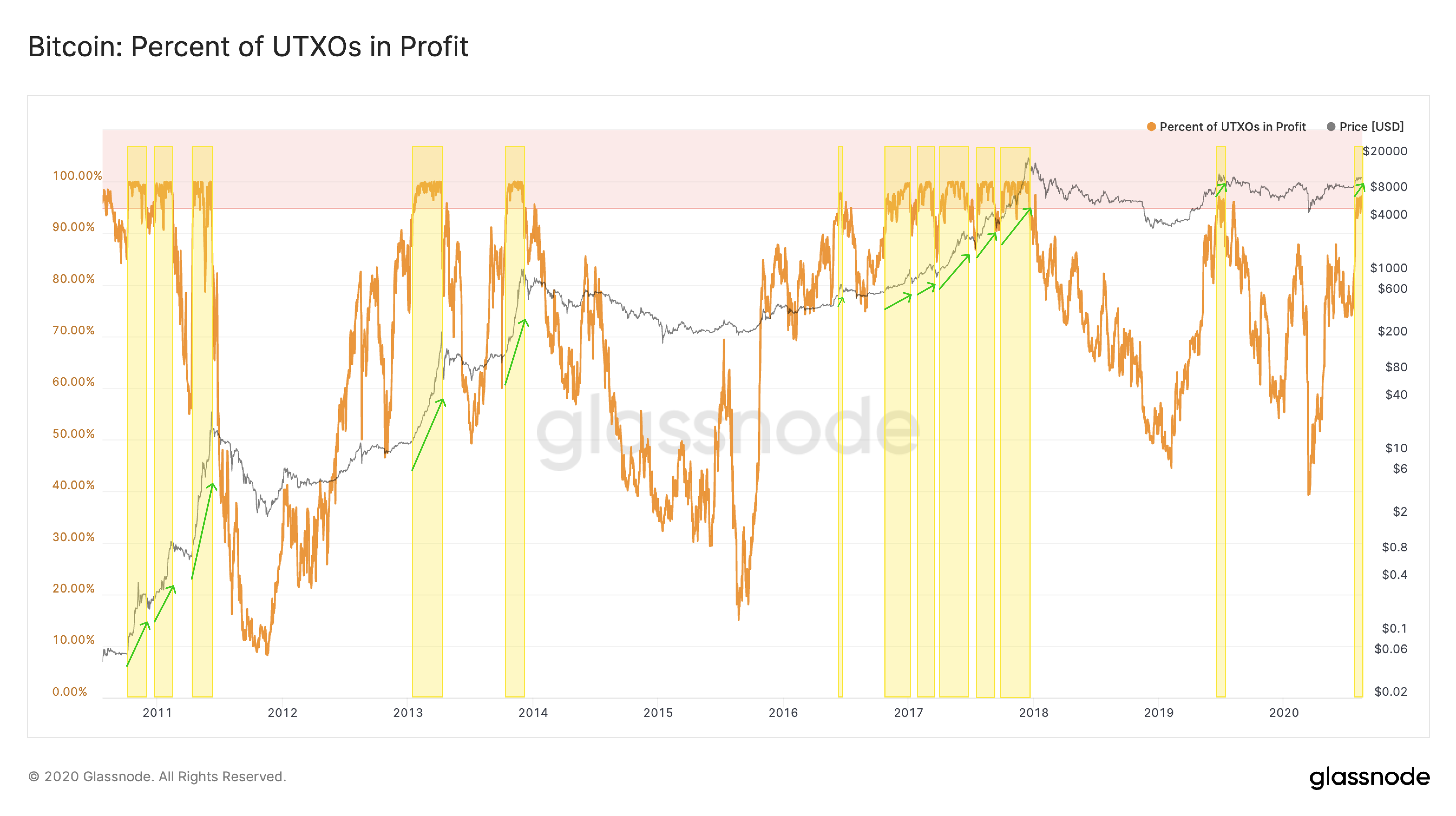 The fact that over 97% of UTXOs are currently in profit means that less than 3% were created when the price was higher than it is now. Extended periods at this level and above are characteristic of bull runs as BTC moves toward new all-time highs (at which point the metric reaches 100%).
Keep an eye on the Percent UTXOs in Profit metric to see whether this figure continues to increase. In the meantime, if you haven't already, sign up to our email newsletter to receive the latest updates on the state of BTC and other crypto markets.
---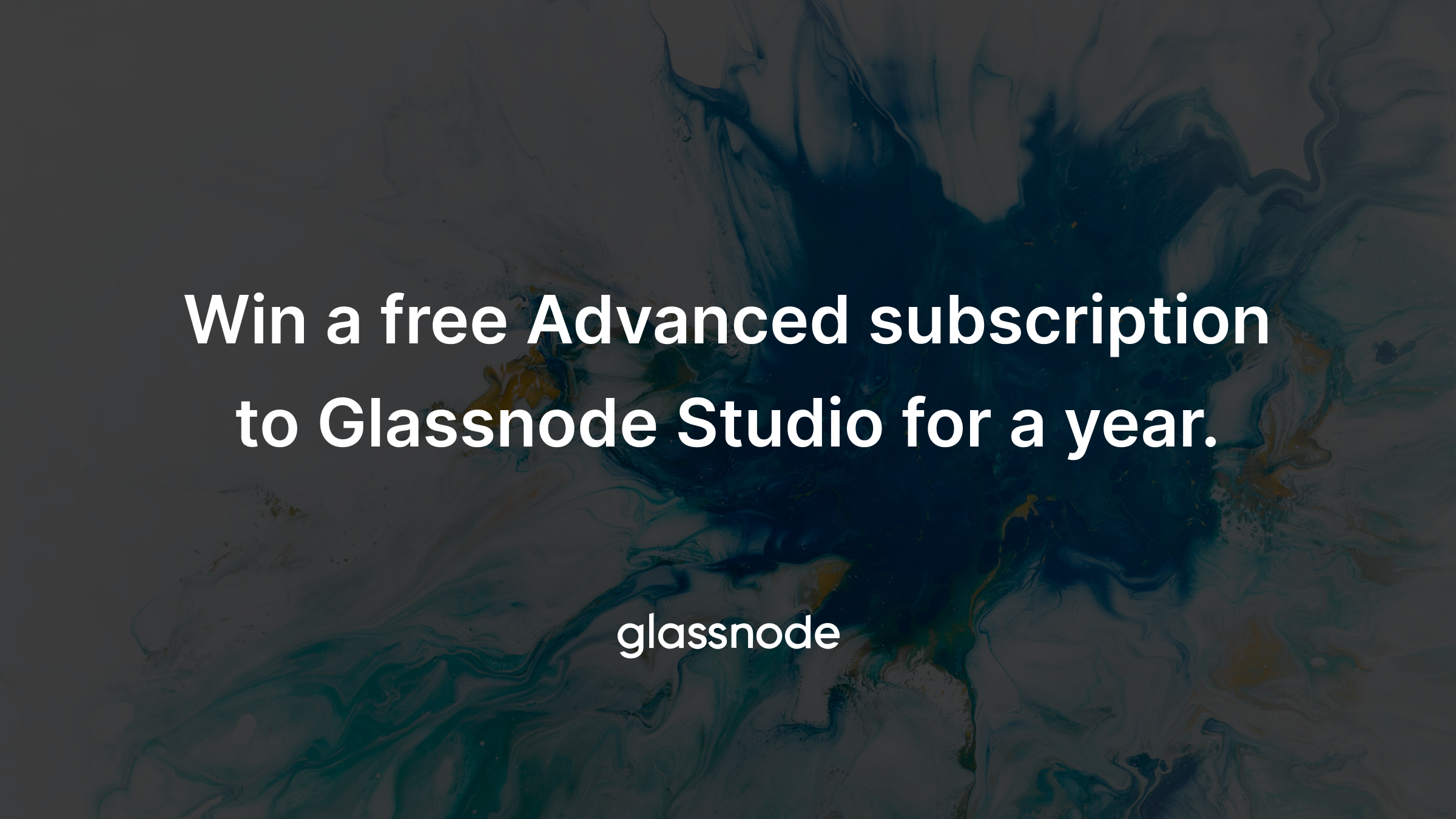 We want to make our Glassnode Insights content as high-quality and relevant as possible. In order to tailor our articles to our readers, we have published a short survey to get your feedback.
Complete the survey and be in to win a free Advanced subscription to Glassnode Studio for a year. The winner will be informed via email on 24 August.
Are you subscribed to our Glassnode Insights mailing list? If not, sign up here to receive The Week On-Chain in your inbox each week.
---
Product Updates
Metrics and Assets
Hash Ribbon (BTC) - A metric representing miner capitulation as a result of fluctuations in mining costs.
New assets - Added YAM token support; added categories for DeFi Tokens and Tokenized Assets.
Features
Customizable moving averages - Users can now enter their own moving average to apply to charts.
---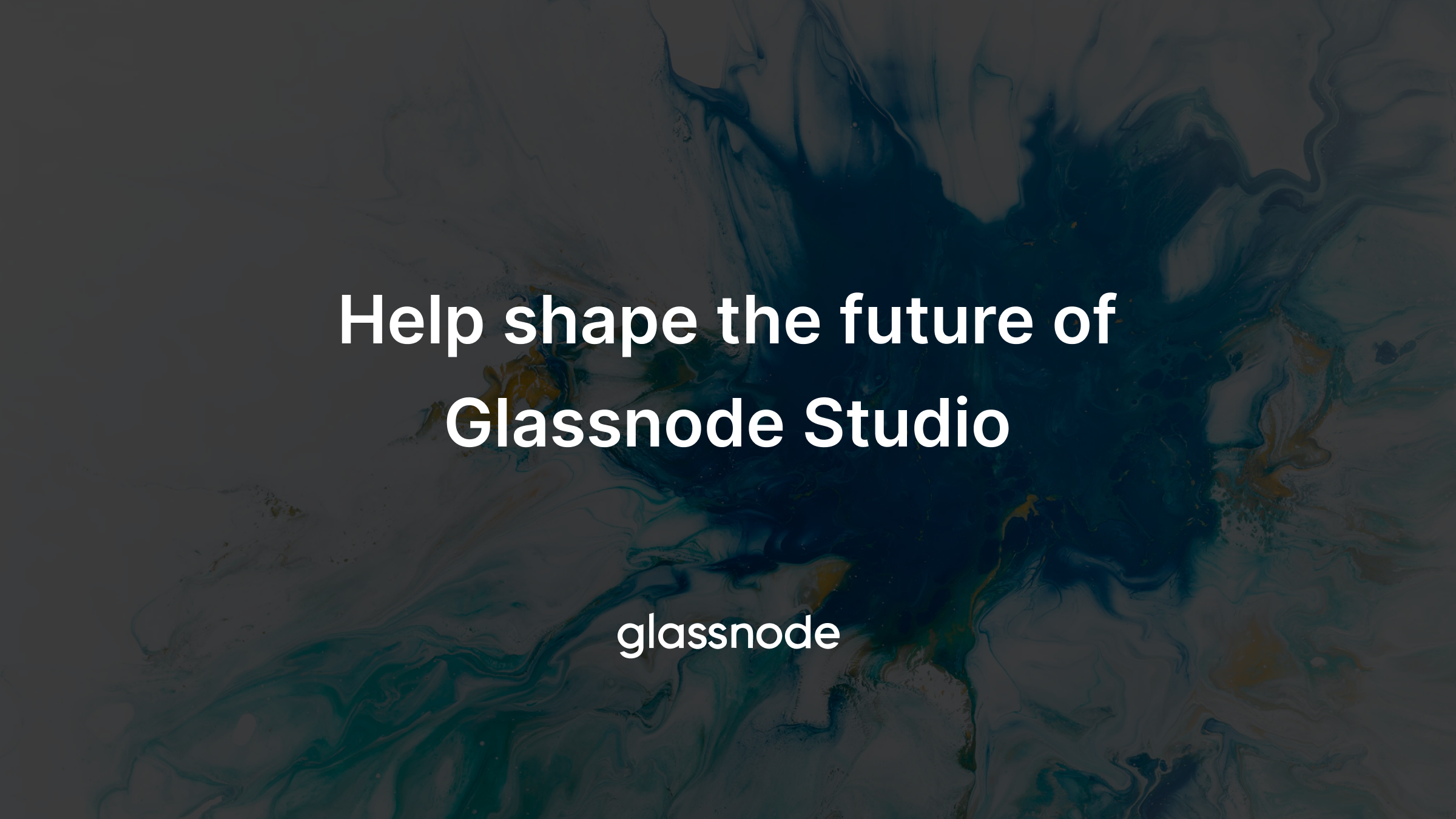 We are looking for a cohort of users to work directly with us to improve the Glassnode experience. Selected users will be invited to participate in a 30 minute interview with the team to discuss their experience using the Glassnode product suite.
Apply now for a chance to participate and be rewarded with a free 2 month Advanced subscription to Glassnode Studio.
---