The Week On-Chain (Week 6, 2021)
BTC has exceeded $40k once again after climbing consistently over the past week. On-chain metrics continue to show favorable conditions as the BTC supply remains restricted.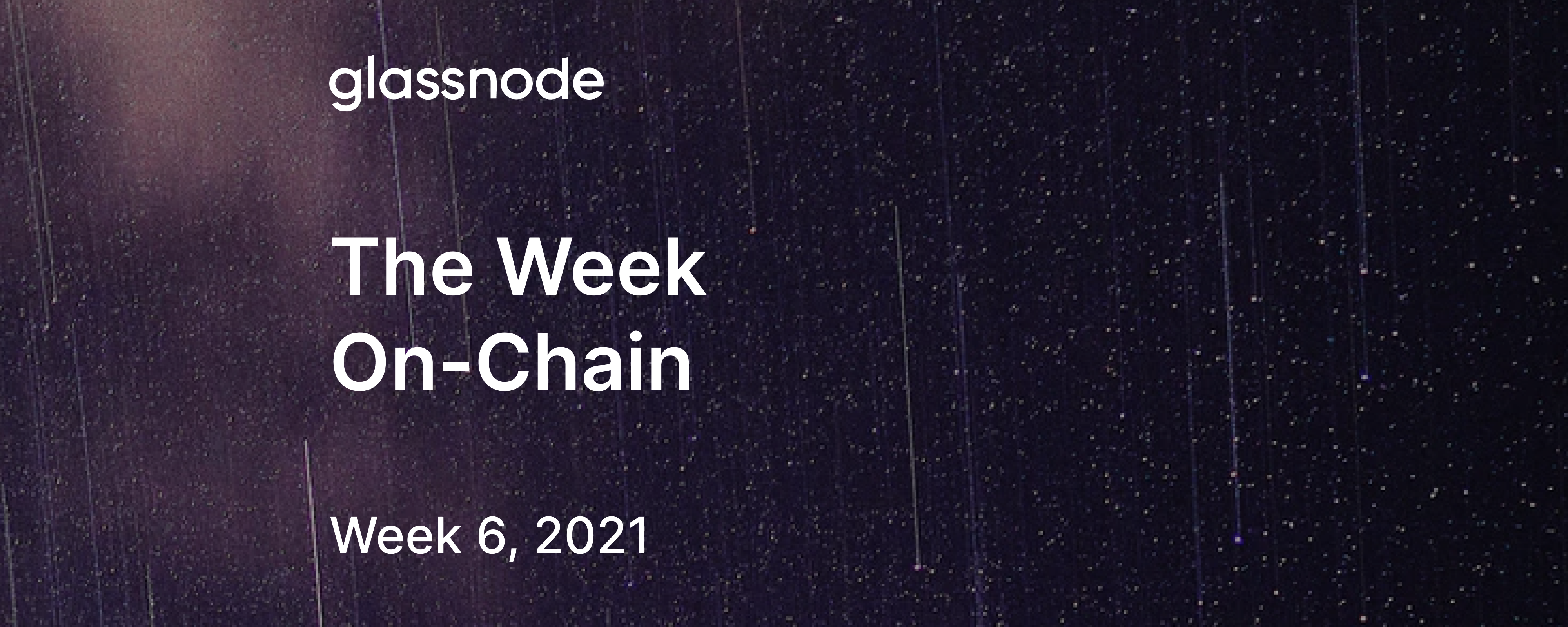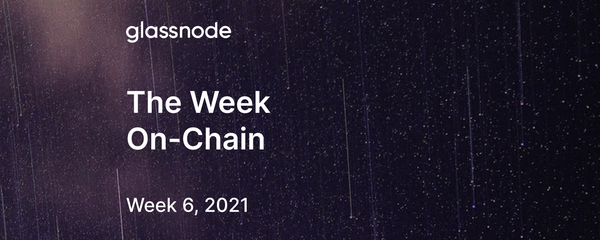 ---
Announcing Our Latest Newsletter: Uncharted
We have recently started a bi-weekly newsletter, Uncharted. This newsletter covers BTC from both an on-chain and off-chain data perspective, and uses beautiful charts and brief commentaries to give readers an intuitive snapshot of what is happening in the markets.
Check out Uncharted on our Substack, and subscribe now!
---
Bitcoin Market Health
Bitcoin recovered significantly over the past week, coming more comfortably close to $40k once again. After starting the week at $33,060, it climbed consistently and reached a peak of $40,820 on Saturday before dipping slightly, ending the week at $38,760 (an increase of 17% for the week).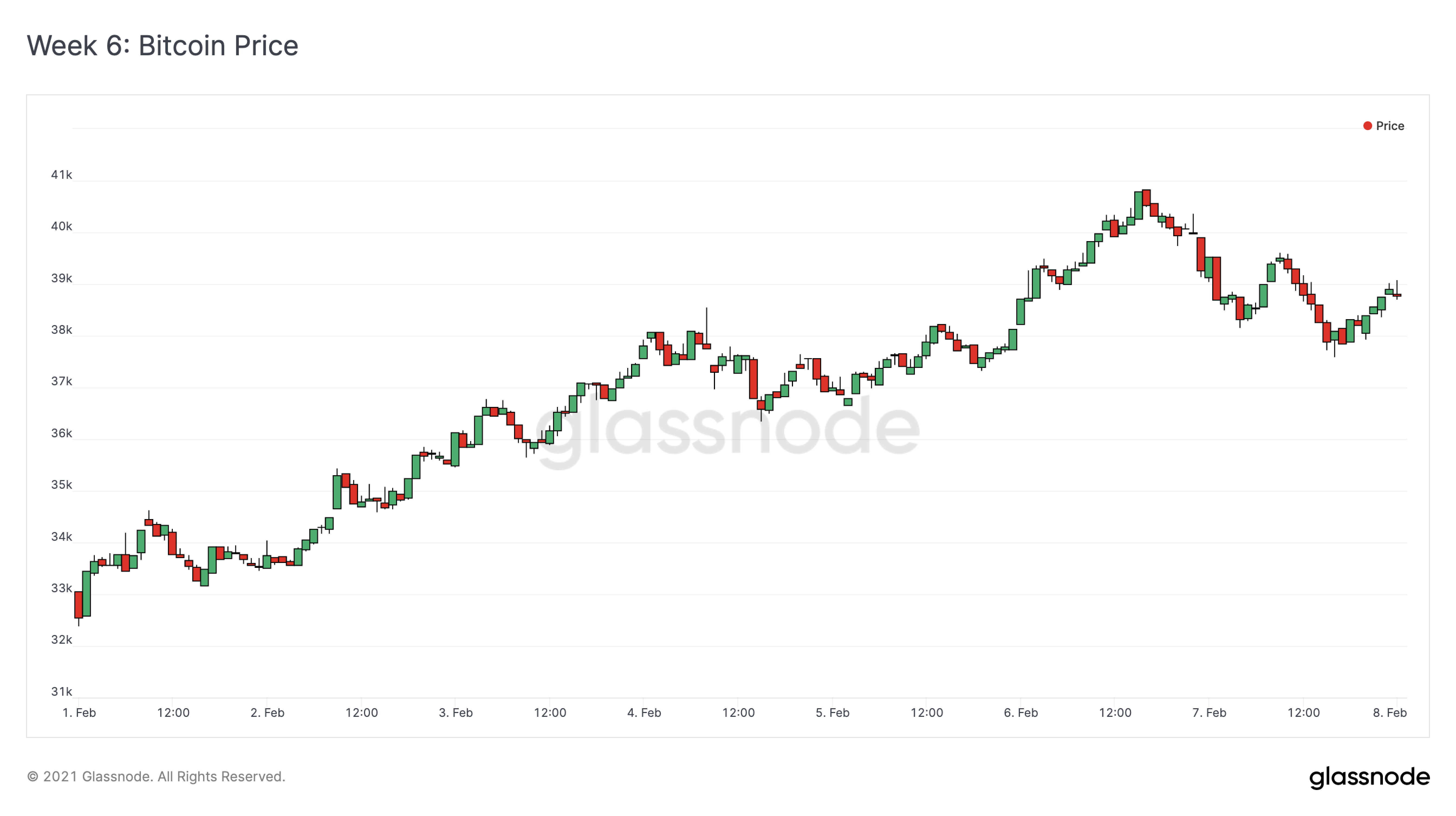 For the Bulls
BTC's liquid supply is continuing to decrease as investors increasingly acquire and hodl the asset for the long term. Currently, around 78% of issued bitcoin are either lost or being hodled.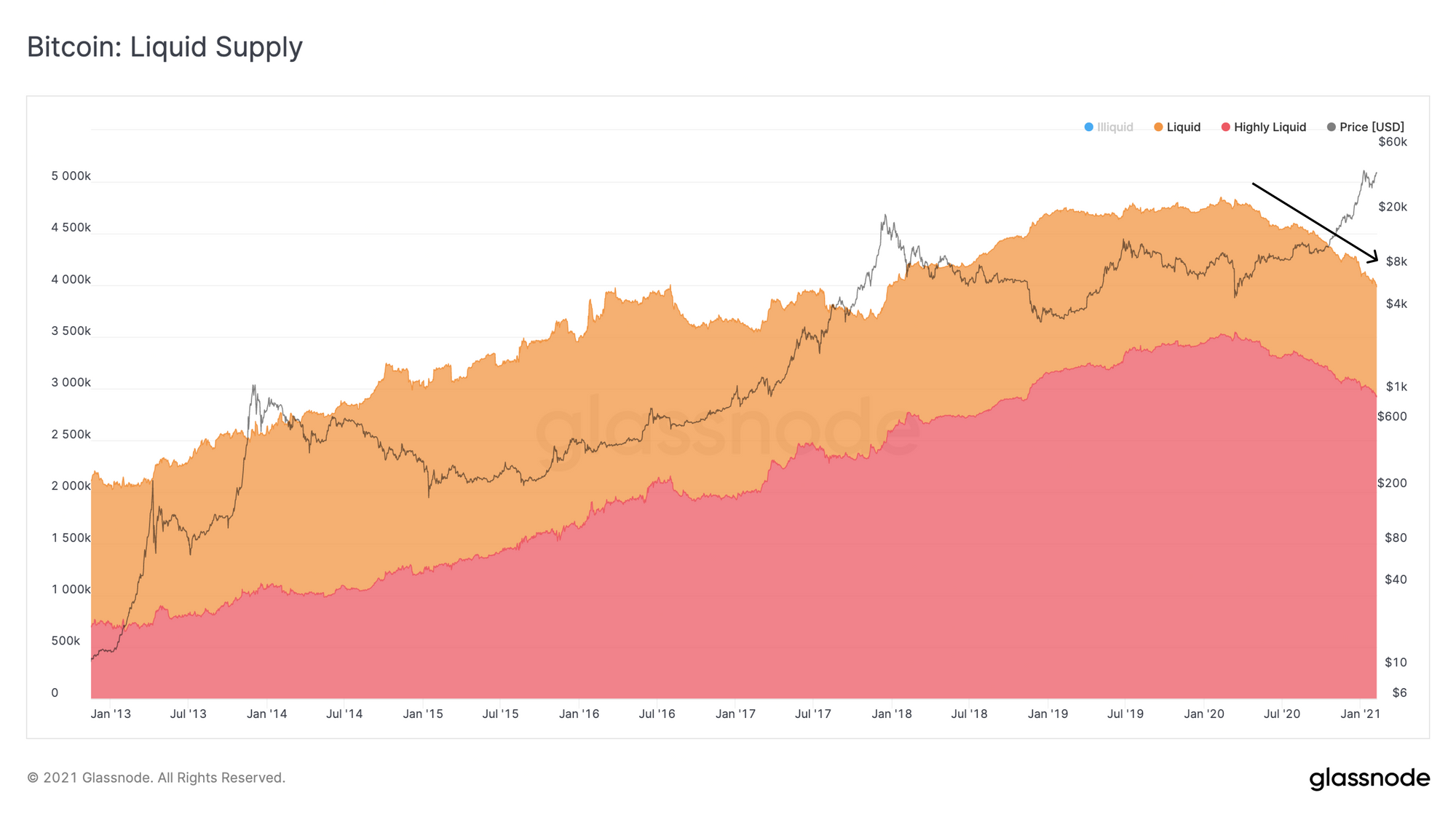 This leaves less than 4 million BTC to be shared amongst future market entrants - including large institutional investors such as PayPal, Square, S&P500 companies, ETFs and the like.
With float in the network drying up faster than ever, signs are promising for continued BTC price increases into the future.
For the Bears
Since early January, BTC miner net position change has remained in the negative figures, indicating that miners have been decreasing their positions and taking profits.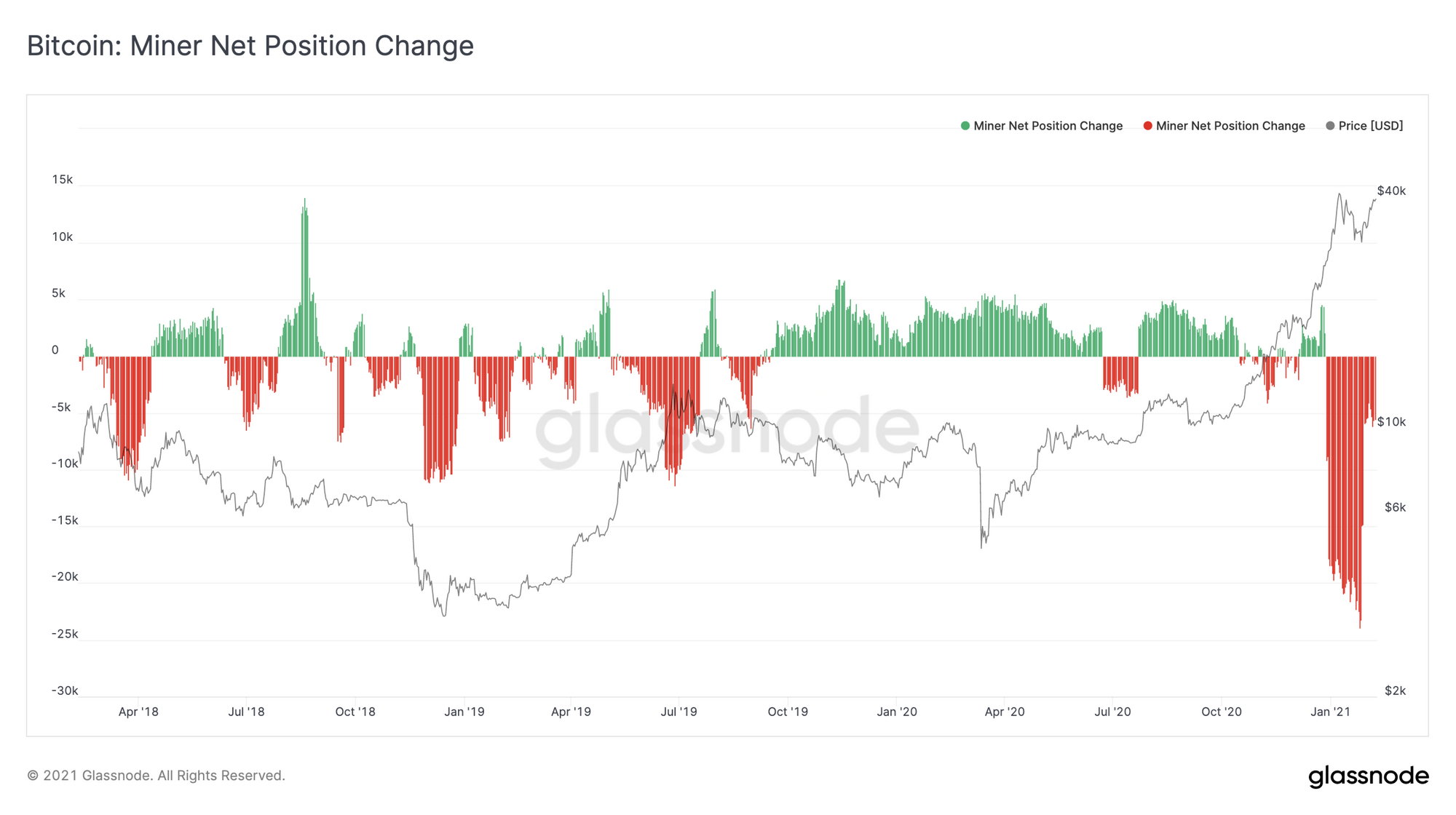 This may appear slightly bearish - however, it comes after a long period of miner accumulation throughout 2020 while the price of BTC was low. As such, it comes across as more of an opportunistic move to cover the previous year's operating costs while the BTC price remains high. Further, it appears to be returning to neutral, suggesting that this selling activity is coming to an end.
A Bullish Comment from Willy Woo
Woo's Take: The larger macro is bullish.
The larger time frame continues to be bullish, a break to the upside out of the $42k consolidation resistance is what I expect in the coming weeks.
While the price dip has shaken out many of the new buyers who came in under FOMO, the buyers on the other hand are sophisticated (rich) investors with strong hands.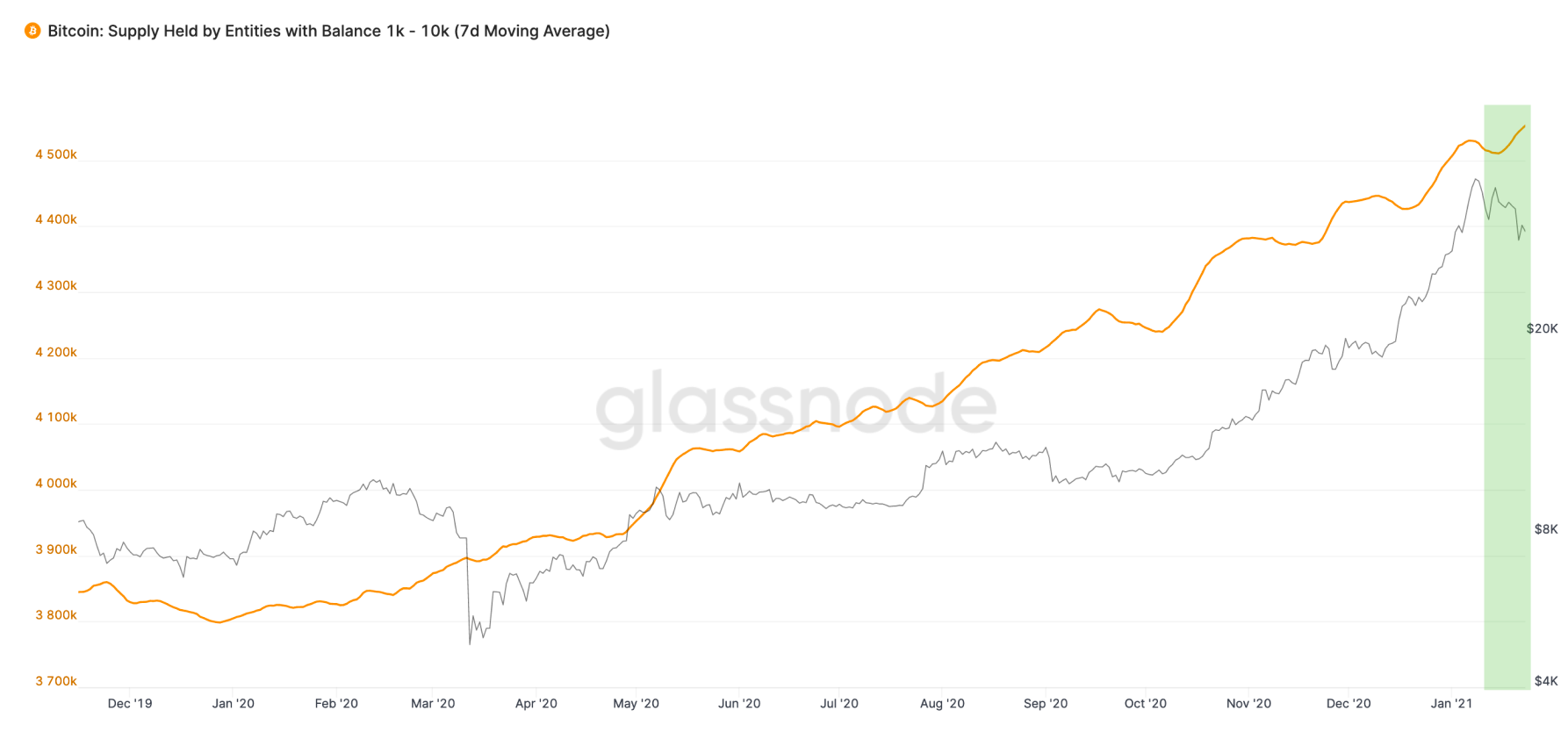 Whales have been adding to their balances throughout this dip, and new whales continue to be birthed. This shows that new coins have been bought by strong hands.
Read more from Willy Woo in his newsletter, The Bitcoin Forecast.
---
Altcoin Feature: Ethereum Miner Revenue Hits New All-Time High
Last Friday, Ethereum miners earned $3.74 million in a single hour - the highest ever hourly revenue for the network. Total miner revenue for the same day was over $55 million, another all-time high for Ethereum.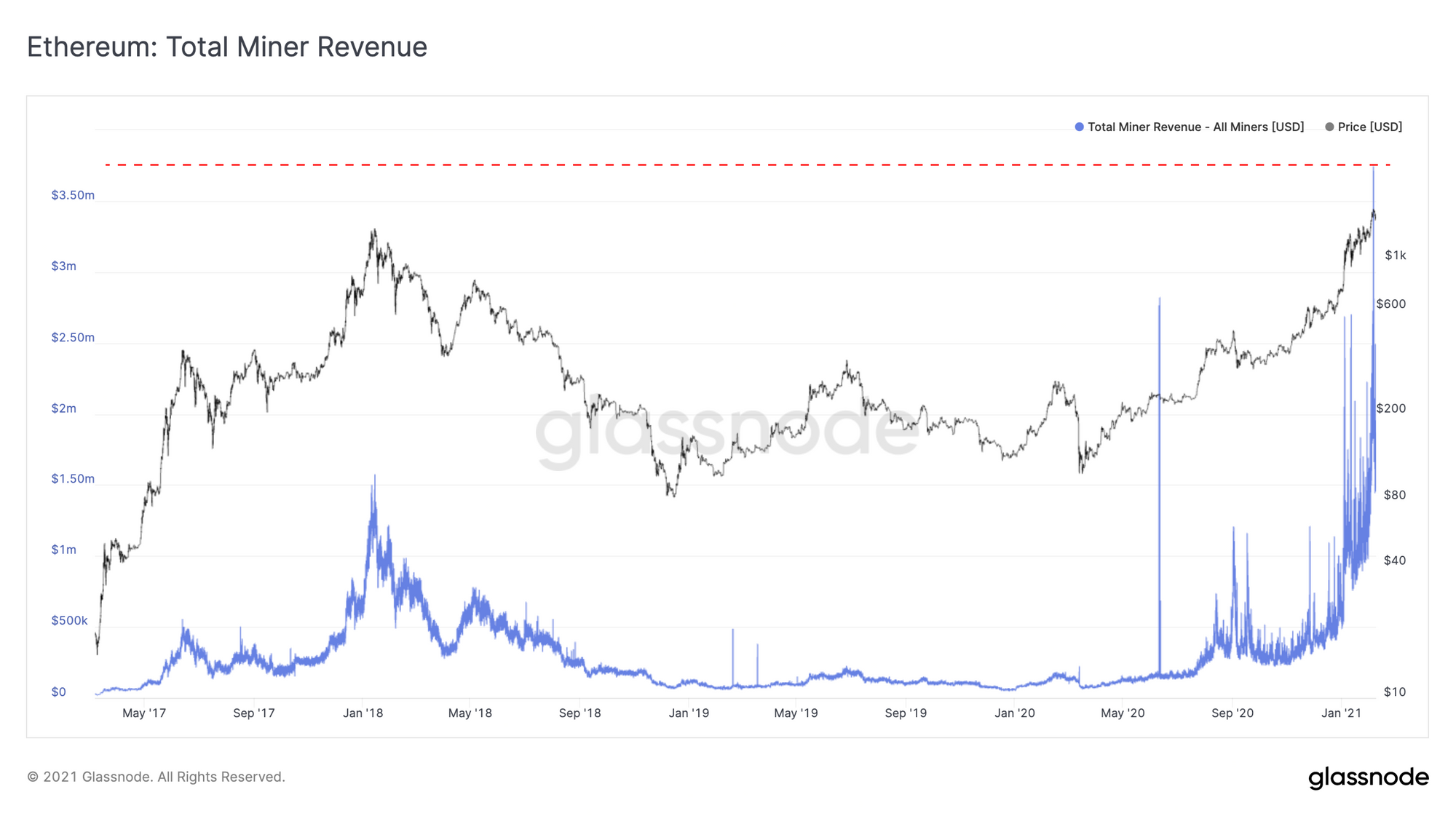 With gas fees staying consistently high (especially in USD terms) as of late - and with gas-heavy smart contract-based transactions becoming the norm - miners in the network are earning more than ever.
Which altcoins would you like to see us cover in future editions of The Week On-Chain? Let us know on Twitter.
---
Weekly Feature: BTC Ownership is Much Less Concentrated than Often Reported
The common narrative that "2% of accounts control 95% of all BTC" is incorrect. In fact, BTC ownership is much less concentrated than often reported, and has dispersed over time. We highlight this phenomenon in our recent analysis of BTC's supply distribution.
The chart below shows the supply distribution across entities over time. In particular, it becomes apparent that the (relative) amount of BTC held by smaller entities has been growing over the course of Bitcoin's lifetime; a trend that continues to endure.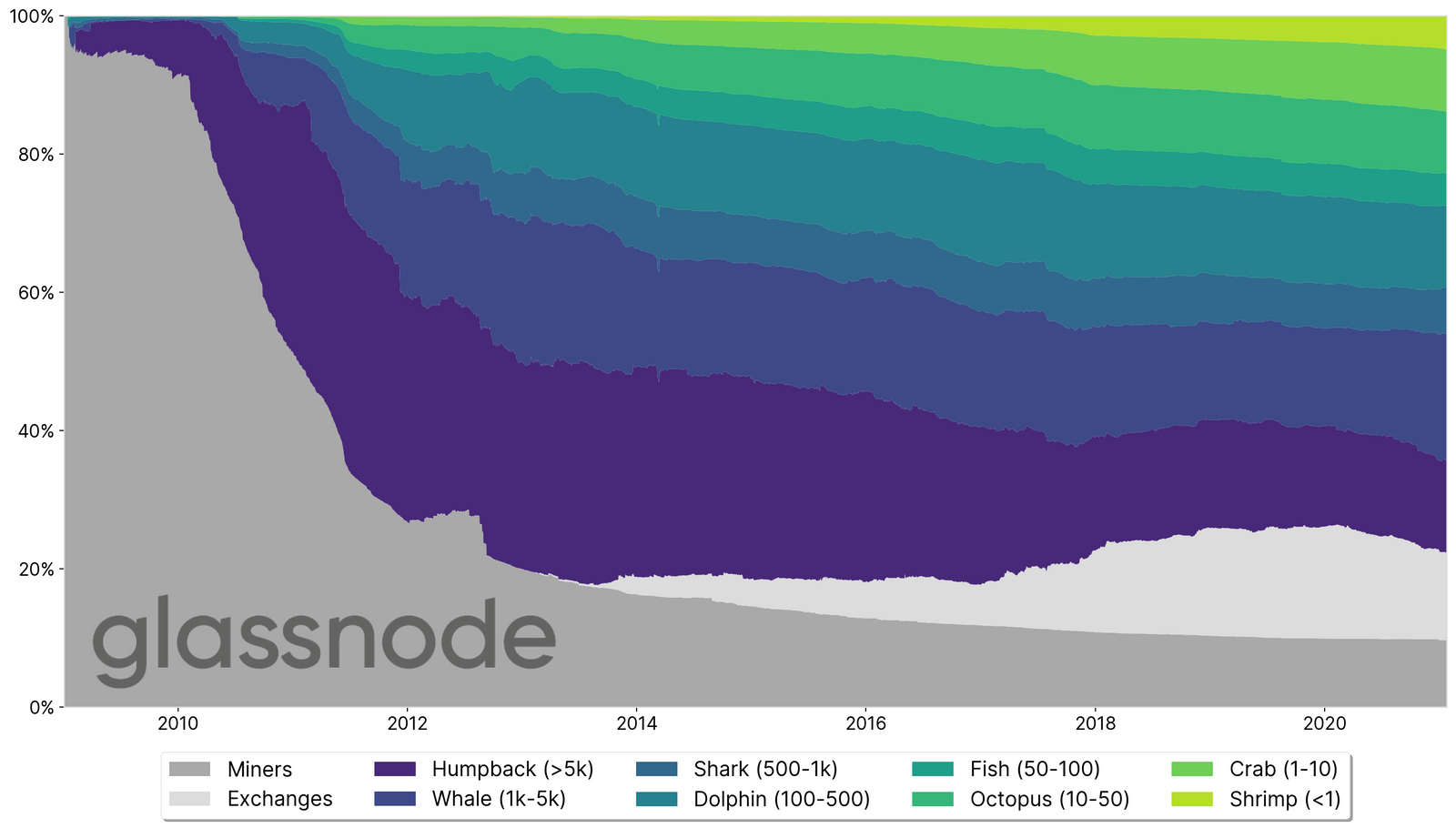 Since 2017, the smallest players (shrimps & crabs) have increased their holdings by 130%. The second smallest holders (octopus & fish) have also grown their supply by 14% in this time period.
On the other hand, large entities (dolphins & sharks as well as whales & humpbacks) have decreased their BTC ownership by -3% and -7%, respectively.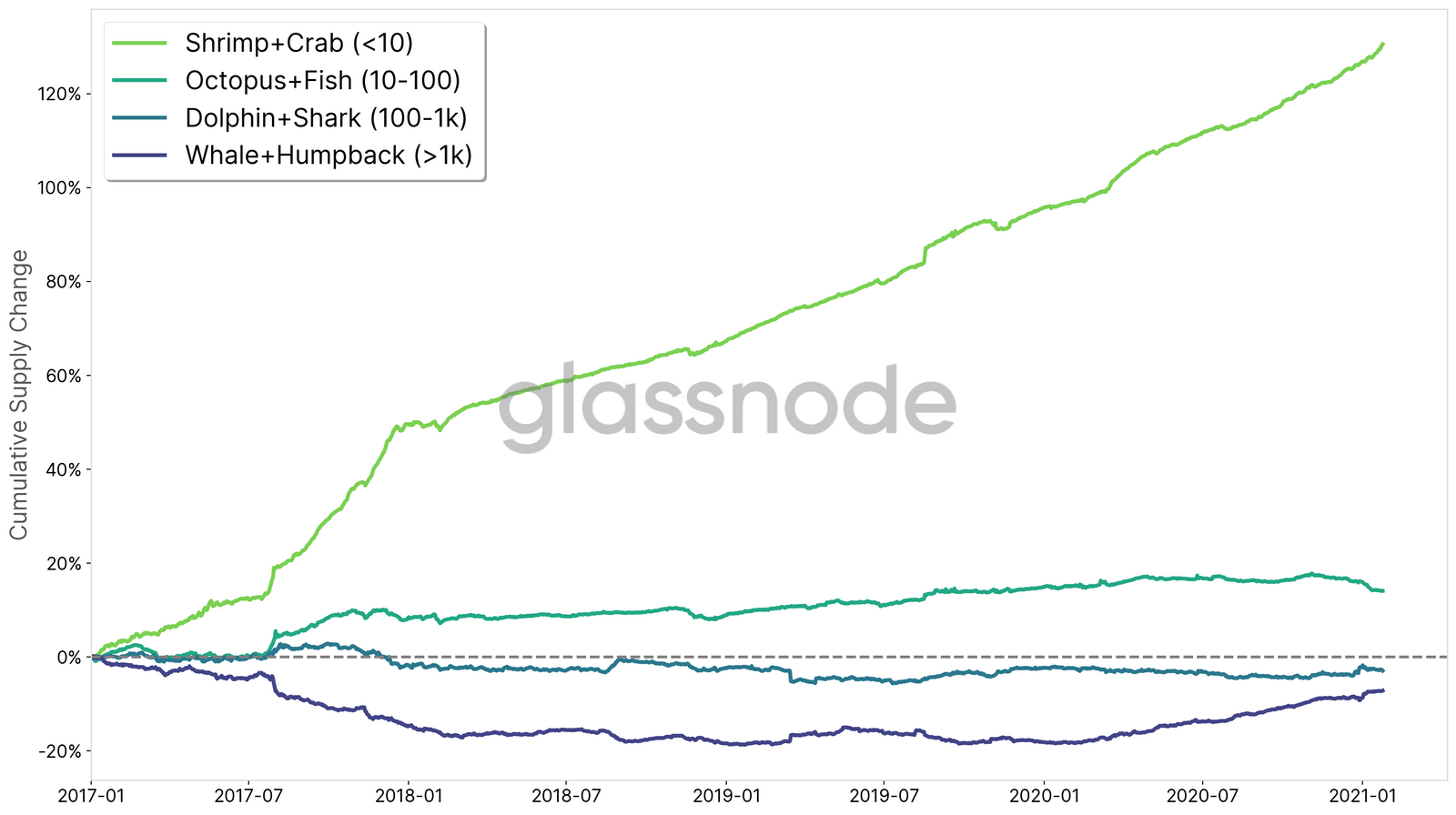 From our data, we can derive that around 2% of network entities control 71.5% of all BTC. Note that this figure is substantially different from the often propagated "2% control 95% of the supply".
Read the full analysis on Glassnode Insights: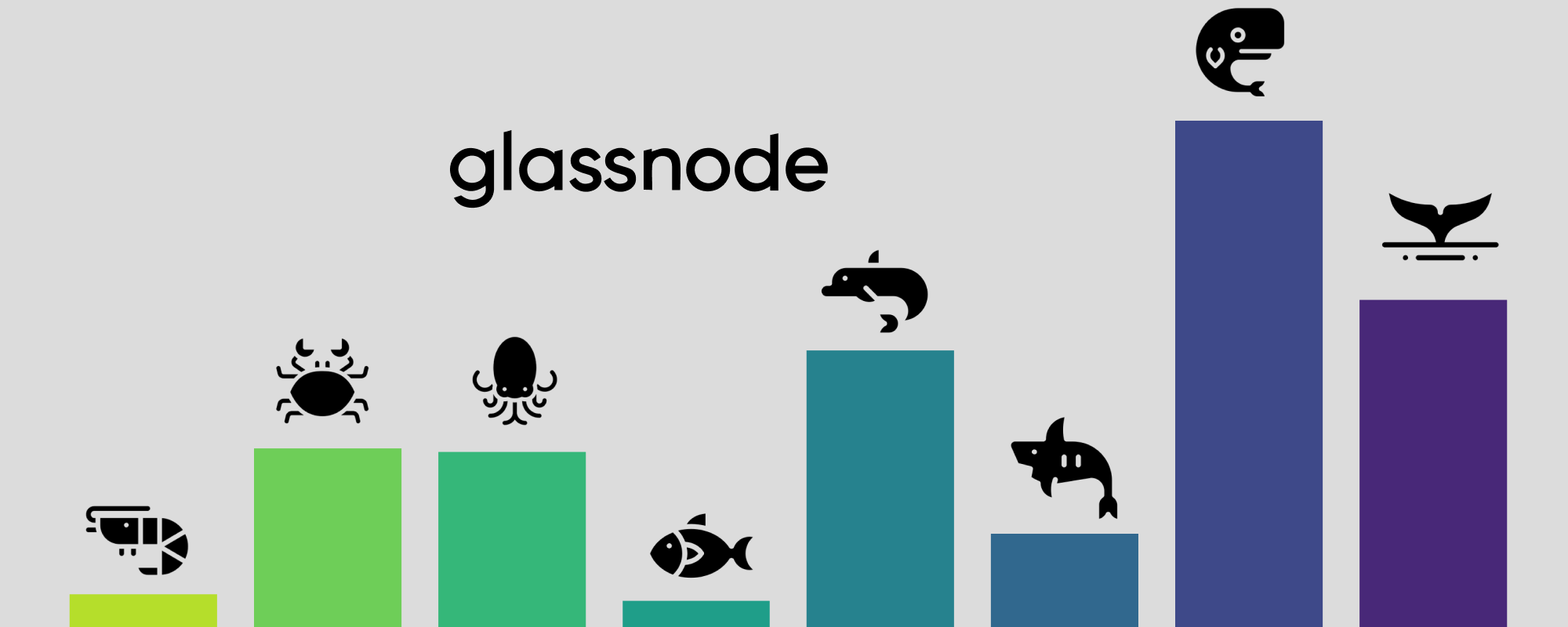 ---
Special Offer: Free Month of Glassnode Advanced
We've partnered with ZUBR to offer a free month of Glassnode Advanced to users who sign up and trade crypto perpetuals on their platform.
ZUBR is a derivatives exchange built by HFT-traders, featuring guaranteed microsecond execution of trades with only 0.01% trading fees. They recognize the importance of on-chain data for traders.
Sign up now to gain access to Glassnode's on-chain metrics while utilizing ZUBR's high-end trading infrastructure.
---