Crypto Exchange Deposits Increase as Price Plummets
Deposits to crypto exchanges are spiking as the price of bitcoin and other cryptoassets plummets.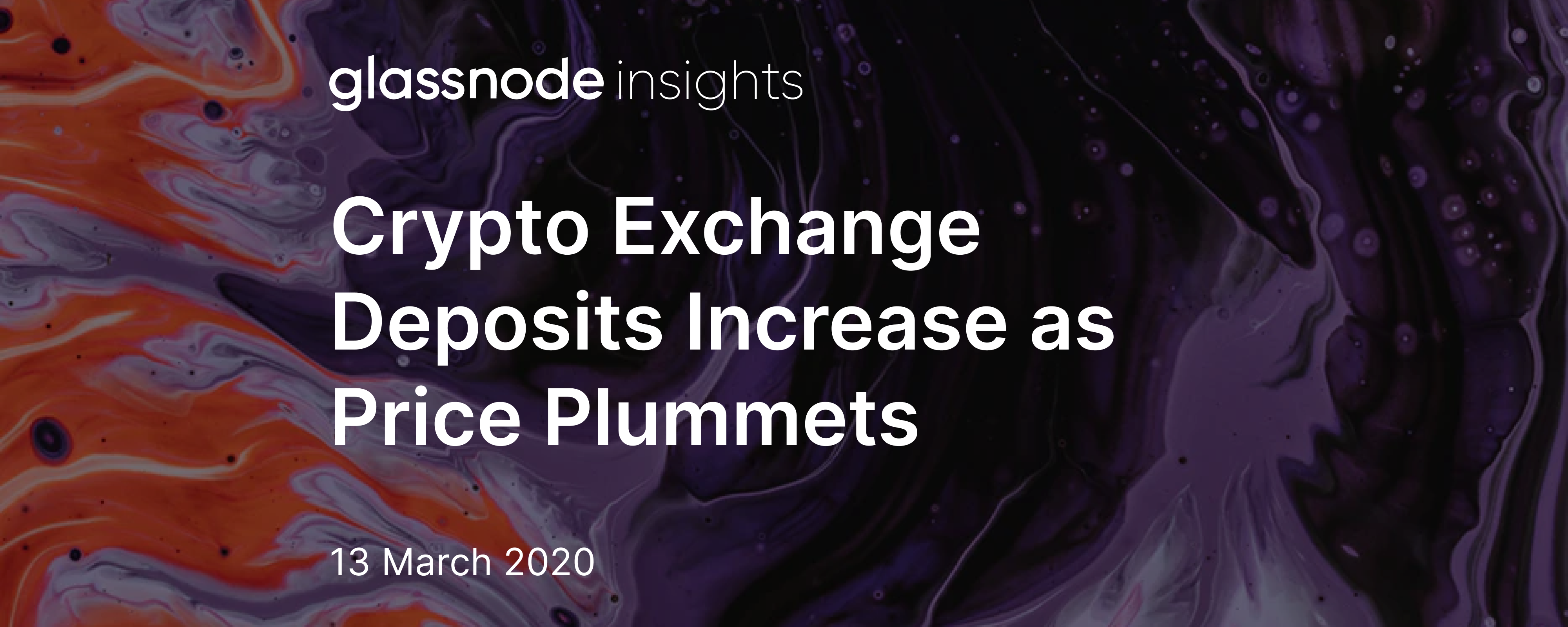 ---
As the crypto market continues to see massive losses, BTC inflow to exchanges has tripled over the past 24 hours, reaching new highs for this year.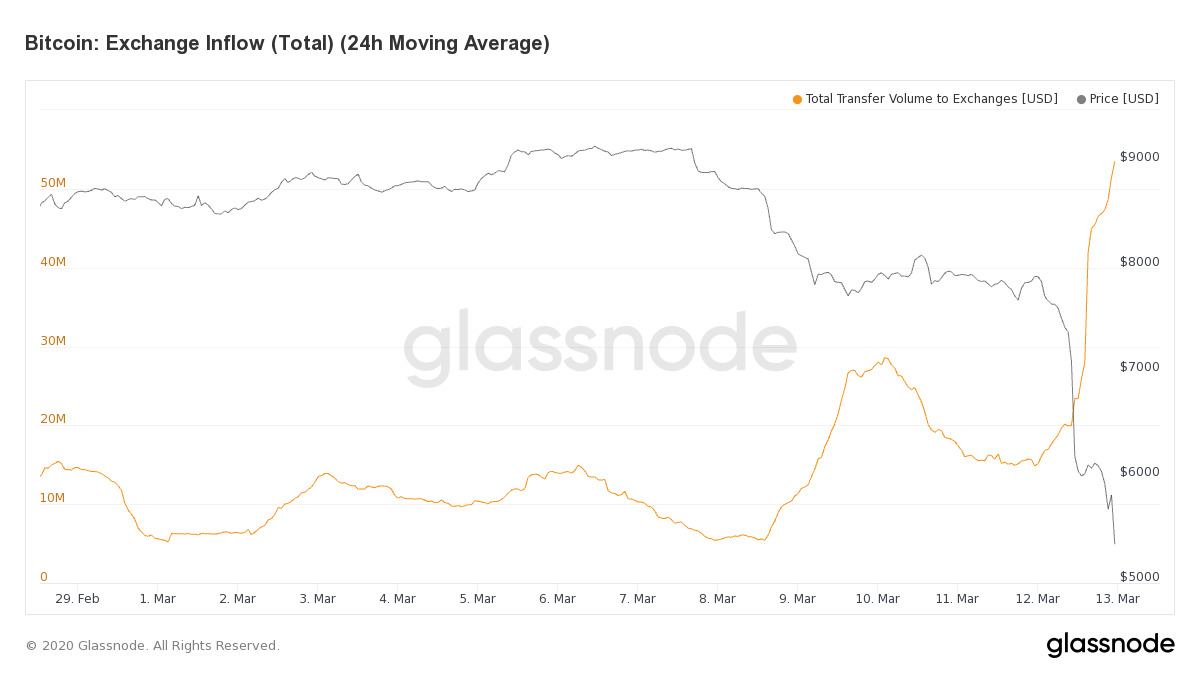 In its most active period yesterday, over $358 million USD worth of bitcoin was transferred to exchanges in a single hour, shortly before the price dropped even further from ~$6100 down to the low $5000s.
---
The number of ETH exchange deposits also spiked massively, more than doubling in half a day as the price crashed by 30% and investors rushed to minimise losses.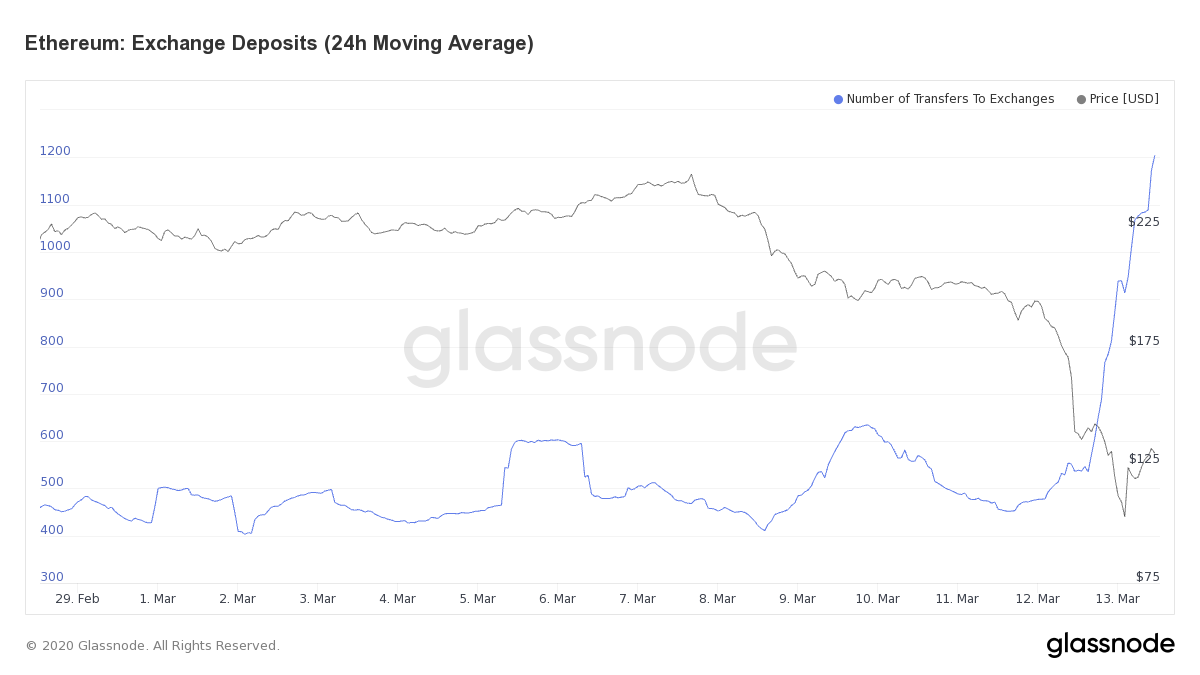 ---
Stablecoin Activity: Investors Look to Buy the Dip
But it wasn't just panic sellers who were transferring their coins to exchanges. The inflow of Tether to exchanges also saw a massive increase, suggesting that many investors are looking to buy the dip.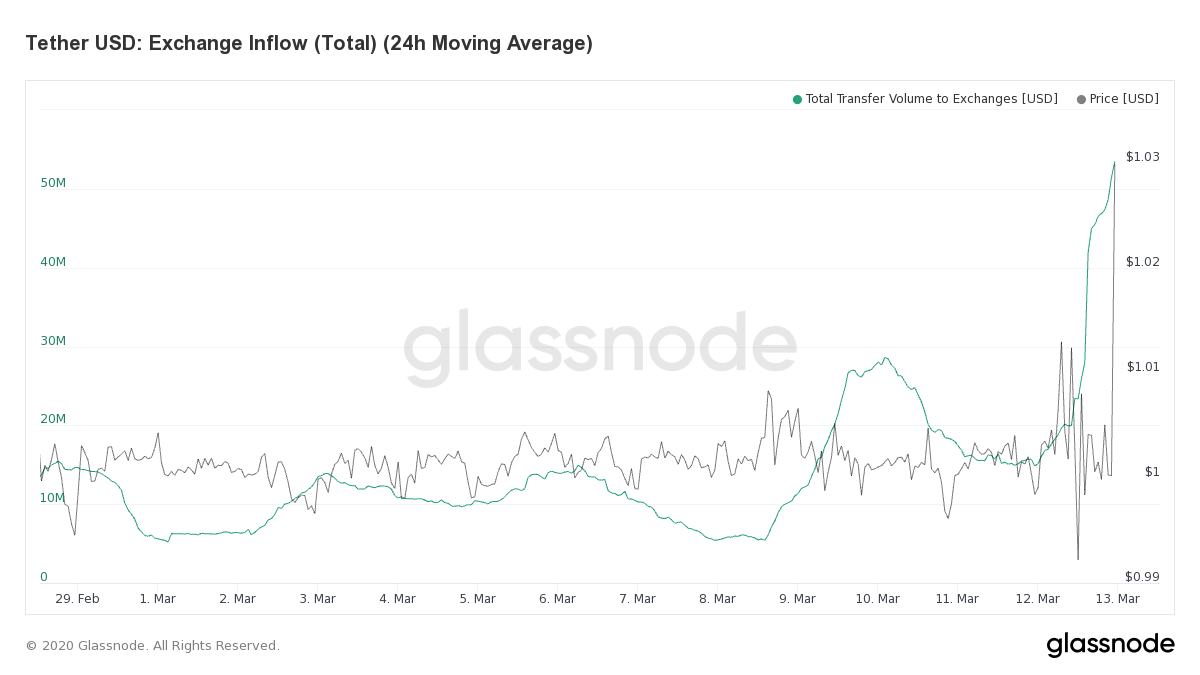 This makes sense, as Bitcoin's Stablecoin Supply Ratio has reached record lows, meaning that stablecoins' buying power over bitcoin is currently at its strongest point ever.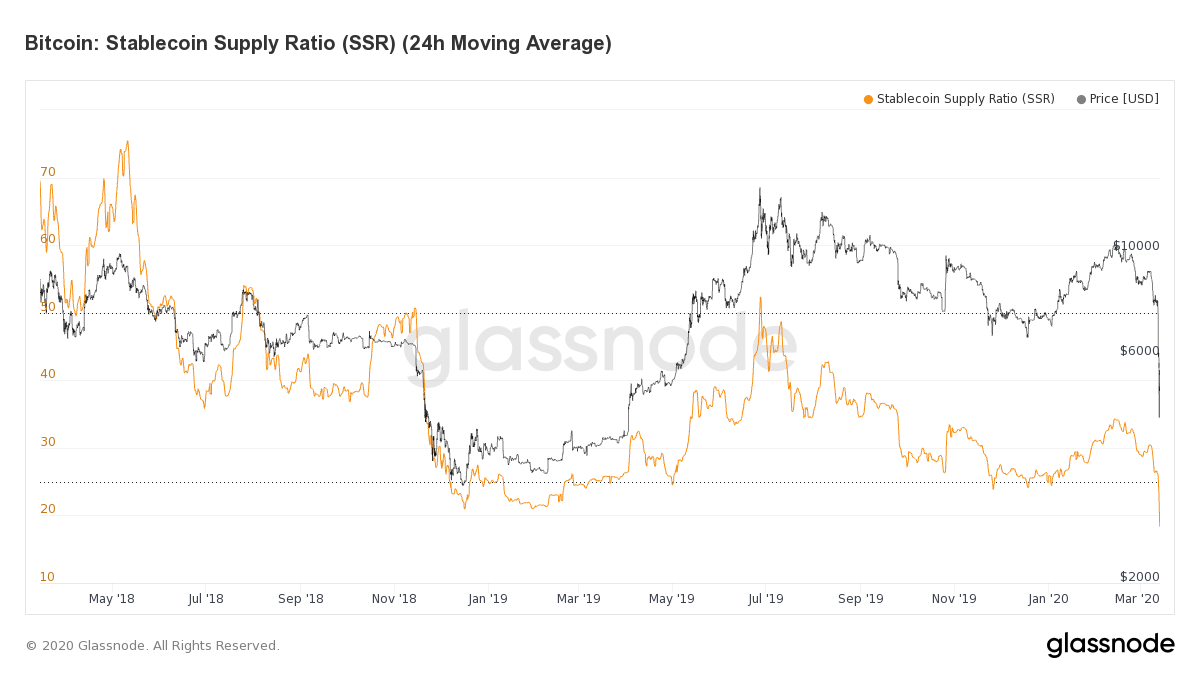 Based on these figures, have we reached the bottom yet, or does crypto have further to fall before recovering?
Take our Twitter poll to have your say and see what the community thinks:
---

Disclaimer: This report does not provide any investment advice. All data is provided for information purposes only. No investment decision shall be based on the information provided here and you are solely responsible for your own investment decisions.