Long-Term Holders Are Selling BTC: Why This Is A Bullish Signal
On-chain metrics show that older coins are being sold as BTC's price increases, indicating that long-term holders are realizing profits. But while this might seem alarming, this trend has historically been extremely bullish.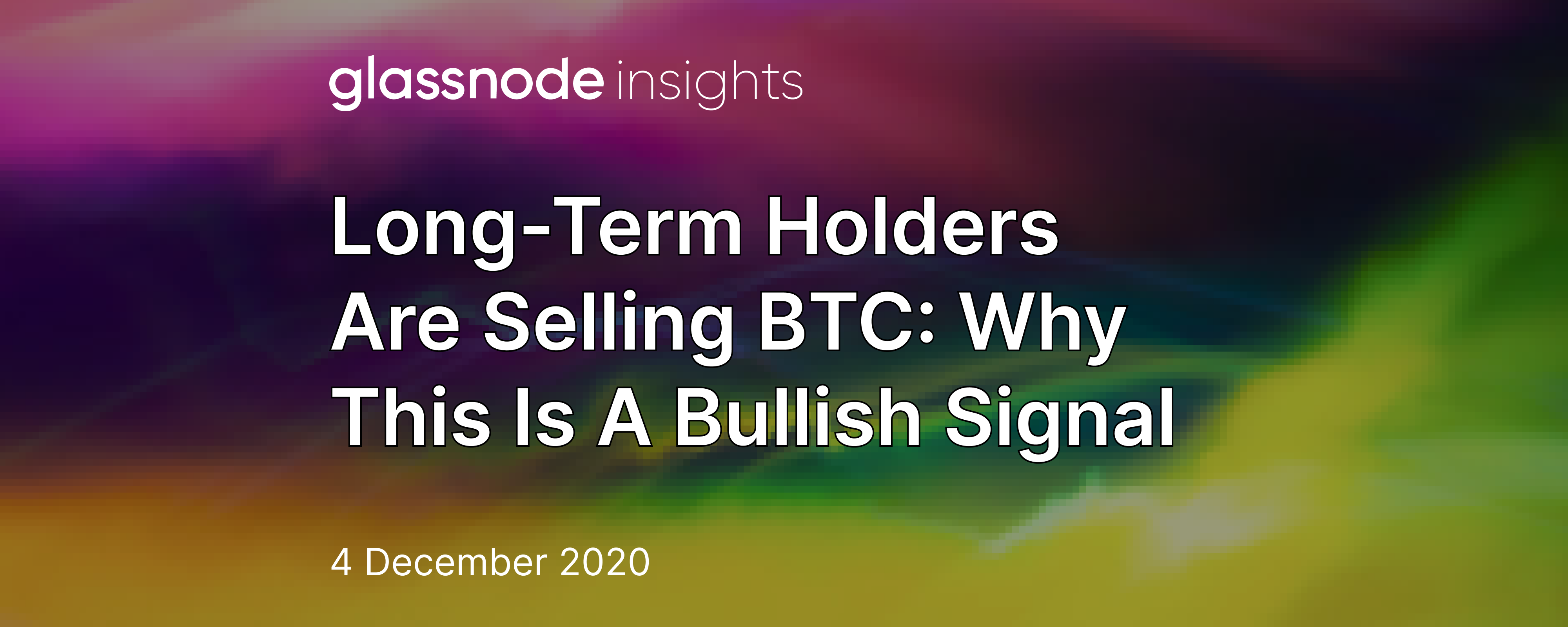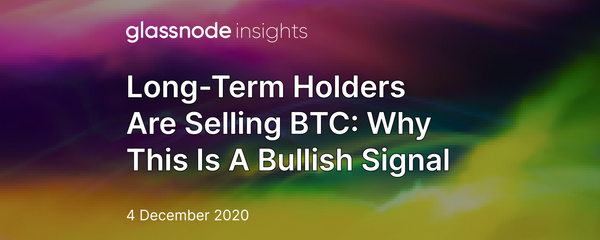 ---
In our most recent Week On-Chain newsletter, we looked at how bitcoin's Entity-Adjusted ASOL (Average Spent Output Lifespan) shows that older coins are being moved as BTC's price increases.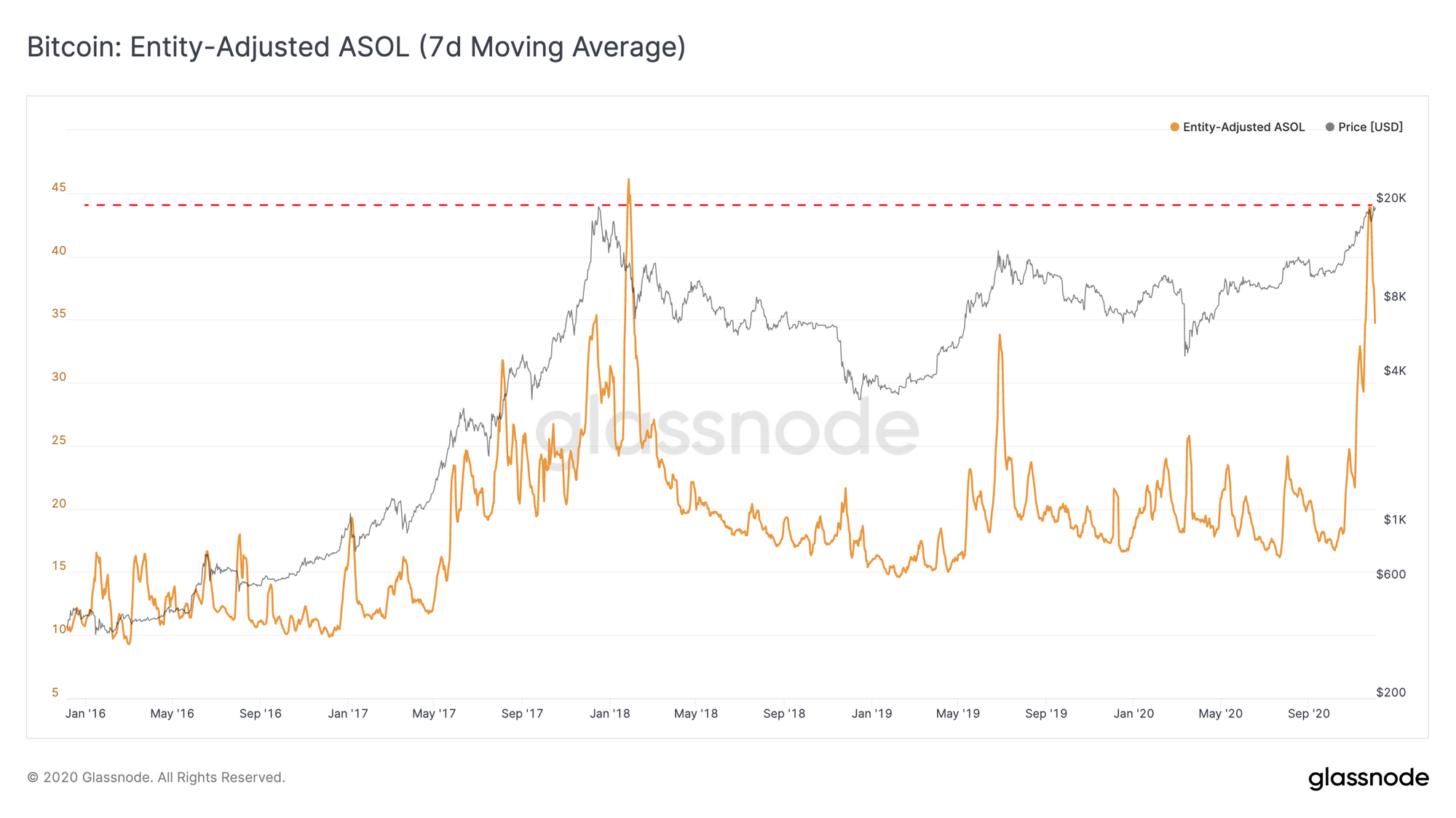 ASOL shows the average age of coins being transacted. A higher value (as we are seeing now) means that in general, older coins are being moved - which may signify longer-term holders realizing profits.
In this analysis, we look at the behavior of long-term investors (i.e. coins held for at least 155 days) to see whether they are really capitulating at this price, and what this means for the market.
---
Long-Term Holder Supply in Profit is Decreasing
When the price of BTC was last below $10k (on 26 July 2020), the number of BTC held in profit by long-term holders was 10.8 million. Since then, the price has almost doubled, but the LTH supply in profit has increased by only 11.5% (0r 1.2 million), now sitting at 12.1 million.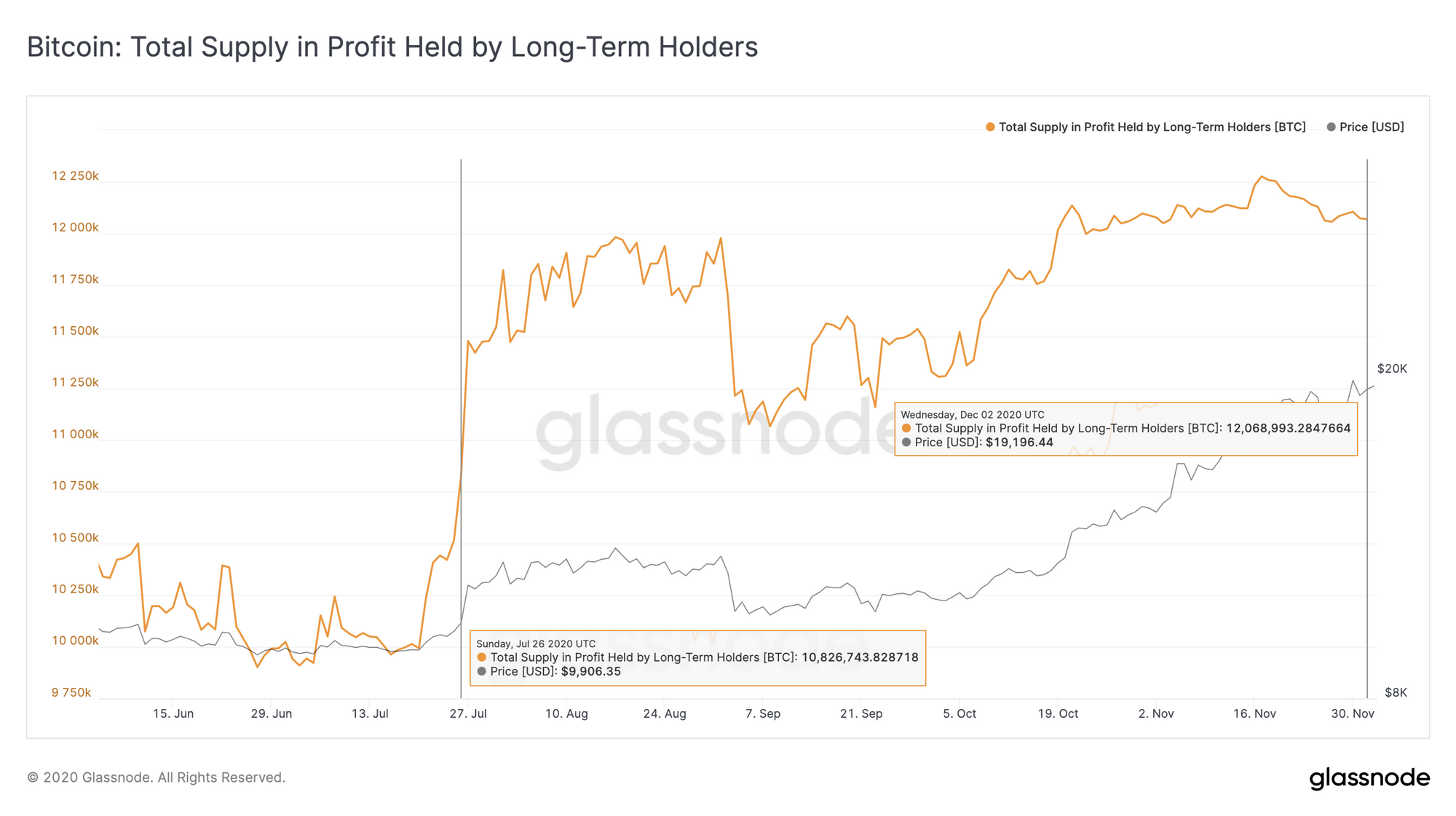 While the total amount of profit has increased due to the price hike, the number of coins in profit has not risen as significantly, indicating that most long-term holders bought their BTC below $10,000, and have been hodling throughout most of the recent bull run. However, the increase in ASOL in late November suggests that some long-term holders stopped hodling and started realizing profits around this time.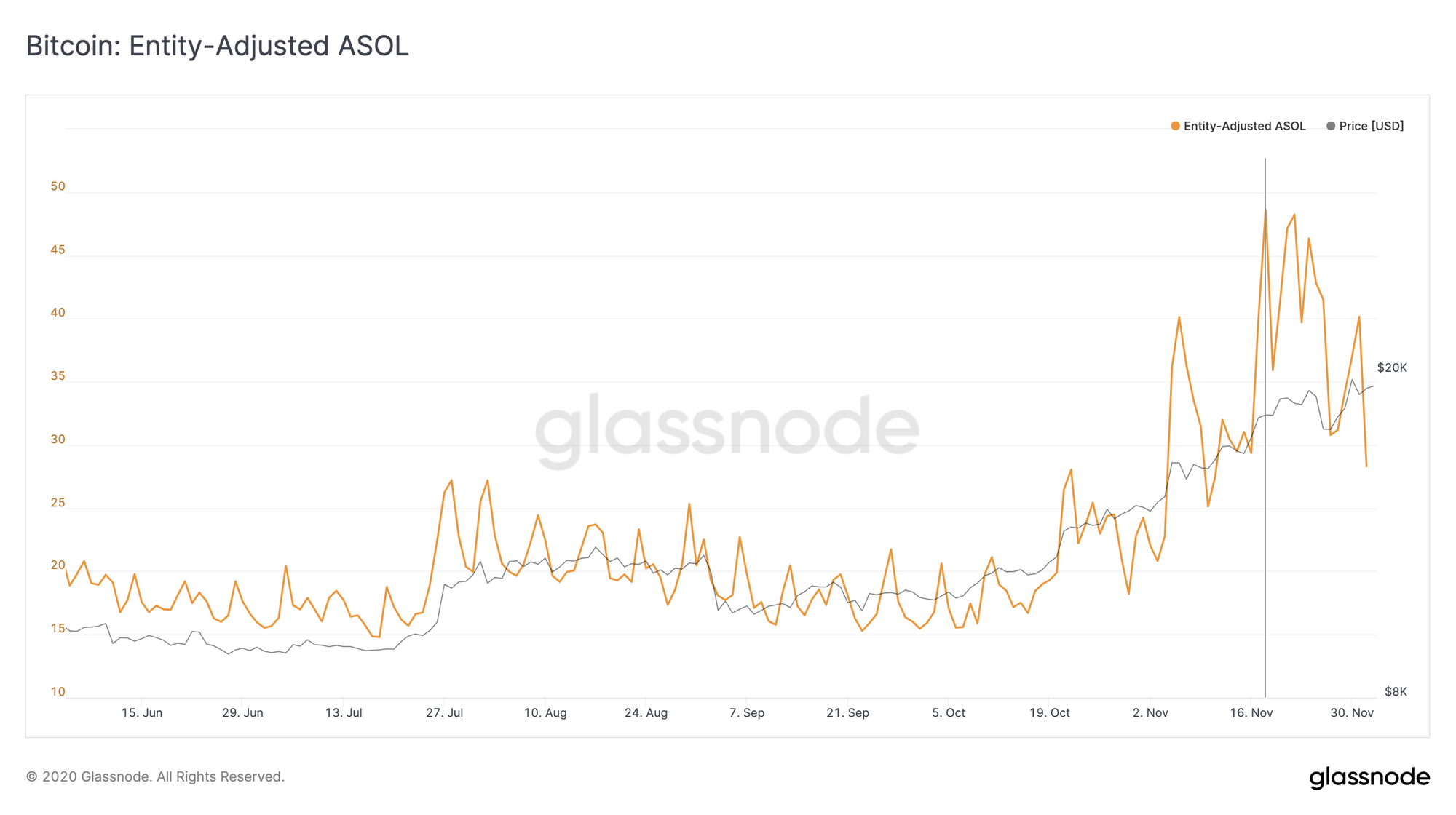 This is supported by the total LTH supply in profit, which peaked on 17 November at 12.3 million, when the price was around $17,670. Since then, the price of BTC has increased by around 9%, but the total LTH supply in profit has decreased by about 200,000 BTC.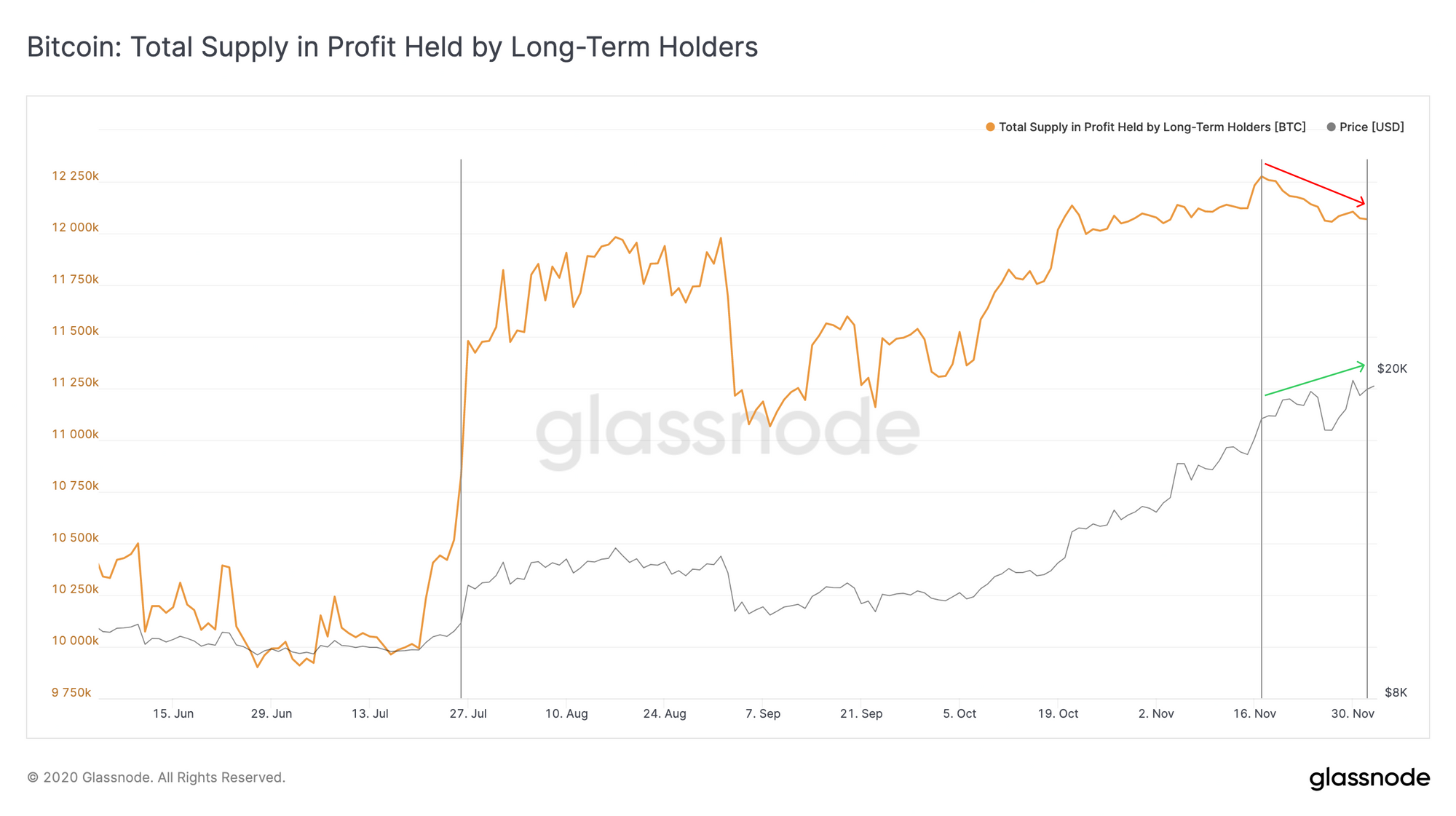 This supports ASOL's indication that a meaningful amount of BTC owned by long-term holders was indeed sold around late November, as even though the price has since increased, the LTH supply in profit has decreased.
---
Long-Term Holders Selling: Is This Bearish?
We have established that some long-term holders have recently realized profits, but is this a bearish signal? In short, no. In fact, as we have outlined in a previous analysis, long-term holders have historically realized profits before and during bull runs.
As a result of this trend, the total supply held by long-term holders usually decreases well before market tops - and accordingly, so does the total LTH supply in profit.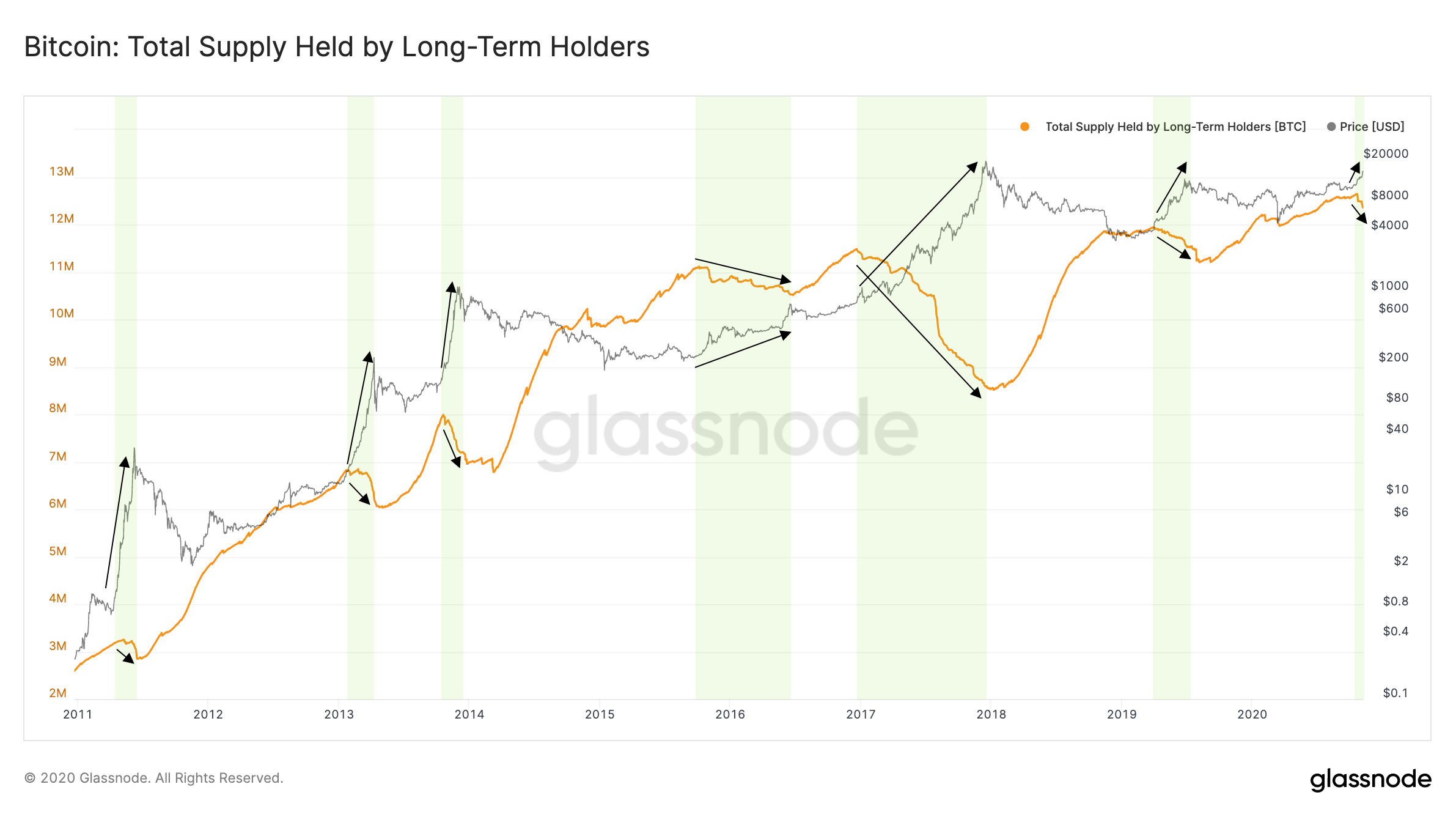 The large decreases in total LTH supply seen above make intuitive sense; as these long-term holders realize profits, they leave room for new retail investors to enter the market, which has historically driven bitcoin's largest bull markets.
---
What Does This Mean for the Market?
Long-term holders appear to habitually accumulate BTC in bear markets, and then realize their profits on the way up, but importantly before the top.
Previously, these periods of decreases in long-term holder supply (and supply in profit) have lasted anywhere from weeks to months, up to almost a year - making it difficult to anticipate how far we are from the next market top.
But if BTC's price follows this historical trend, it indicates that we are in for further price increases before the top is reached.
---