Binance launched in July 2017 as a crypto-to-crypto only exchange that aimed to meet the market demand for a secure and trustworthy centralized exchange.
Since its launch, it has experienced a meteoric rise, becoming the top exchange in the world in terms of reported trading volume. It also has the third highest amount of BTC deposits (after Coinbase and Huobi), and is experiencing the highest rate of growth of any major exchange.
Using on-chain data, we take a deeper look into the rise of Binance.
---
Rapid Early-Stage Growth
Binance's balance of BTC, ETH, and other coins rose sharply during the late-2017 bull run, shortly after the exchange launched.

Looking at BTC balance as an example, we can see that inflow massively exceeded outflow as the price of cryptoassets peaked in late 2017, causing net flow to the exchange to spike and solidifying Binance as a consumer favorite.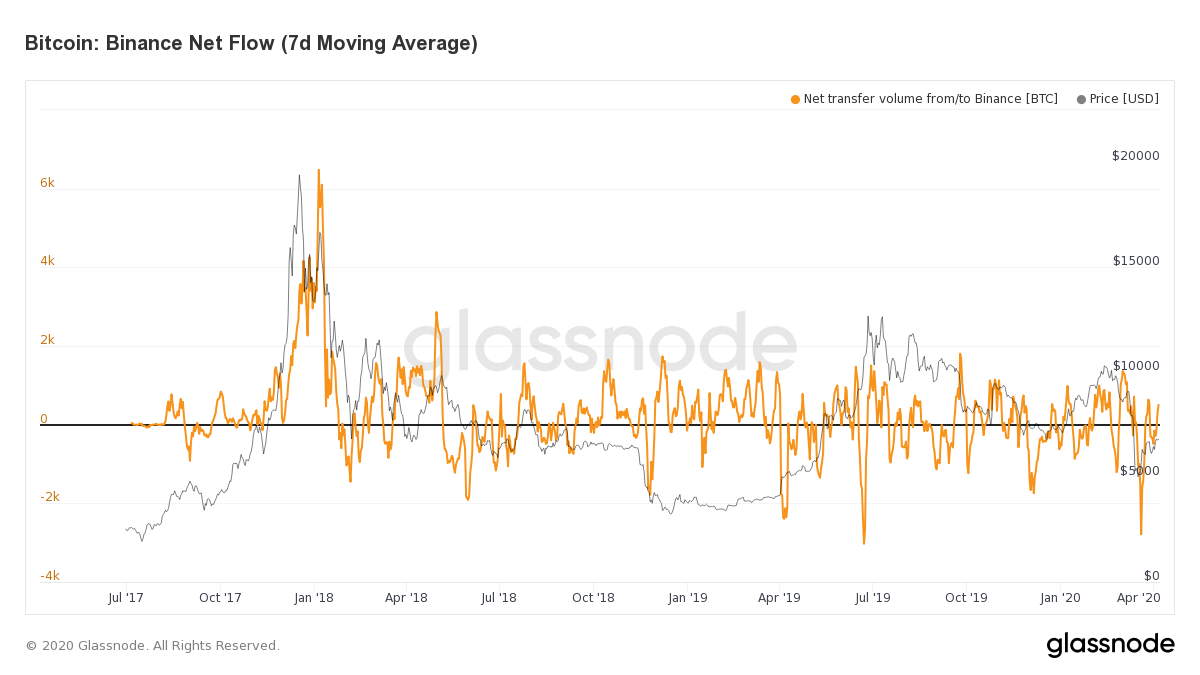 Its rapid rise can be seen in this chart. In 2018, less than a year after its launch, its BTC balance overtook popular exchanges such as Bittrex, Bitfinex, Gemini, and Kraken.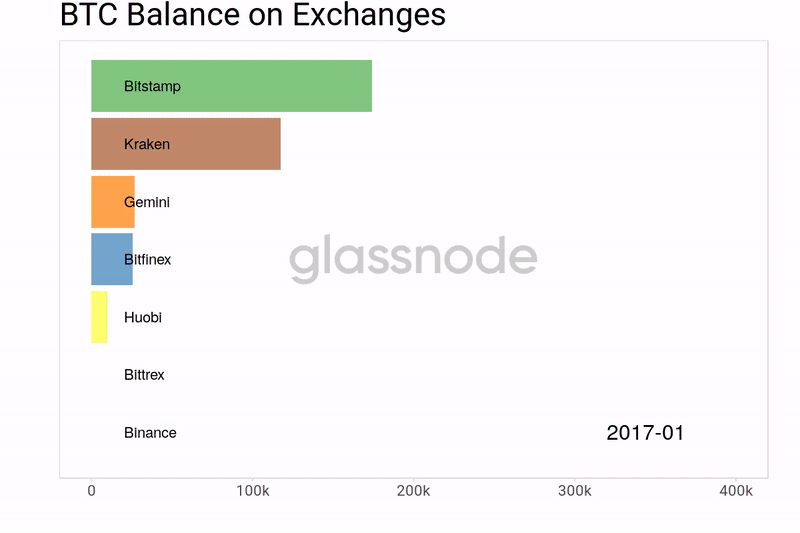 While most exchanges saw peaks in terms of BTC holdings in late 2017, Binance is one of a few that did not experience a decline after the market crashed.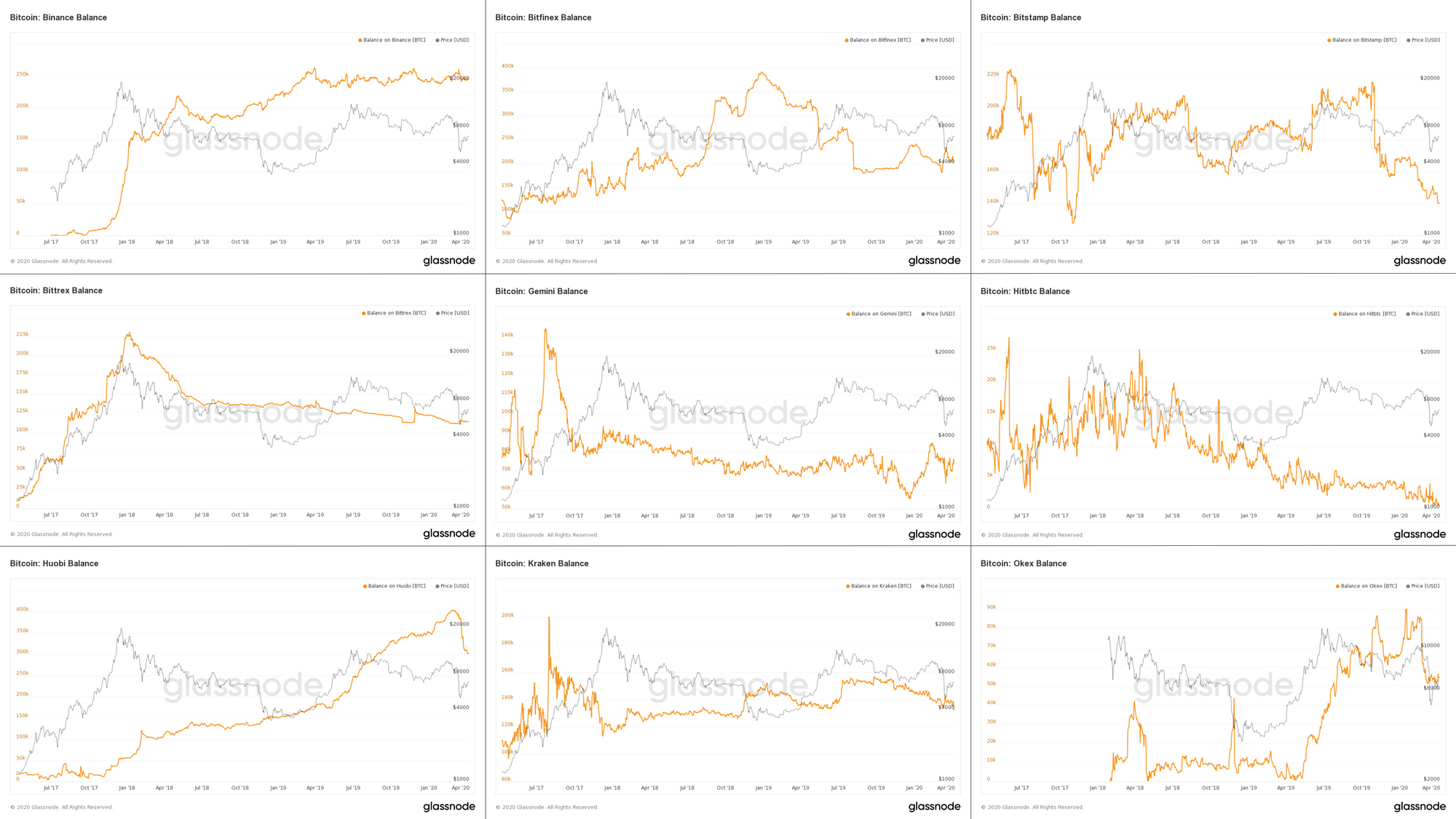 Its post-2017 rise is rivaled only by the likes of Huobi. However, Binance fared far better during the recent price crash, making it one of the top players in the market.
---
How Did Binance Fare with the Recent Crash?
Looking at the balance of BTC on Binance over the past year, we see that it survived the crash (in terms of user retention) without losing a significant amount of its BTC deposits.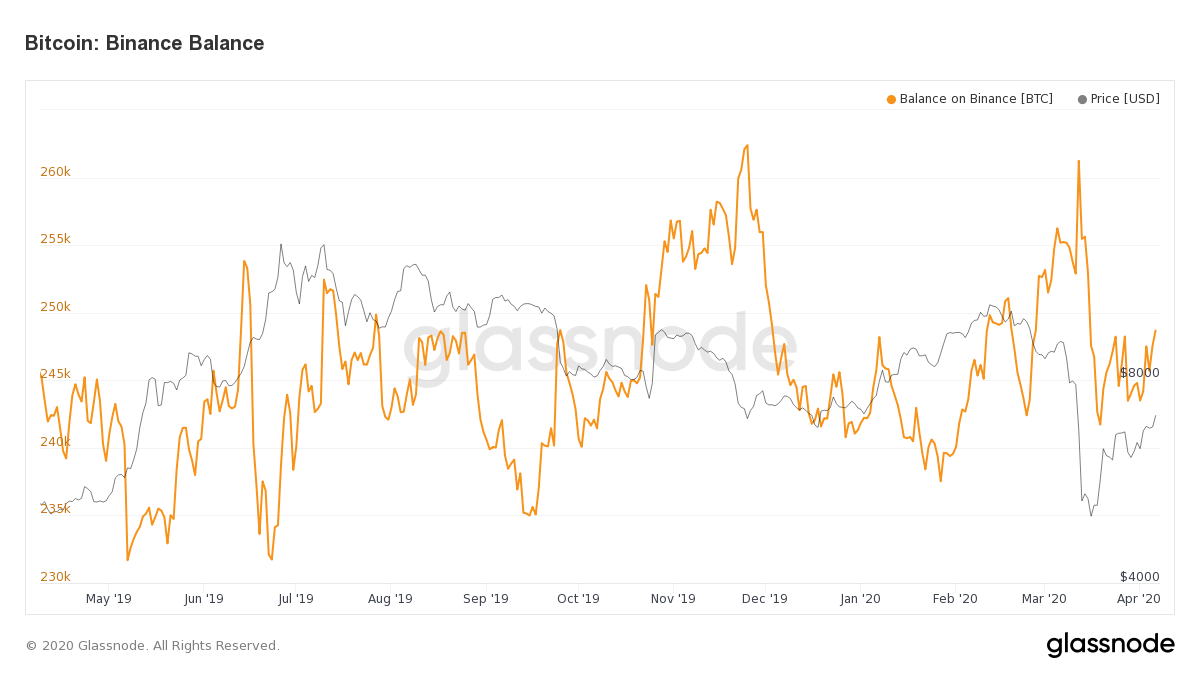 This stands in contrast with competing exchanges like Huobi, which saw a marked decrease in total BTC balance after the crash.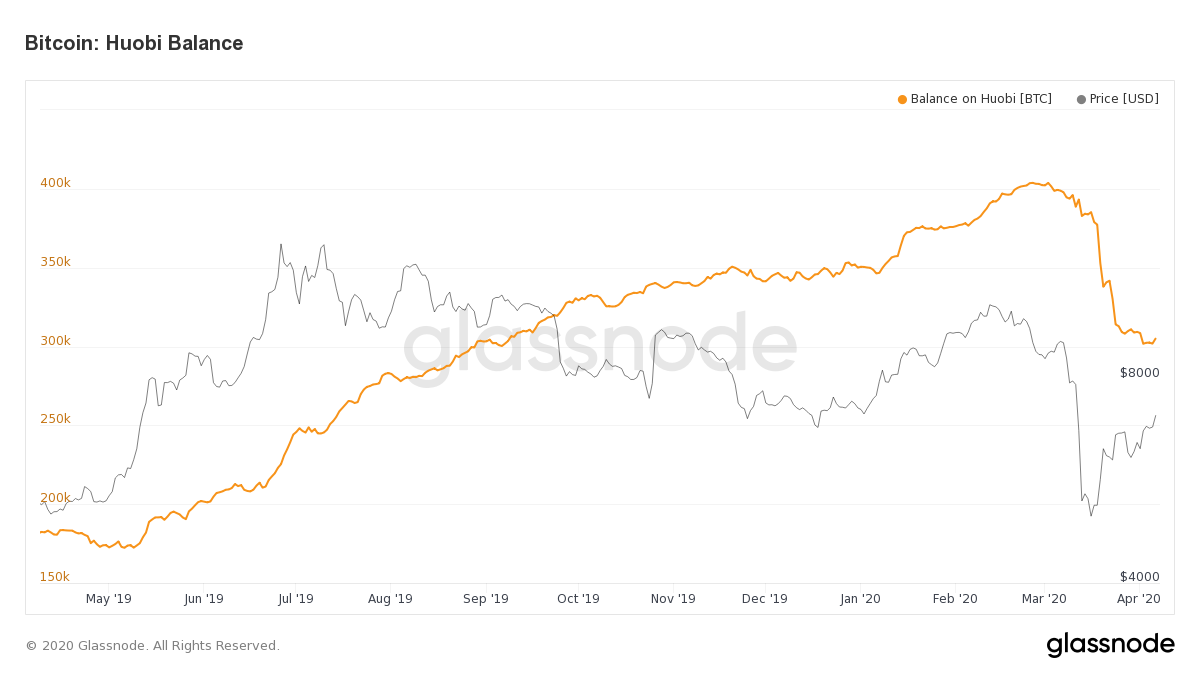 This shows that Binance is faring well despite recent market events, suggesting confidence among its users in both the exchange and crypto markets as a whole.
To see more info on various exchanges and their balances, visit Glassnode Studio.
---

Disclaimer: This report does not provide any investment advice. All data is provided for information purposes only. No investment decision shall be based on the information provided here and you are solely responsible for your own investment decisions.