Bitcoin Market Health
Despite passing the $10k mark again this week, the price of BTC has dropped since last week. Since the table below was published (Wednesday 19 February), bitcoin suffered a rapid price drop late on Wednesday evening, levelling out at ~$9500-9600 on Thursday morning and remaining there throughout the day.

Have we reached a local top for the time being, or will BTC rally once again in the coming days? Looking at on-chain fundamentals, Bitcoin network activity this week has suffered stagnation and some meaningful decreases.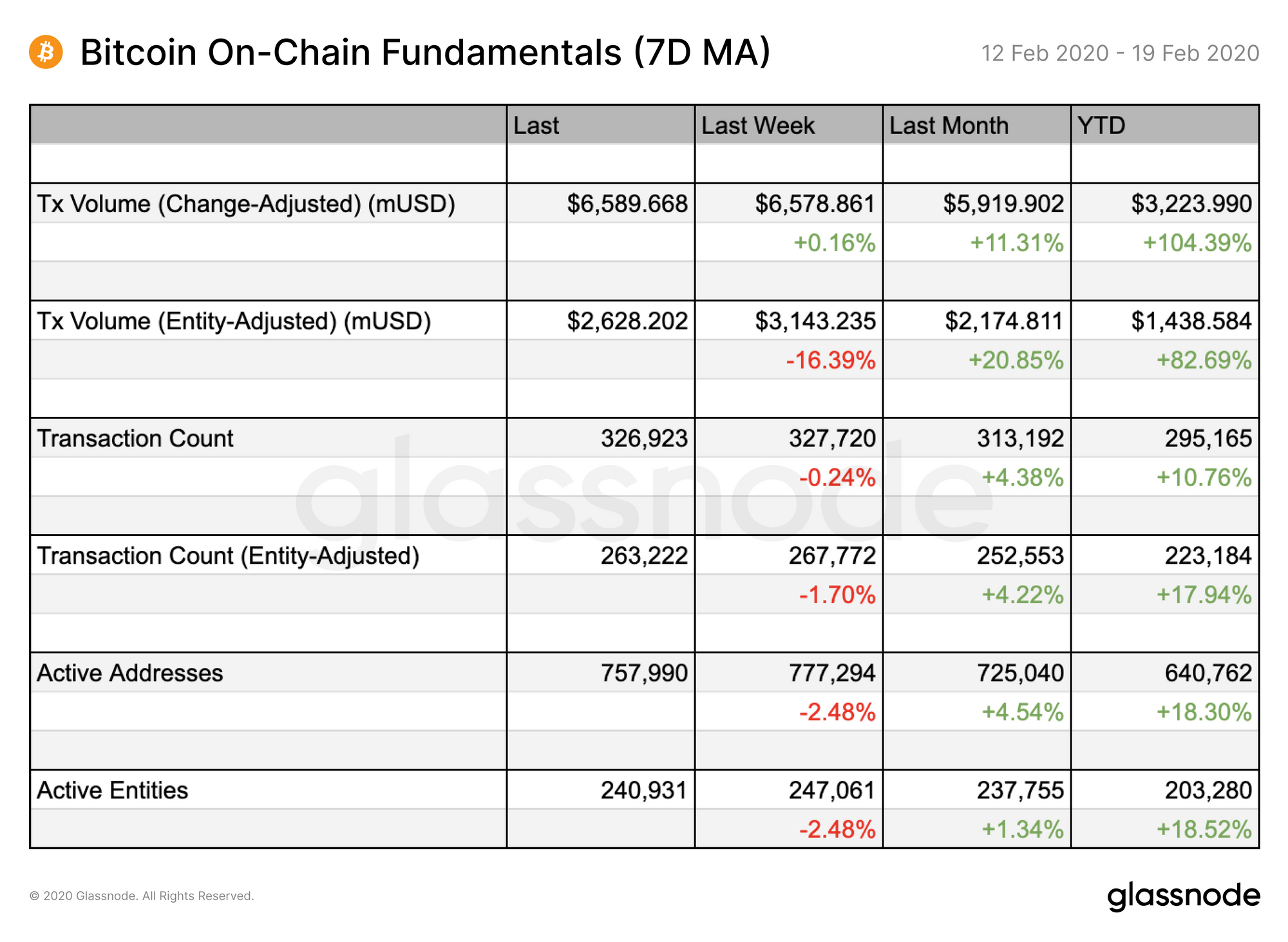 Particularly interesting is the 16% drop in entity-adjusted transaction volume since last week. Entity-adjusted metrics filter out transactions in which BTC doesn't change hands, providing a clearer signal of actual economic activity.
The sharp decrease in this metric over the past week suggests that, at least on-chain, economic activity may be slowing down.
How do these fundamentals stack up against other on-chain metrics?
---
Bitcoin Active Entities Trending Upward in 2020: Will this Continue?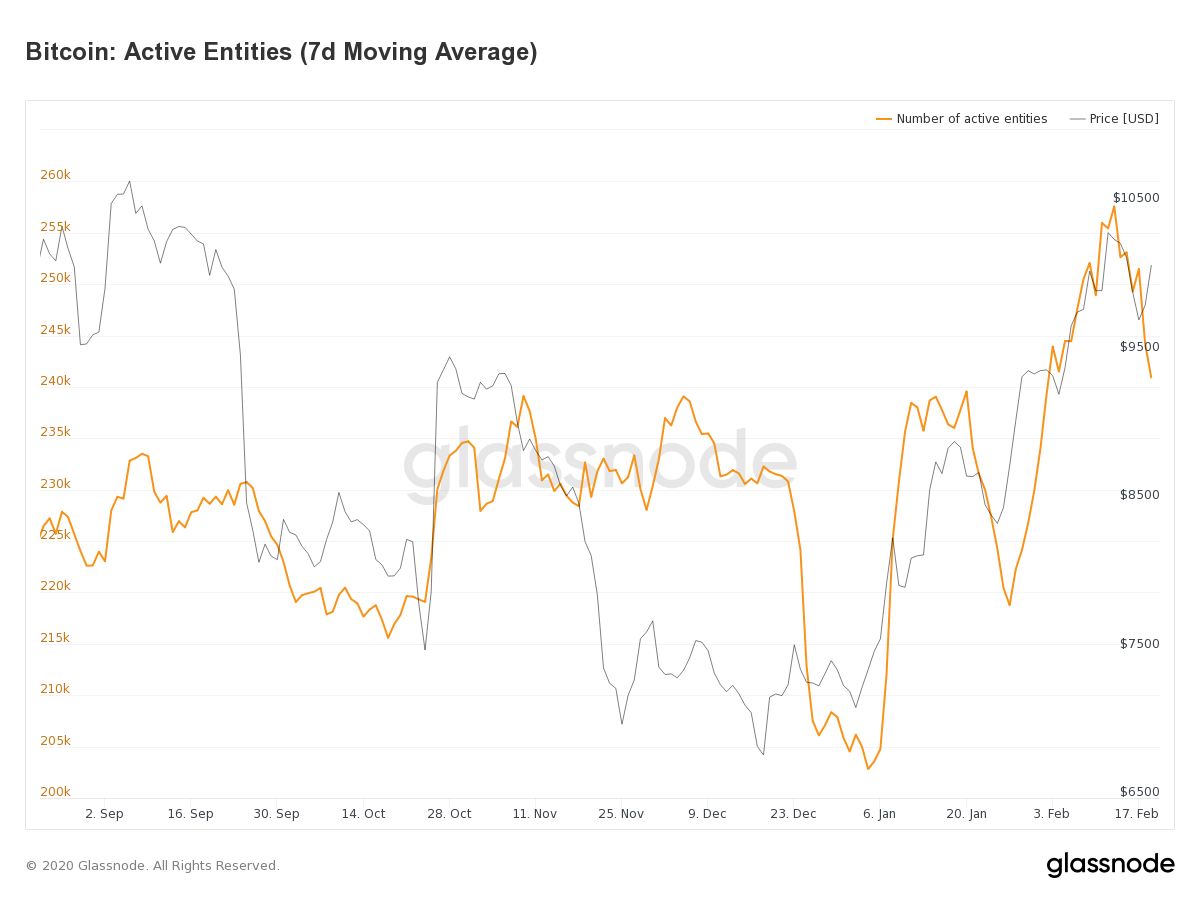 The number of unique active entities in the Bitcoin network has been on the rise in 2020, for the first time since the price peak in mid-2019. This is a potential sign that Bitcoin market participants are returning to the network, with more participants actively transferring BTC on-chain.
However, despite the general up-trend in this metric, the past week has seen a decrease in active entities on-chain. Observed in the context of BTC's rapid 6% price dip late on Wednesday, as well as the overall decrease in on-chain activity over the past week (as seen in the statistics above), this may trigger some concern.
That said, we saw a similar pattern in late January (a drop in active entities and price) before these both quickly recovered into an upward trajectory.
Could this decrease in on-chain activity signify that we have reached a local top? Or is this just a brief dip, and will activity recover and continue to increase? Market observers should continue monitoring active entities and addresses to see if the general trend continues up.
---

Disclaimer: This report does not provide any investment advice. All data is provided for information purposes only. No investment decision shall be based on the information provided here and you are solely responsible for your own investment decisions.