The Week On-Chain (Week 24, 2020)
Despite a drop in bitcoin's price and on-chain fundamentals in Week 24, the overall health of the network remains strong.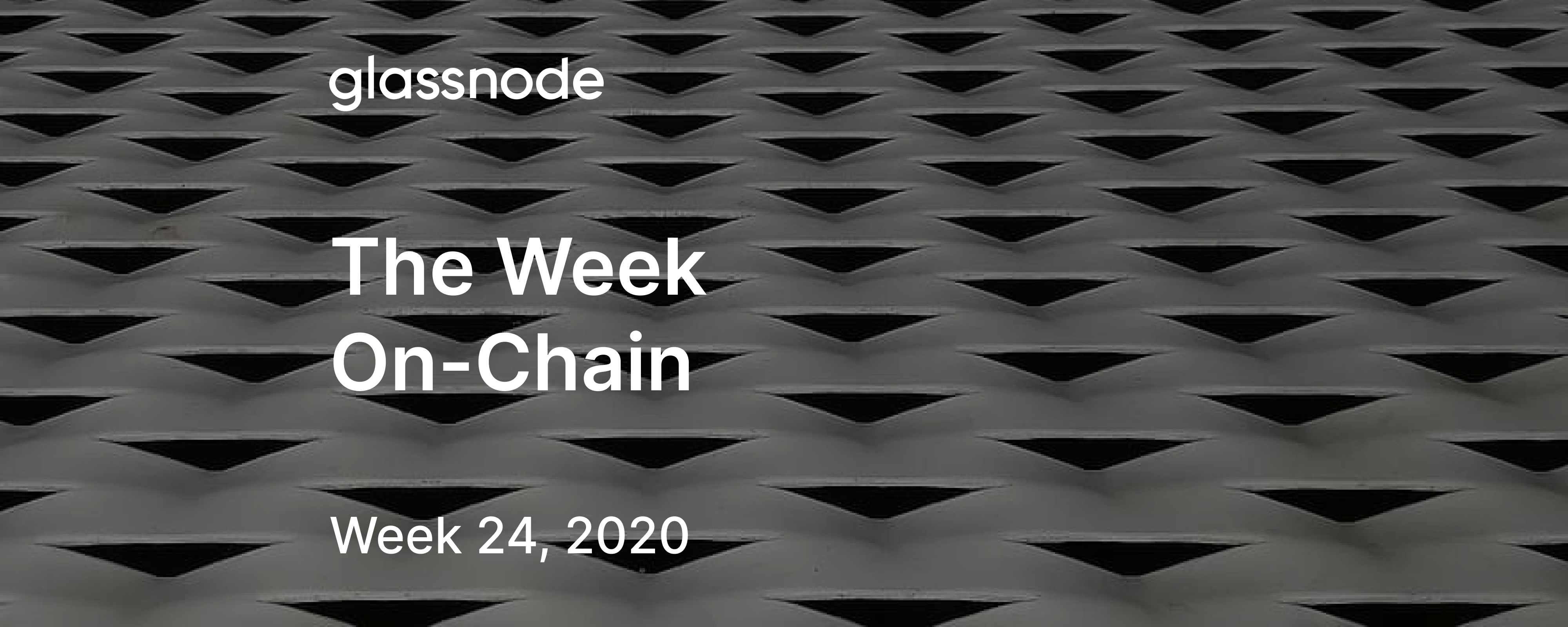 ---
Bitcoin Market Health
Bitcoin saw a ~4% drop over Week 24, starting off at around $9750 before dropping significantly on Thursday and ending the week at $9380.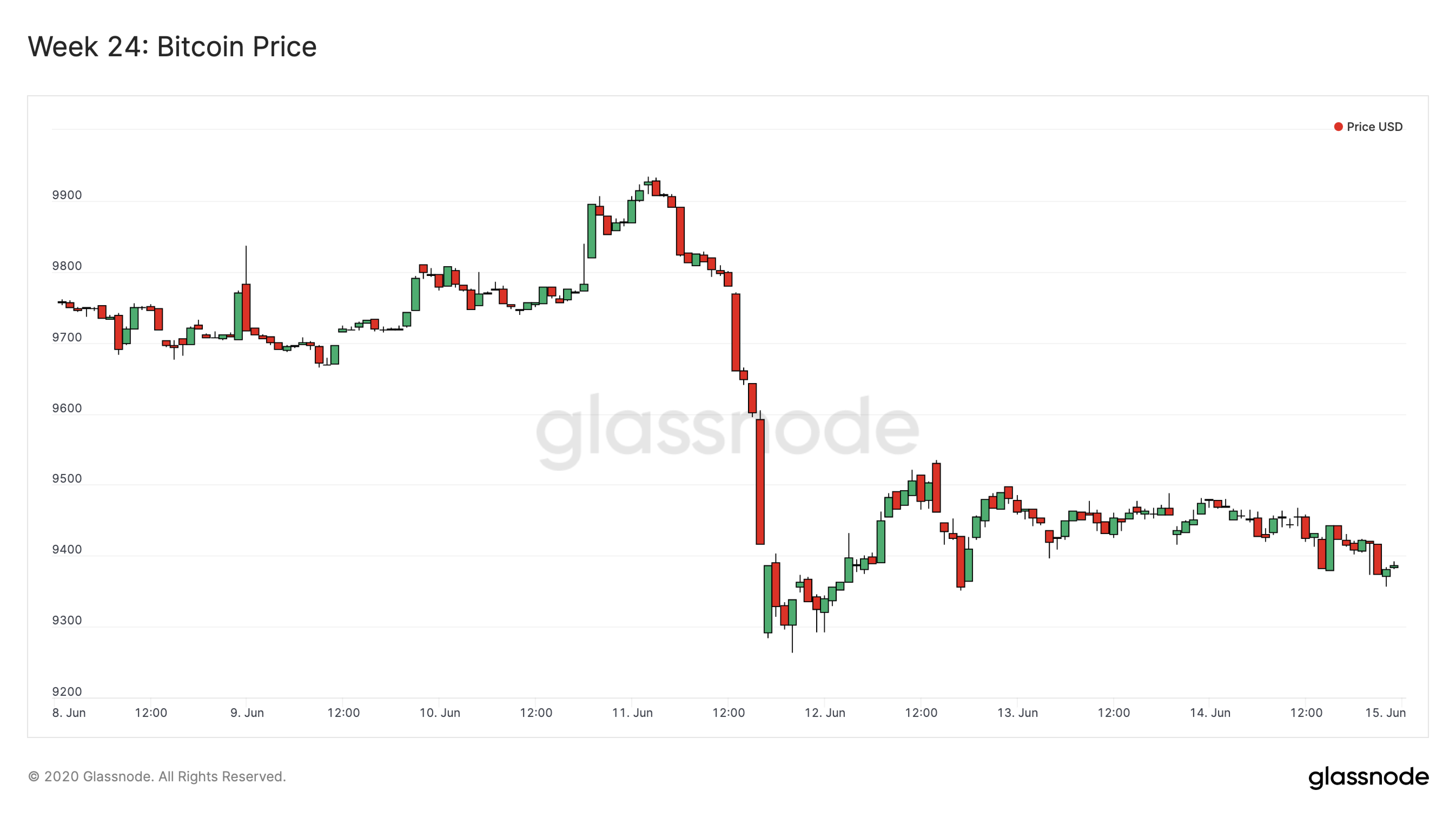 After growing for 2 weeks, Bitcoin on-chain fundamentals dropped during Week 24. GNI lost 4 points, dropping down to 58 points as market sentiment decreased along with bitcoin's price, but this was mitigated by increased network activity and growth.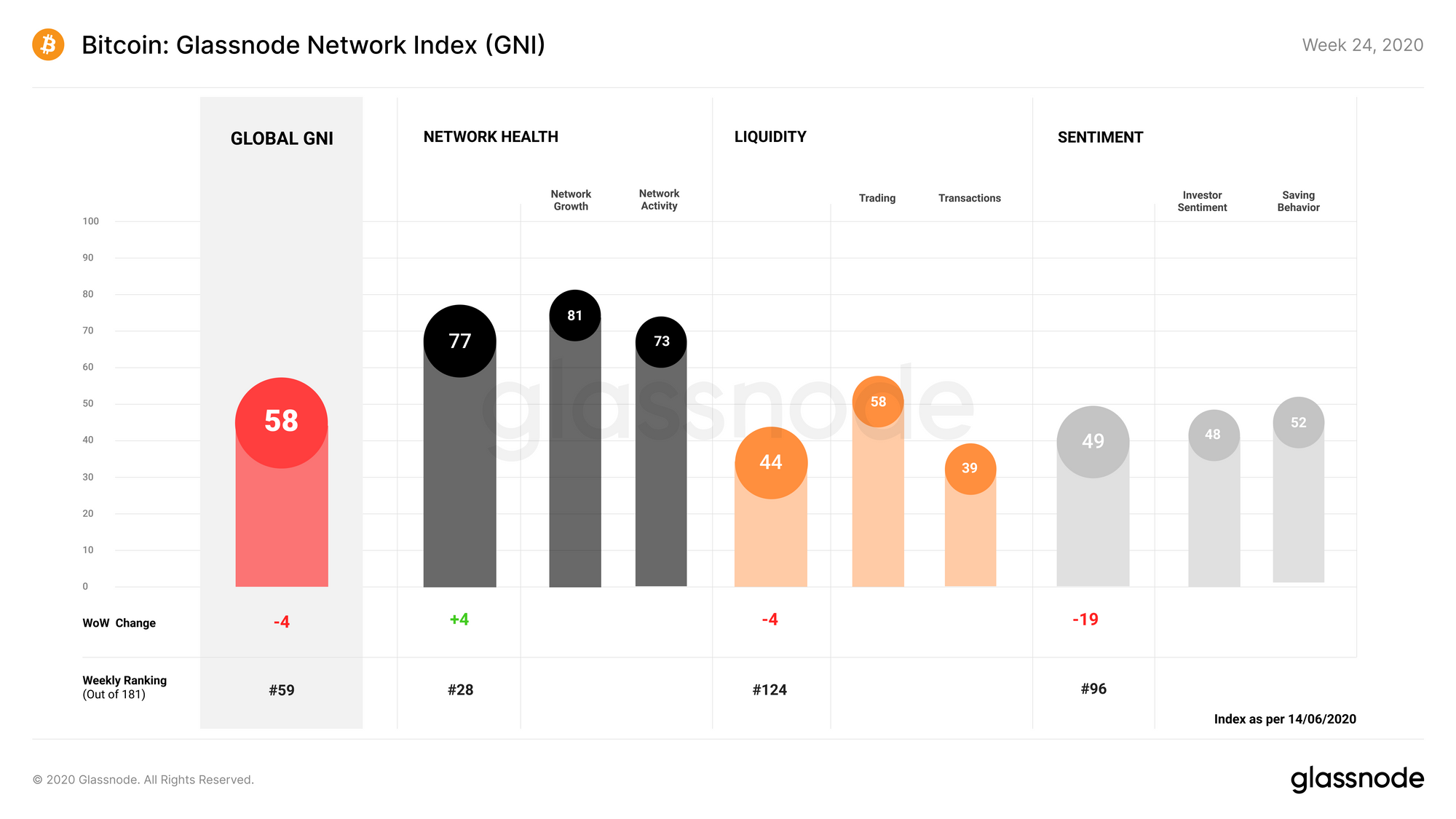 Network Health saw a 4 point increase last week as the number of new and active network participants increased for the second week in a row, marking an end to a relatively slow period of on-chain activity on the Bitcoin network.
Liquidity dropped slightly last week; while trading liquidity increased, transaction liquidity decreased by 7 points as the volume of BTC transacted on-chain decreased.
Sentiment saw the largest drop of the week, decreasing by 19 points due in large part to bitcoin's price drop on Thursday. While saving behavior increased by 11 points, investor sentiment took a hit as more BTC dropped out of a state of profit.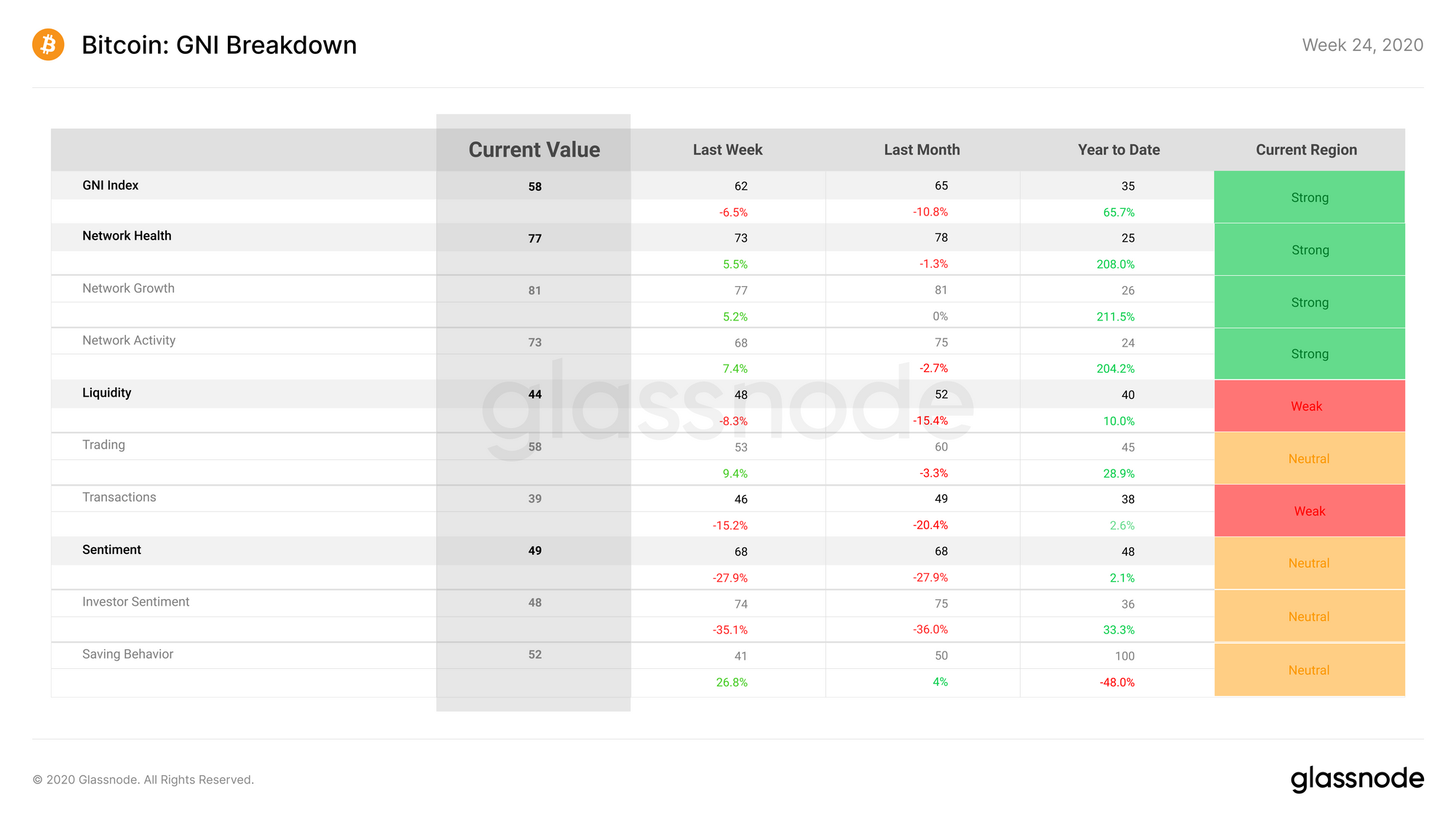 ---
Glassnode Compass
The Glassnode Compass outlines the general regime in which Bitcoin is currently located, based on its on-chain fundamentals (as determined by the GNI) and its recent price behavior.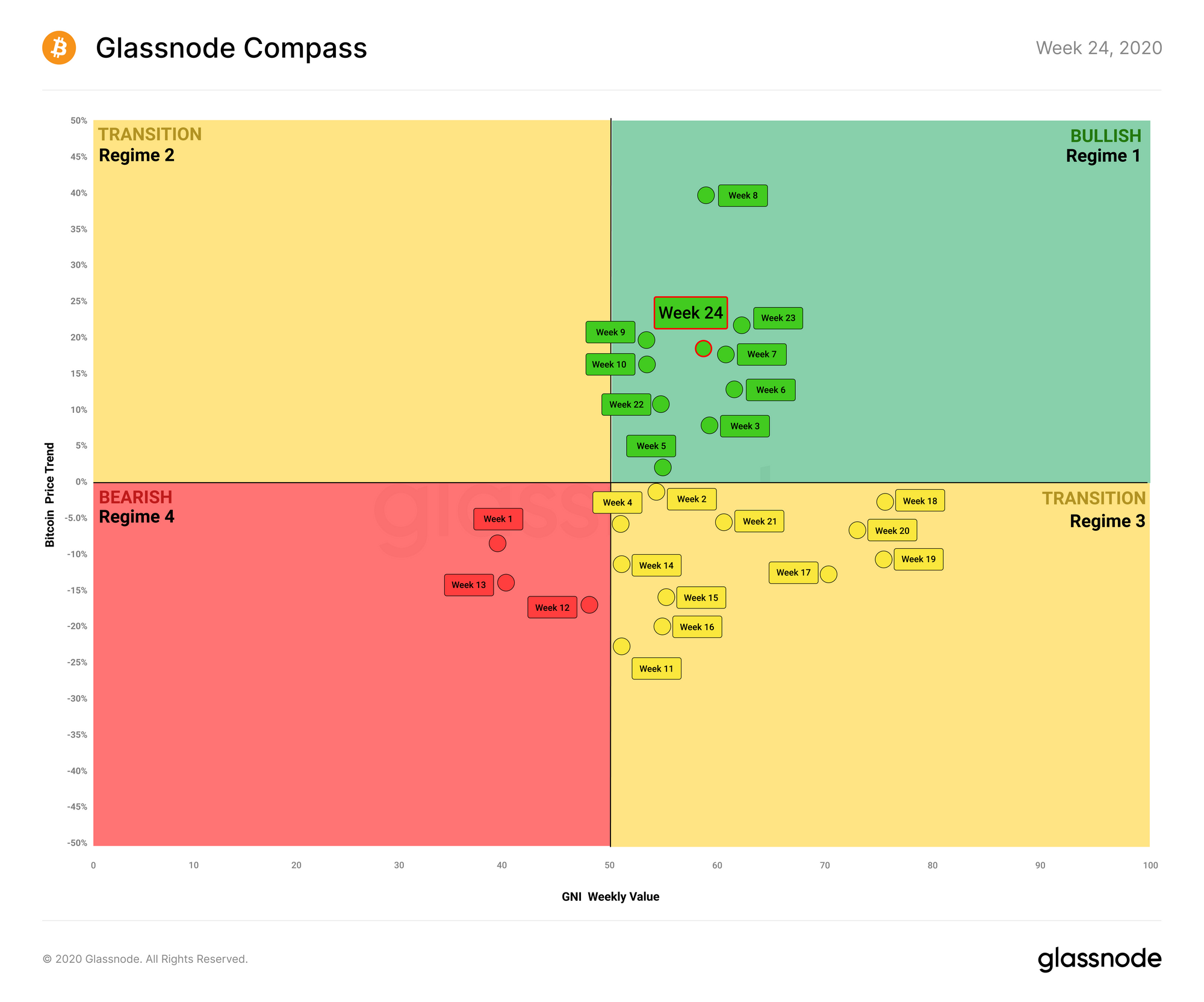 After remaining inside the bullish Regime 1 throughout Weeks 22 and 23, the compass solidifies its position in the green zone for yet another week during Week 24, with price performance and GNI both only slightly lower than the previous week.
The losses of Week 24 likely indicate more of a slip than an overall downward trend. If this is the case, the compass should stay in a bullish position in Regime 1 over the coming weeks. However, market observers should look towards not just stable on-chain activity, but rather an increase in on-chain fundamentals, to give BTC a push in price in the near term.
---
Bitcoin's Whale Population Keeps Growing
Despite the volatile market movements of 2020, the number of bitcoin whales has been growing near-consistently since January, with a current value of 1882 entities holding at least 1000 BTC.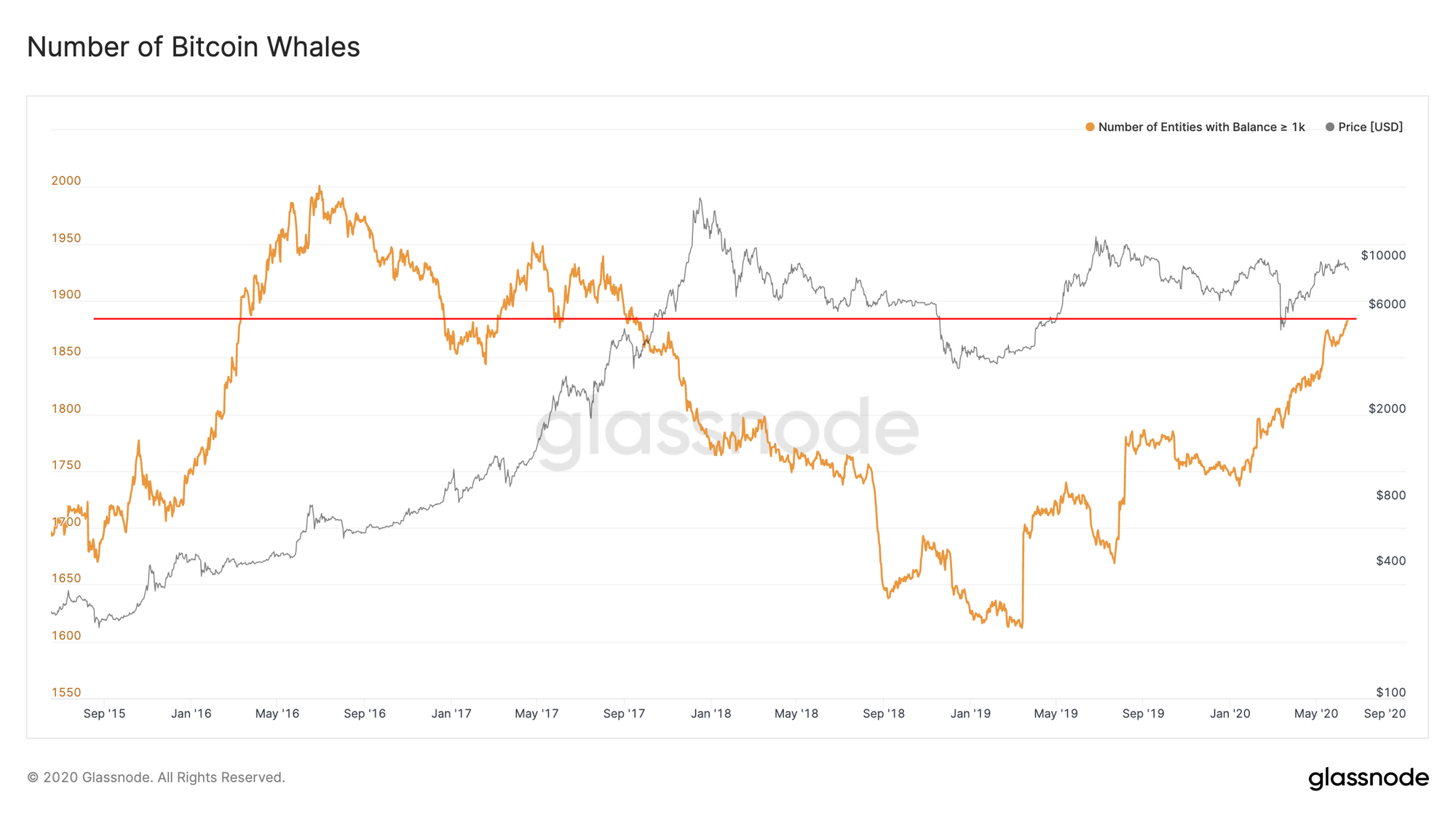 The last time this figure was so high was in September 2017, just as BTC was on its rapid ascent to $20k. Perhaps more interestingly, the first time we saw this many whales was in March 2016, when bitcoin was still under $420.
The price of BTC is now more than 20x higher than it was when we first saw this many whales, implying that more wealth is being held by whales. However, the average balance held by each whale has decreased during this period, such that whales actually hold less BTC now than in 2016, and less wealth (in USD terms) than in 2017.
Read our in-depth analysis of BTC whales here: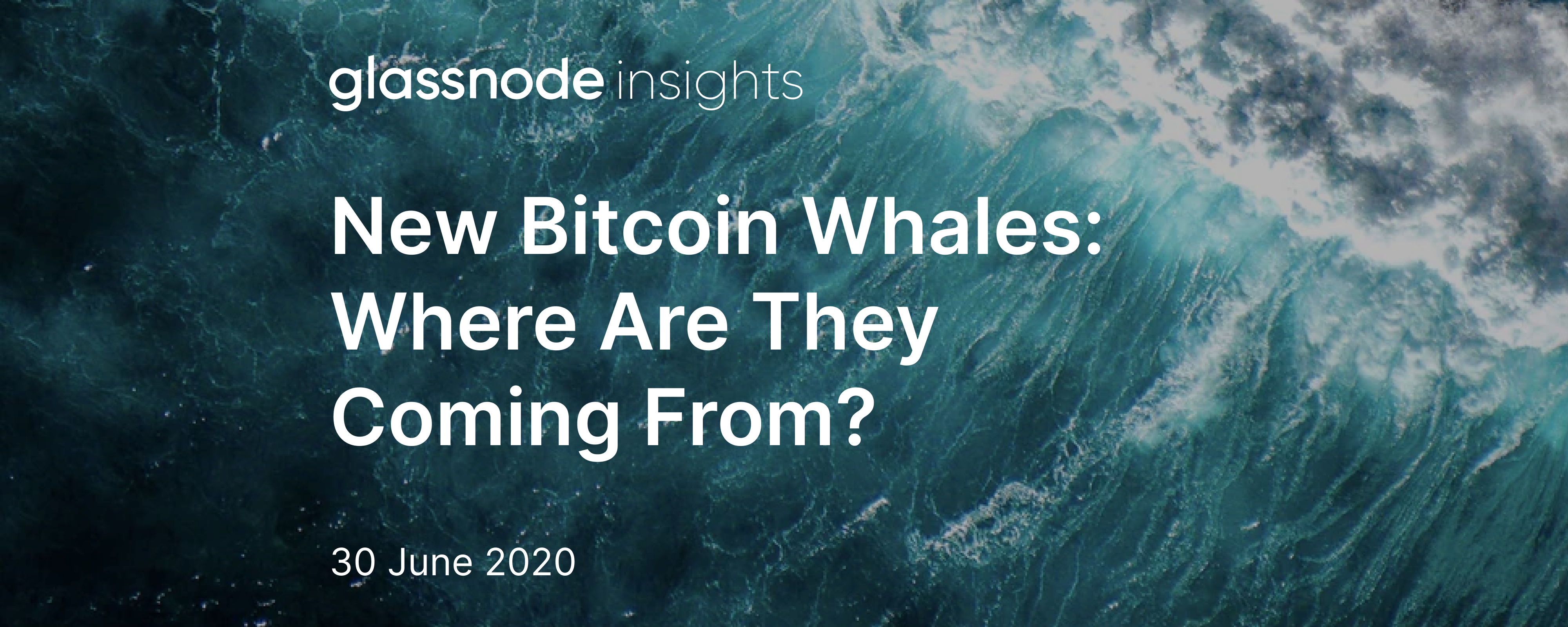 ---
Product Updates
Metrics and Assets
Features
Changelog - We have launched a changelog for Glassnode Studio, so you can now see our new features, improvements, and bug fixes as we release them.
---