The Week On-Chain (Week 34, 2020)
After touching $12k yet again, BTC has dropped back down into the mid-11000s. Altcoins are also losing market cap as the boom of the past few weeks slows down.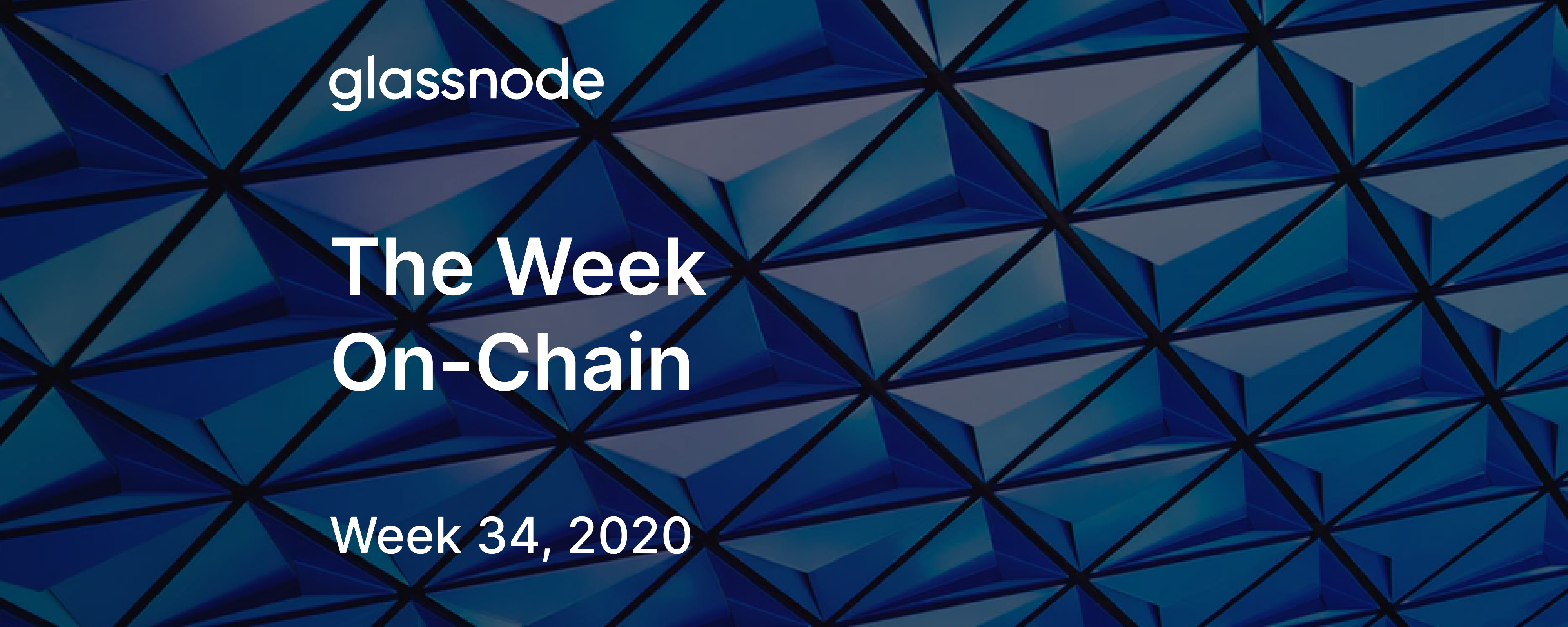 ---
Bitcoin Market Health
After starting the week at $11,850, bitcoin ended Week 34 down slightly, at $11,680. Despite surpassing $12k early in the week, BTC did not manage to maintain support at this level, dropping down to stabilize in the mid-11,000s for the remainder of the week.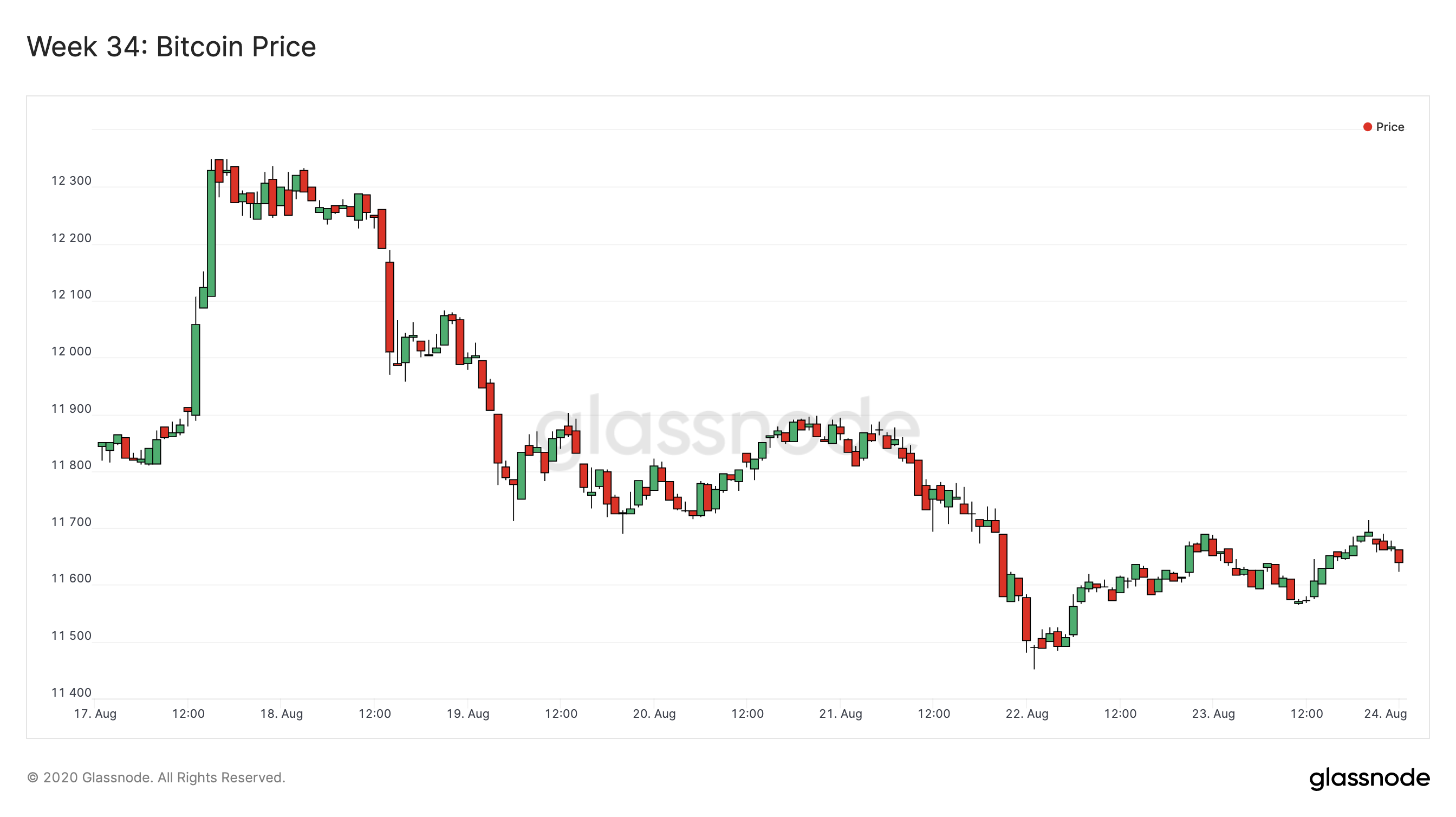 Bitcoin on-chain fundamentals decreased slightly during Week 34. GNI lost 6 points, dropping from 71 to a current level of 65 points. This was due mostly to a decrease in the Sentiment subindex, while Network Health and Liquidity also saw small decreases.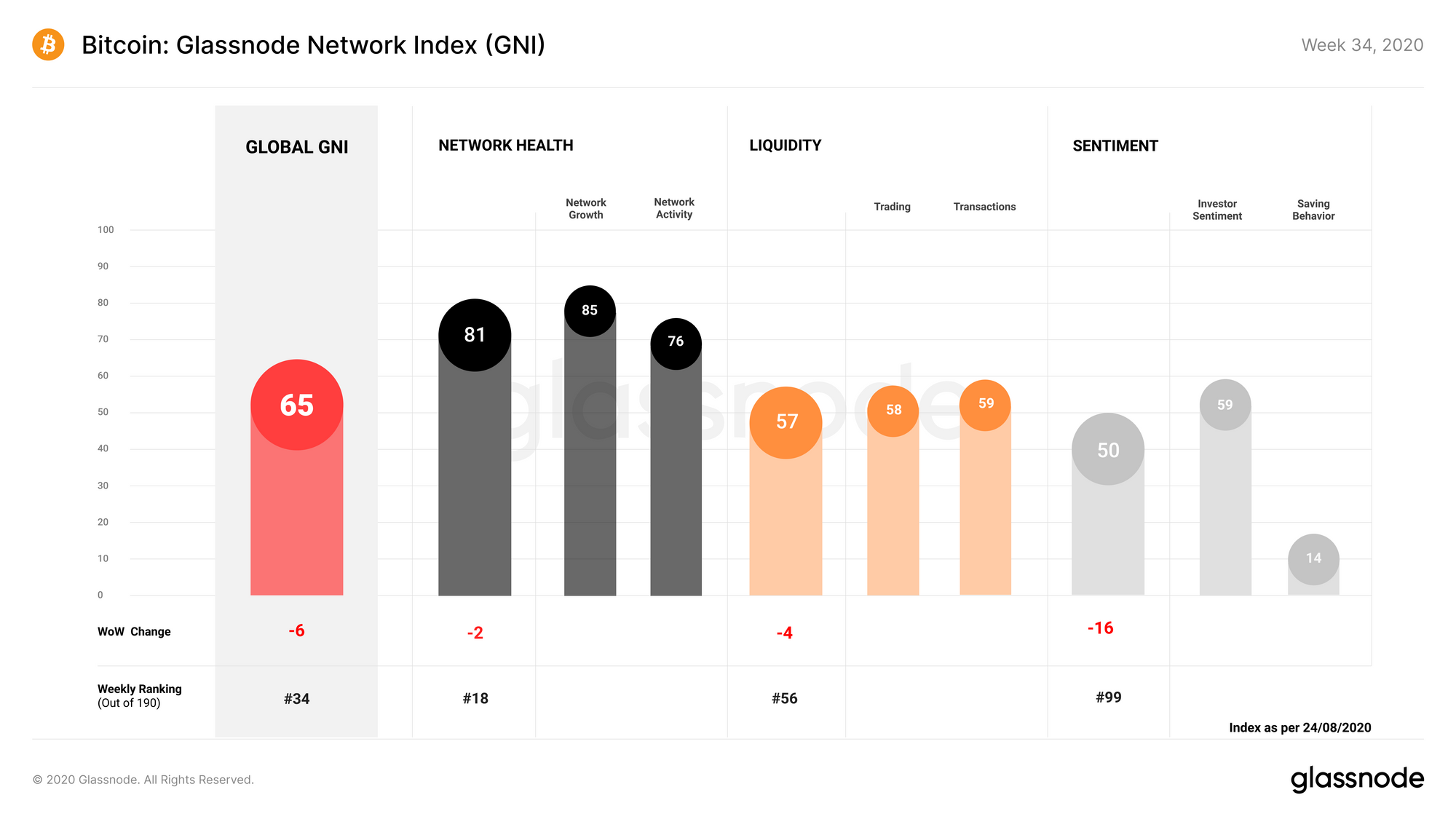 Network Health dropped by 2 points over Week 34, but nonetheless retains a high score of 81 points. A small decrease in network activity, as evidenced by a drop in overall transaction rate on the Bitcoin blockchain, caused this minor decline.
Liquidity lost 4 points over the week, taking it down to 57 points, with minor losses occurring under both the trading liquidity and transaction liquidity subcategories, partially as a result of a continuing decline in BTC exchange balances.
Sentiment saw a large 16 point decrease as a result of lower saving behavior and investor sentiment. Much of this drop was caused by a decrease in the amount of BTC being accumulated by hodlers, but this figure remains positive, indicating continued optimistic sentiment.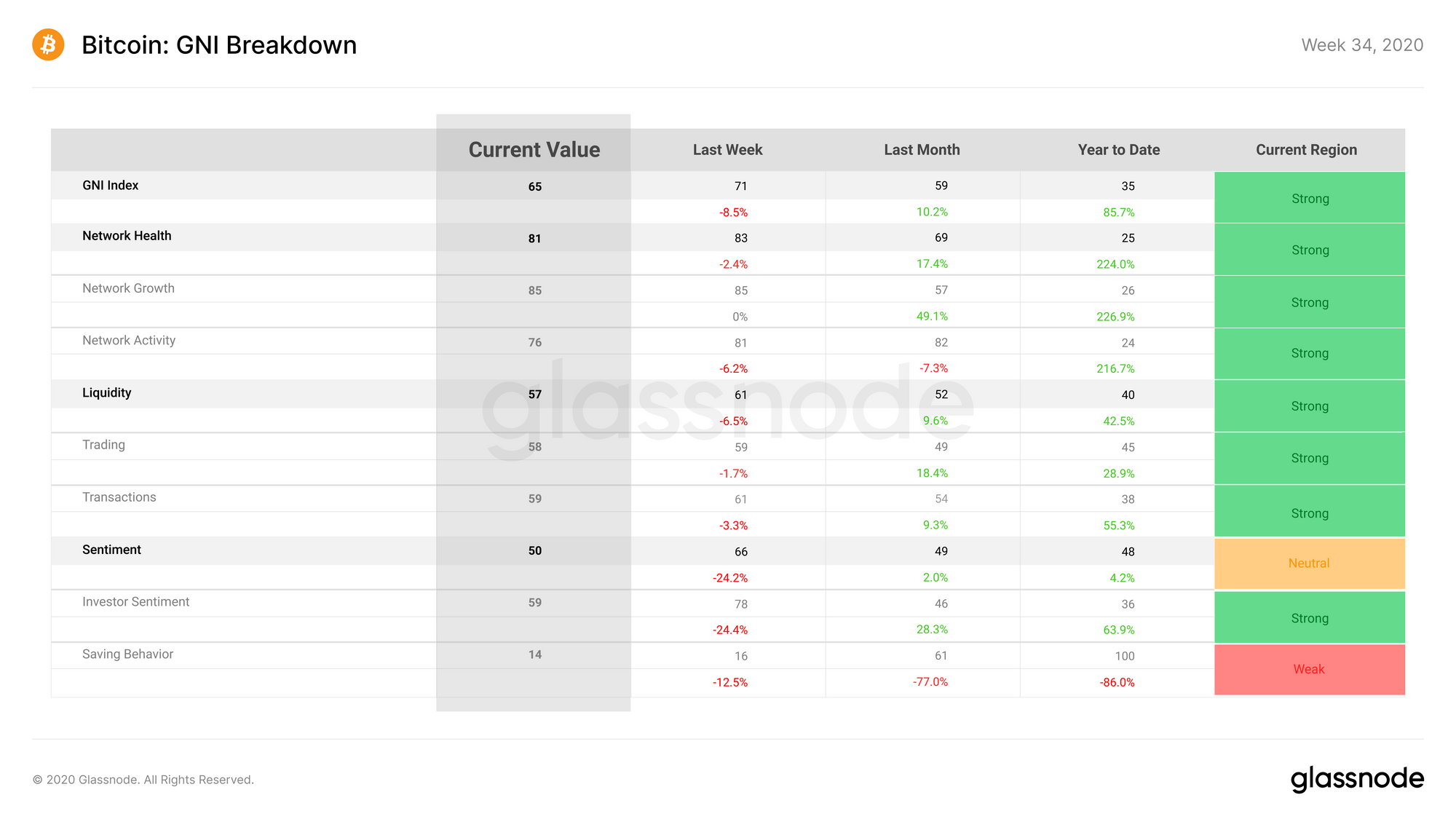 ---
Glassnode Compass
For the 13th week in a row, the BTC compass remains in Regime 1, indicating continued bullish sentiment despite its failure to break out above $12k.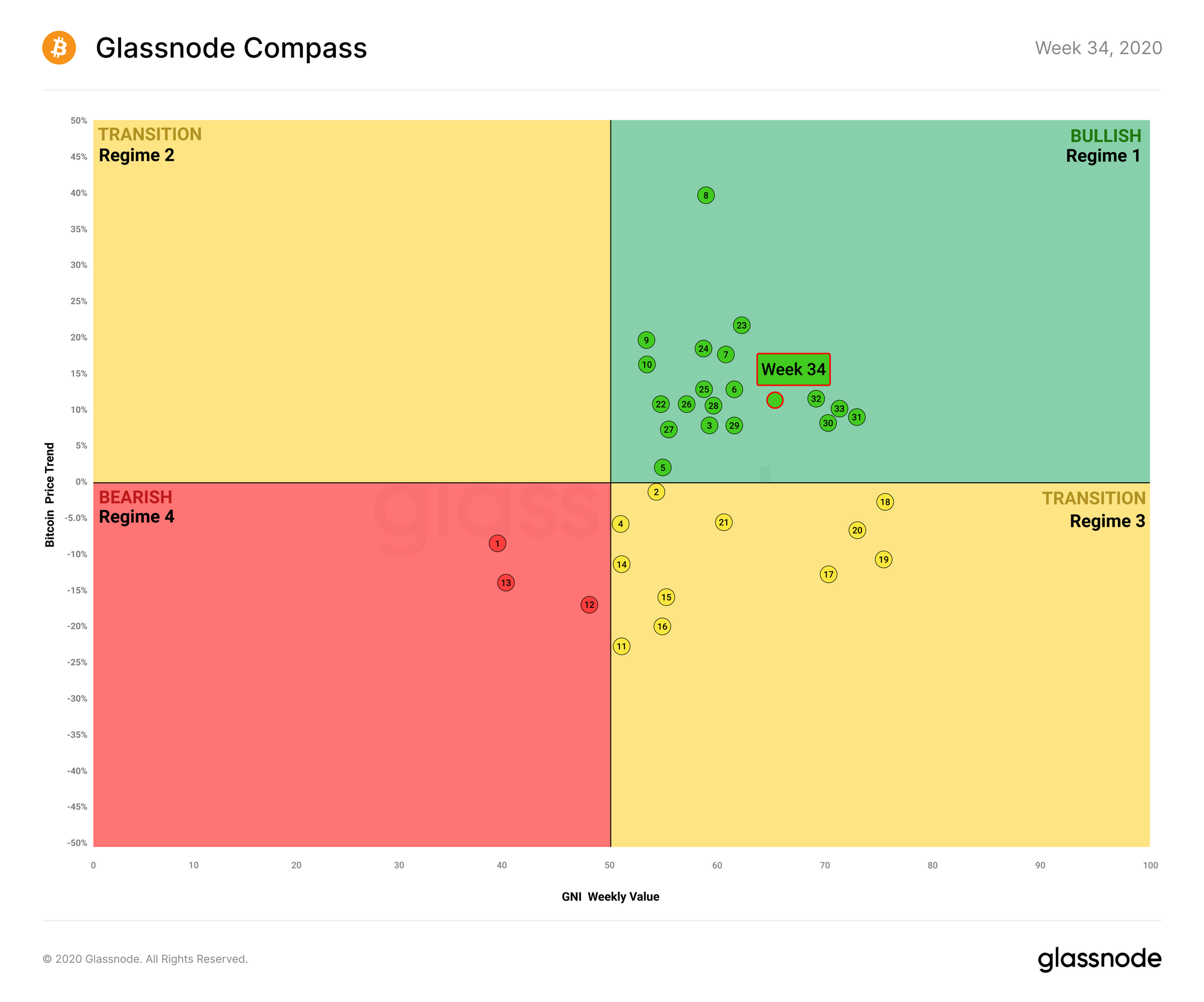 BTC has performed well over the past few weeks, maintaining its position above $10k after testing this price level several times earlier in the year. Meanwhile, it hasn't dropped below $11k since the price started climbing in late July.
Despite these gains, it has continued to struggle to surpass the new psychological barrier of $12k. However, ongoing bullish sentiment as evidenced by on-chain data suggests that many investors would continue to support a price above this level.
---
Altcoin Digest
Performance against BTC
The top altcoins all lost value against BTC during Week 34. While LTC mostly remained on par with bitcoin, LINK fell almost 20% against BTC, after having gained more than 32% the previous week.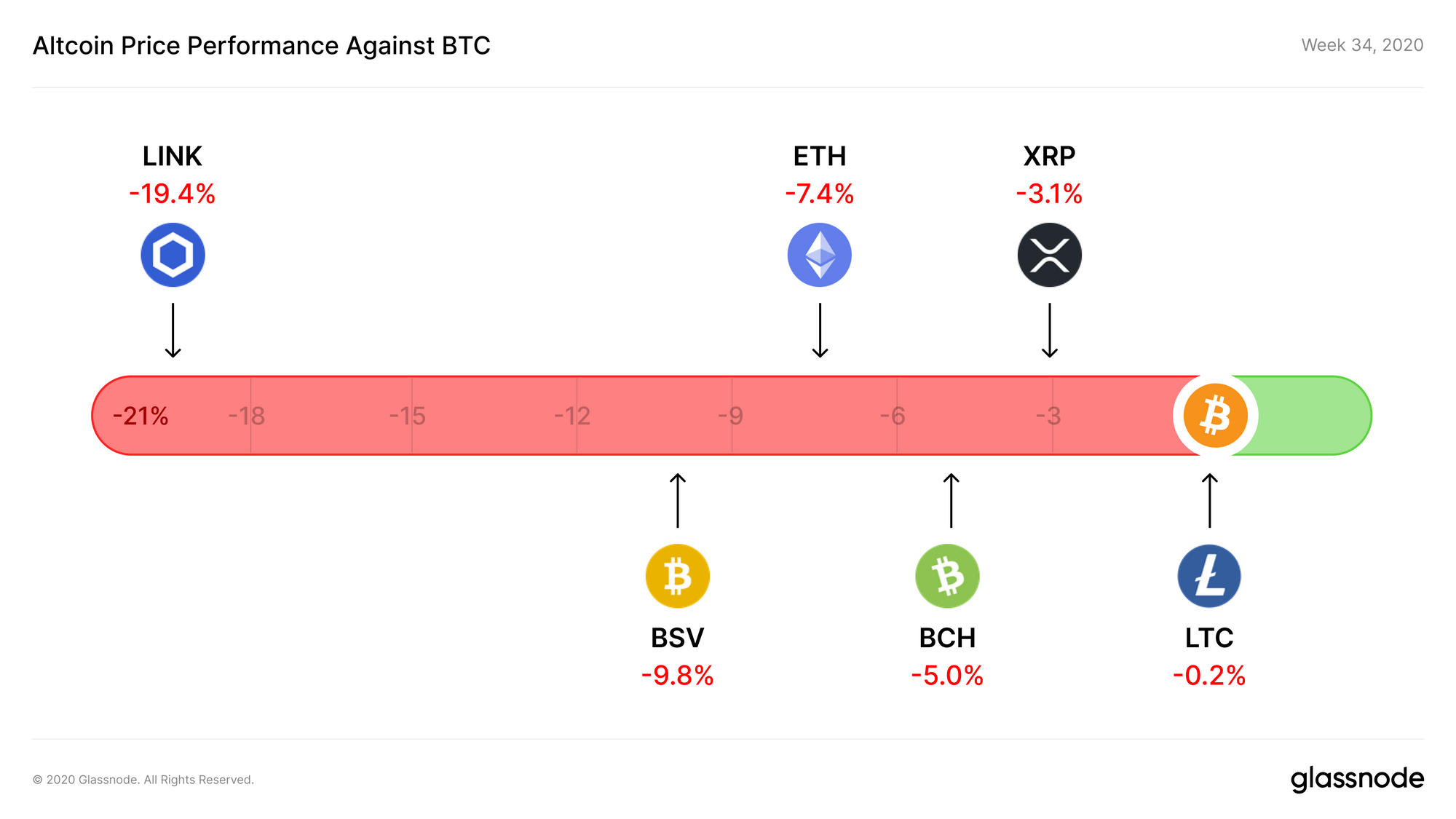 Performance against USD
Meanwhile, the top altcoins and BTC all lost value against USD over the past week. The worst performer in the top 10 was LINK, which lost 20.5% of its value after gaining 33.4% the previous week.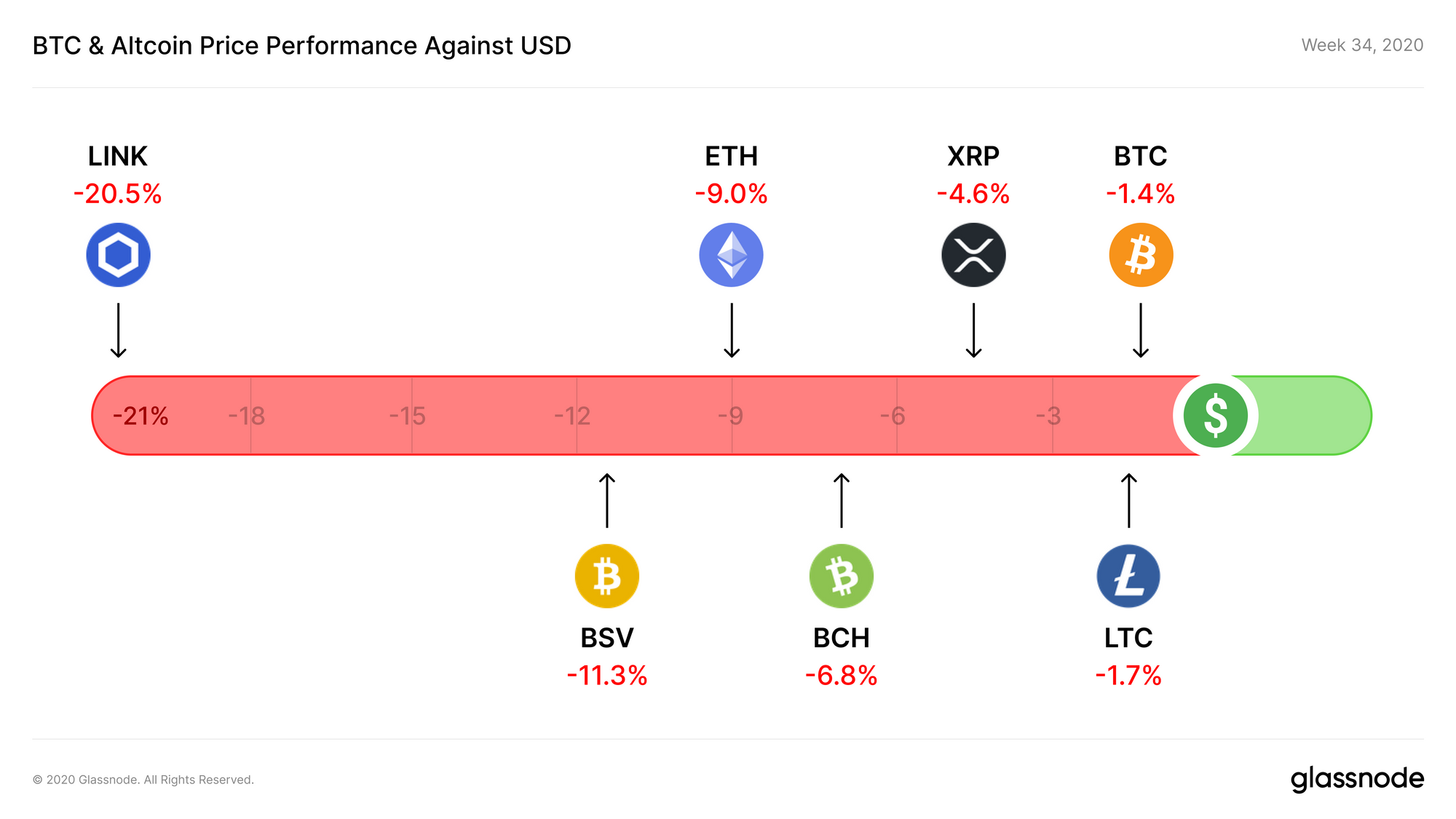 Which altcoins would you like to see us cover in future editions of The Week On-Chain? Let us know on Twitter, or enter our latest survey competition to have your say.
---
Ethereum Gas Prices Returning to Normal Trajectory
After spiking amongst the DeFi hype of the past several weeks, gas prices on Ethereum are returning to previous levels.
While still far higher than historical levels, the cost of gas now appears to be back on its gradual linear upward trajectory, rather than growing exponentially as it did earlier this month.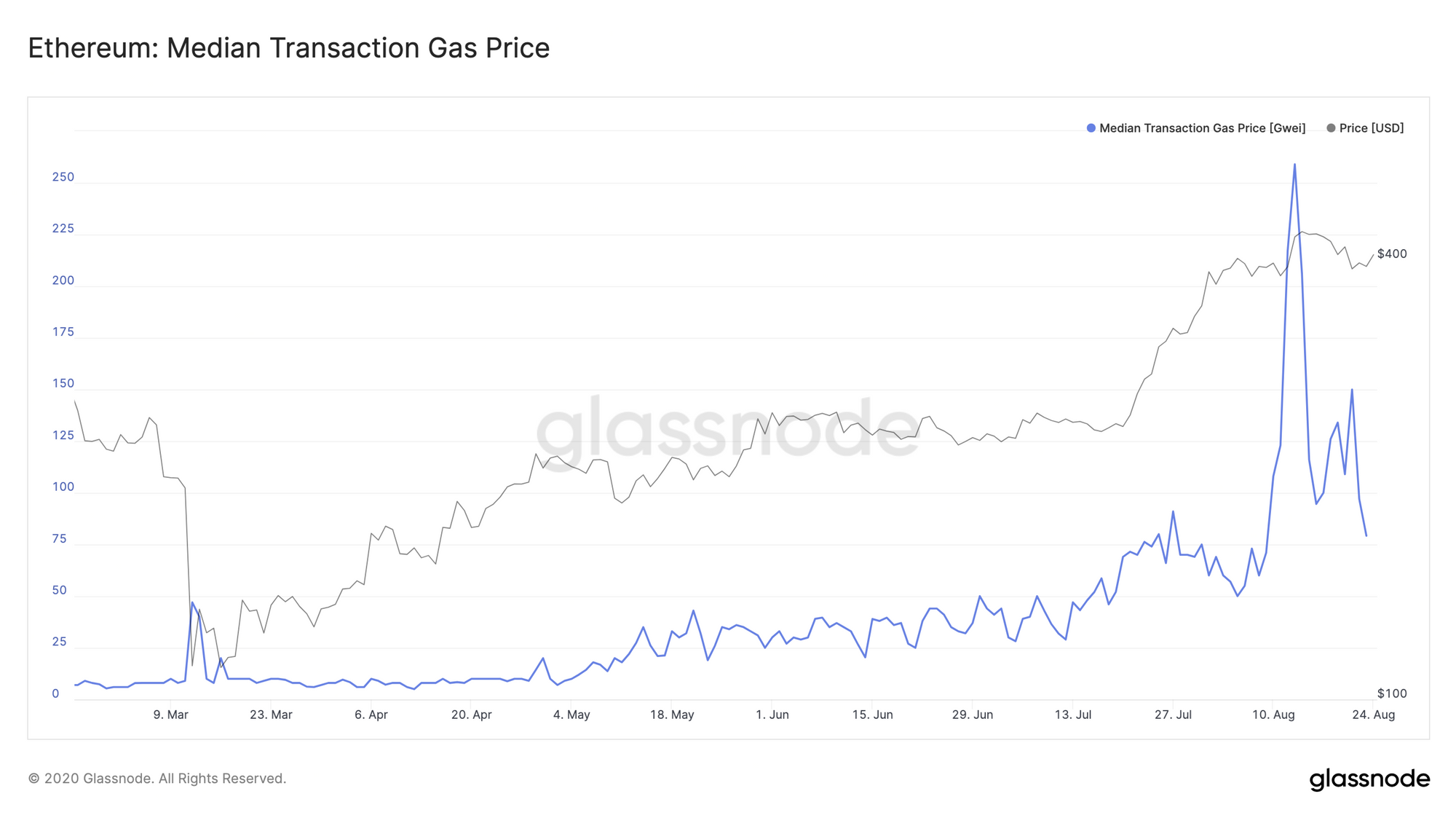 Overall though, the recent upward trend of the cost of gas still threatens to restrict Ethereum usage to higher net worth individuals, who stand to make profits that outstrip the gas cost of their trades. Gone are the days of paying a few cents for an Ethereum transaction - at least until scaling is improved or the DeFi movement dies down.
If you're wondering what caused the large spike in the chart above, check out our full analysis: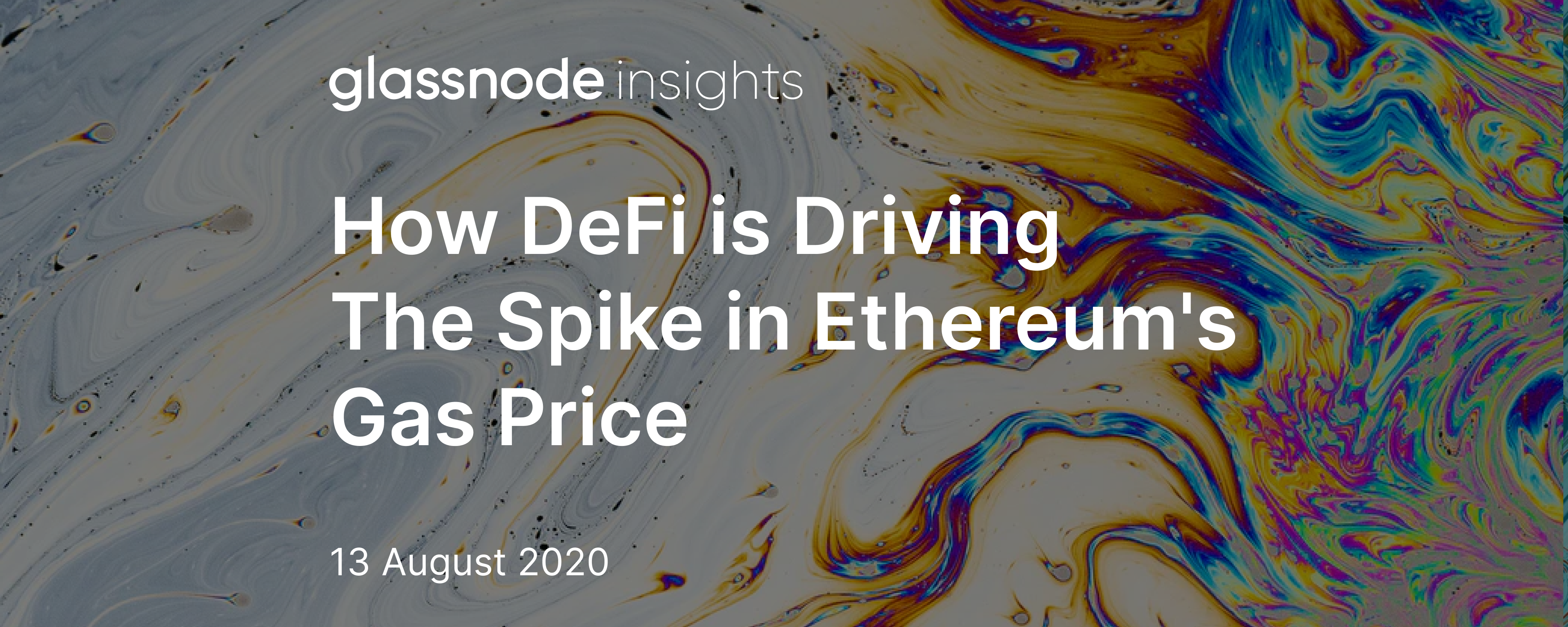 ---
Competition
Win a free Advanced subscription to Glassnode Studio for a year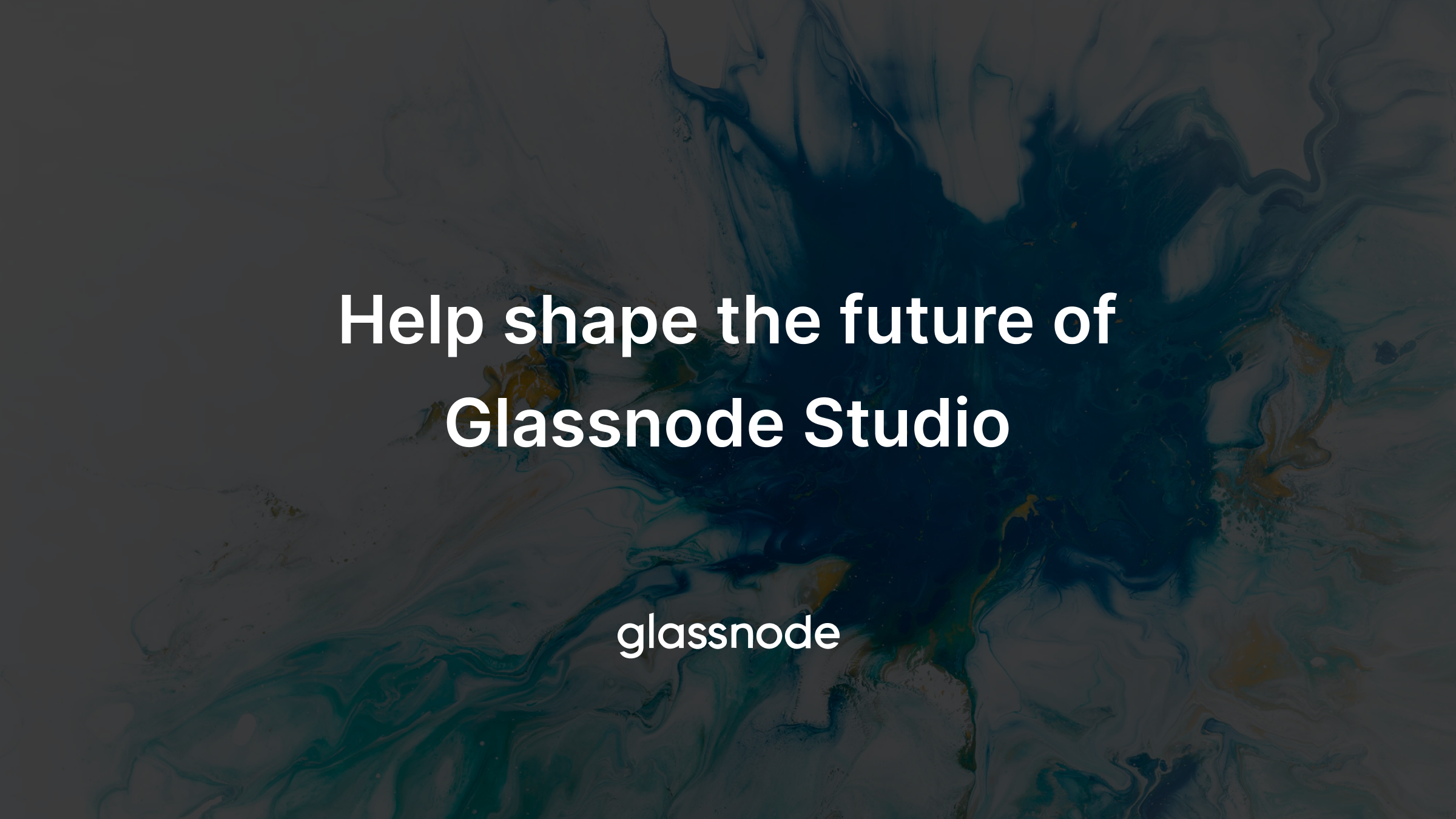 We want to make Glassnode Studio as useful and feature-rich as possible for our users. To that end, we have created a short survey to get your feedback.
Complete the survey and be in to win a free Advanced subscription to Glassnode Studio for a year. The winner will be informed via email on 13 September.
---
Product Updates
Metrics and Assets
Address Supply Distribution (BTC, ETH) - The relative distribution of the circulating supply held by addresses with specific balance bands.
Features
Moving Median - Added a moving median function alongside moving average.
Favorites - Users with a Glassnode Studio account can now save their favorite metrics for faster navigation.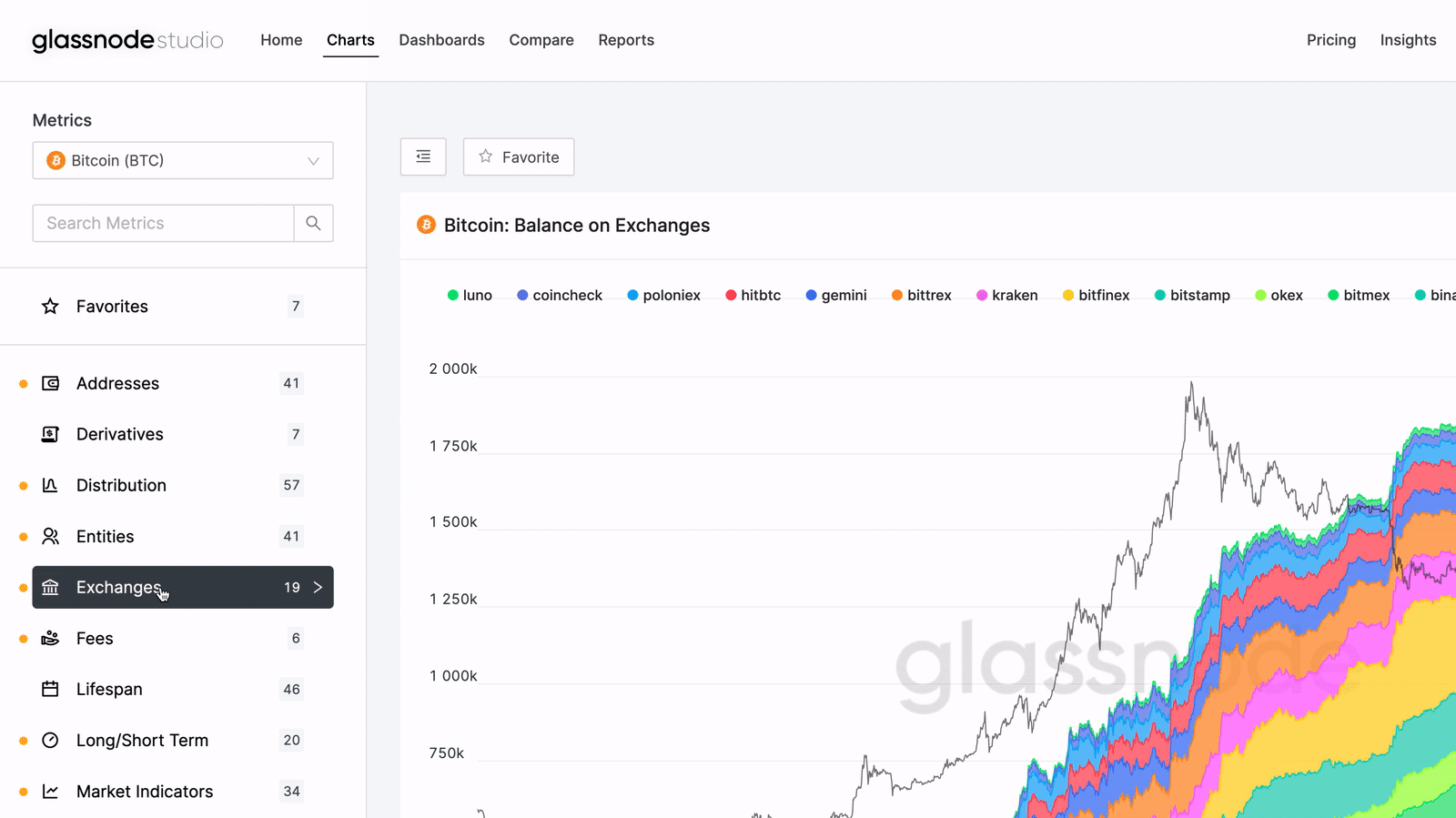 ---