The Week Onchain (Week 47, 2021)
As Bitcoin's price breaks down from ATHs this week, we analyze the mechanics behind the drawdown, and its impact on the macro trend moving forwards.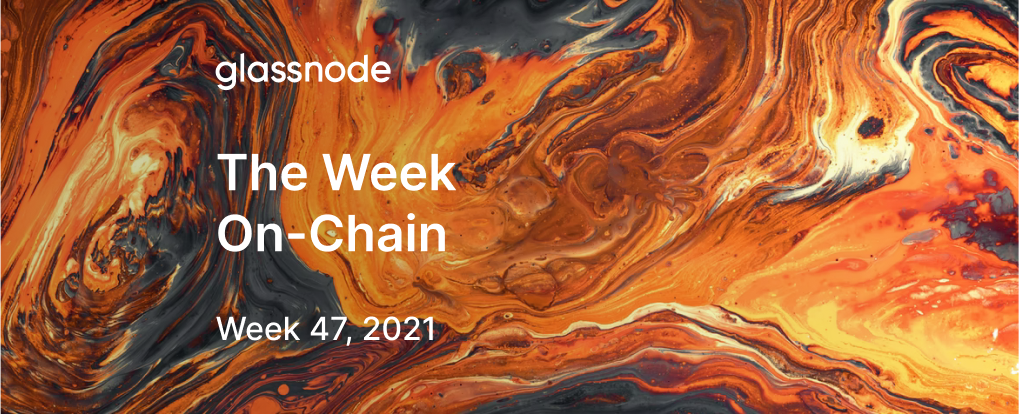 The Bitcoin price tumbled this week from a high of $66,281, to a low of $55,705, rattling a previously quiet and bullish run in price action. While price stays pinned below new highs and sentiment remains scattered, Bitcoin's stakeholders are actively adjusting to new market information.
This has shown up as a recent shifting of coin distribution amongst holders, which will likely impact the market's short-term response. This weeks newsletter will assess the balance in both the macro and micro changes in on-chain sentiment and coin holdings following this week's price volatility. Our analysis will address:
The sharp move lower in price, the aftermath of overhead / unprofitable supply associated with it, and holders' spending behavior in response to volatility.
The "big picture" market trends in play, which will aim to provide context on where things stand and considerations moving forward.
Short term holders (STH), their active role in the market this week, and in aggregate.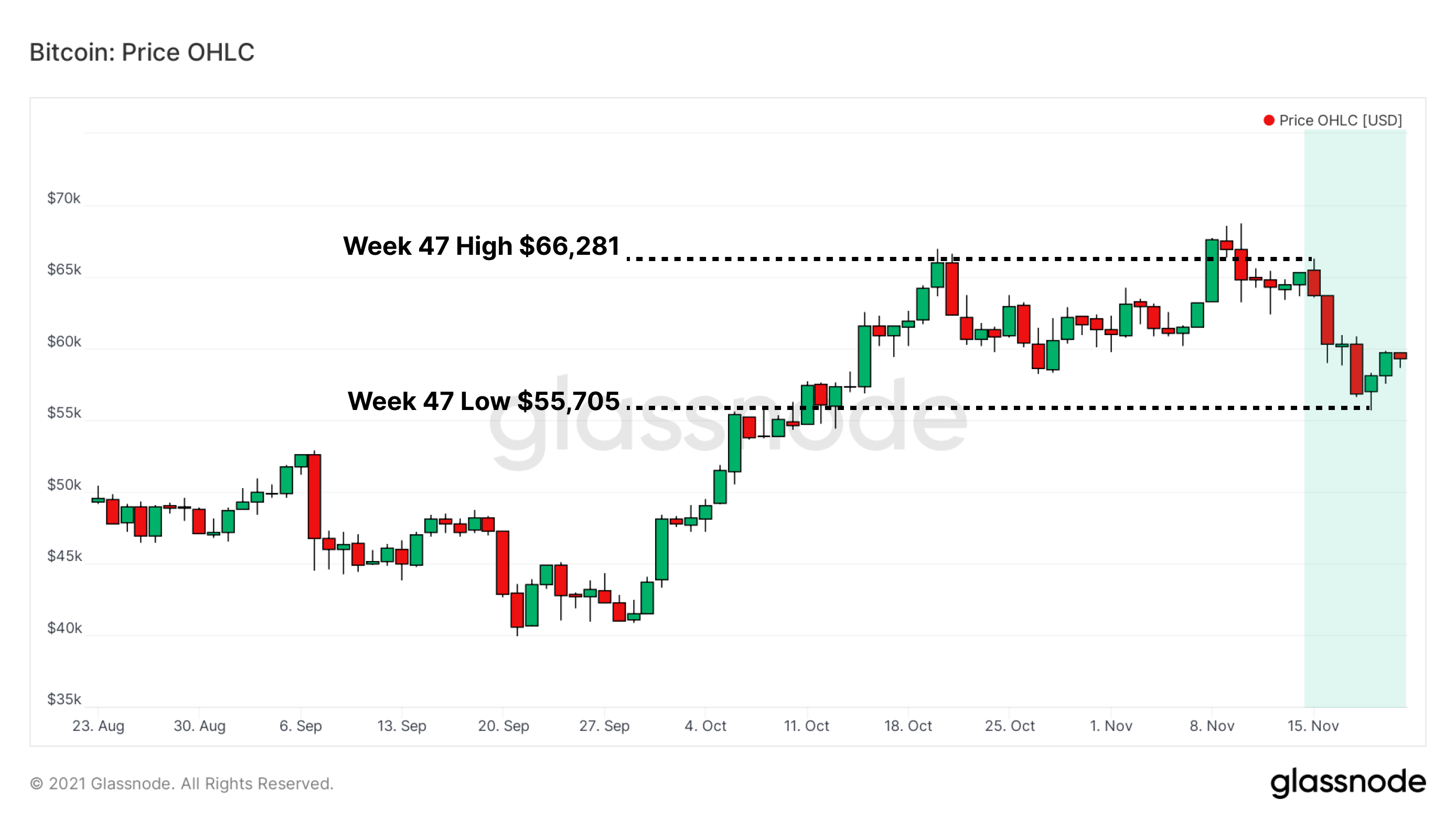 ---
The Week On-chain Newsletter now has a