The Week Onchain (Week 51, 2021)
Bitcoin investors are increasingly underwater, with 1-in-4 coins held at an unrealized loss. We analyse this top heavy market and what it means for sentiment moving forward.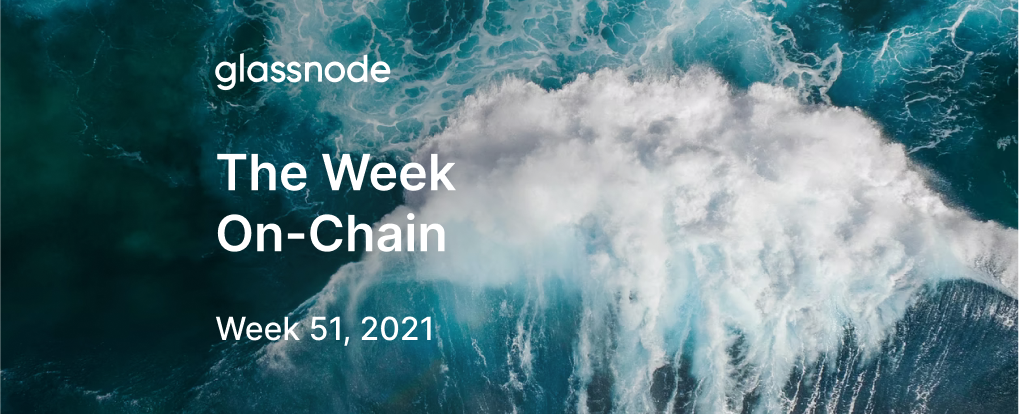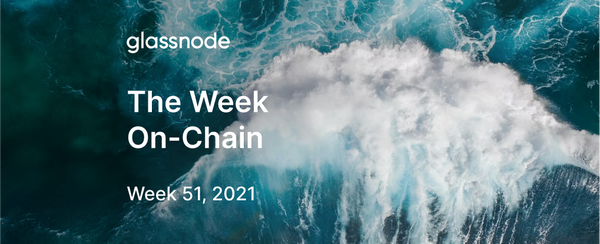 Bitcoin endured a second consecutive week of price ranging, following the sharp drawdown in early December. After opening at $50,093, price saw a high of $50,186 and a low of $45,671, a compressed range that spanned only $4,515 ,with BTC closing out the week down -6.1%.
Many eyes were on the Federal Reserve's comments following the Federal Open Market Committee meeting on Wednesday, and broader markets generally traded in consolidation throughout the week. In this edition, we will explore how Bitcoin investors are currently positioning themselves in the following areas:
An observable slow down of both loss realization and profit taking,
An assessment of which supply cohorts are transacting on-chain right now,
A continuing trend of steadfast accumulation behavior by stronger hands.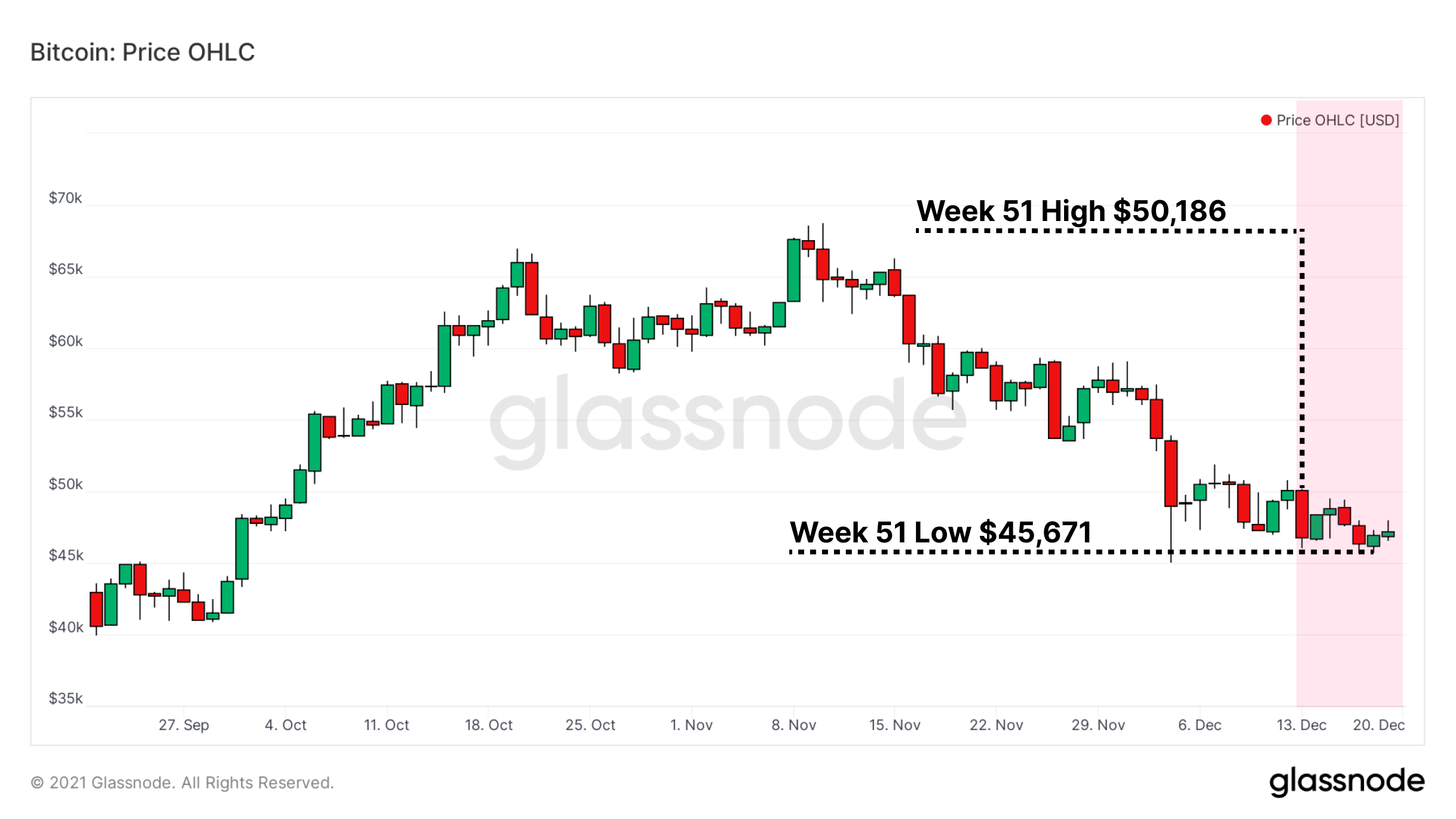 ---
The Week On-chain Newsletter now has a