Retail Interest in Bitcoin: Addresses with ≥ 0.1 BTC Reach All-Time High
The number of Bitcoin addresses with at least 0.1 BTC has reached an all-time high as retail interest grows.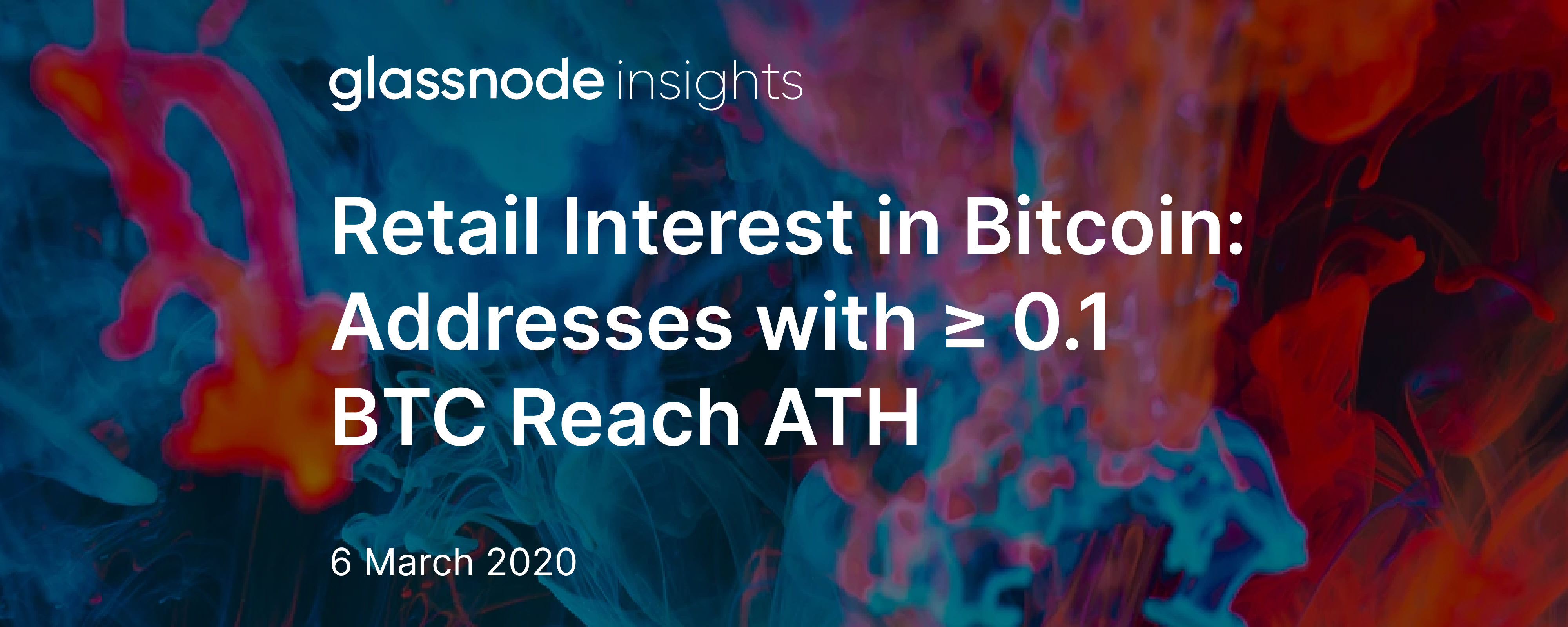 ---
Bitcoin Adoption on the Rise
2,973,761 unique Bitcoin addresses now hold at least 0.1 BTC. Having experienced large spikes in early 2016 and again in late 2017, the recent increase in this metric sets an optimistic tone for bitcoin adoption, especially by retail investors.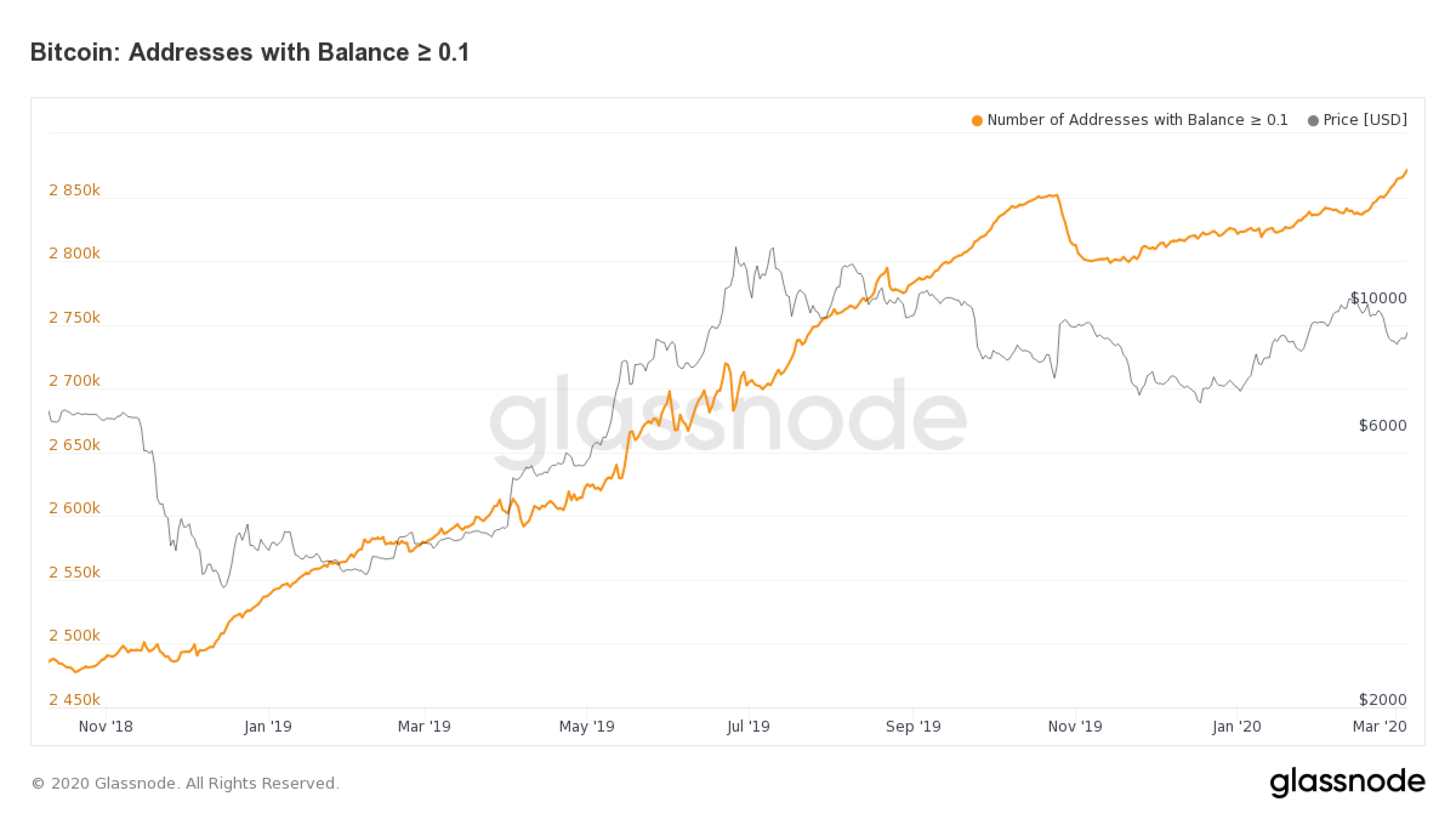 Since mid-February, the growth rate of this metric has increased, moving more sharply upwards. This coincides with the number of addresses with >1 BTC experiencing increased growth over the past month, suggesting more widespread awareness and adoption.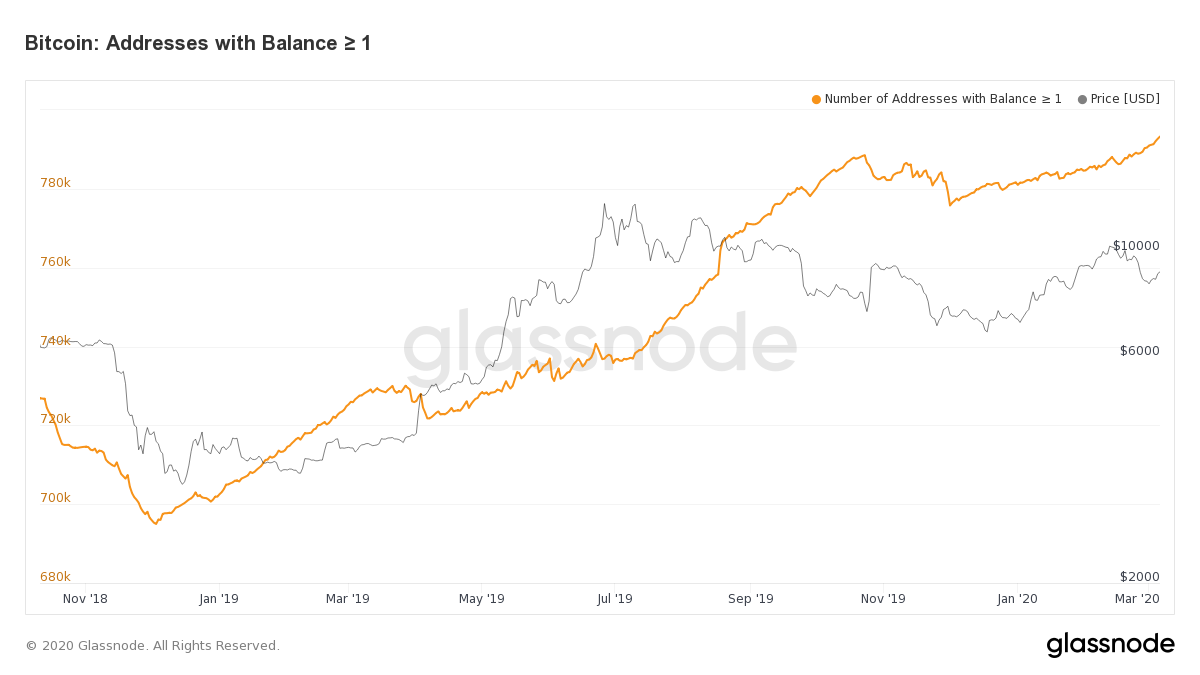 Network Activity Increasing in 2020
At the same time, the number of new entities and active entities in the Bitcoin network have been on a general upward trajectory since January, reaching levels of activity not seen since the lead-up to the $12k price spike June/July last year.

Historically, these types of metrics have increased when retail interest is on the rise. When combined with signs of high confidence from long-term HODLers, this suggests favourable conditions for bitcoin's value.
---

Disclaimer: This report does not provide any investment advice. All data is provided for information purposes only. No investment decision shall be based on the information provided here and you are solely responsible for your own investment decisions.