The Week On-Chain (8 Apr 2020 - 15 Apr 2020)
Amidst decreased confidence in traditional financial markets, Bitcoin approaches the "optimism" zone as it tests the $7k mark.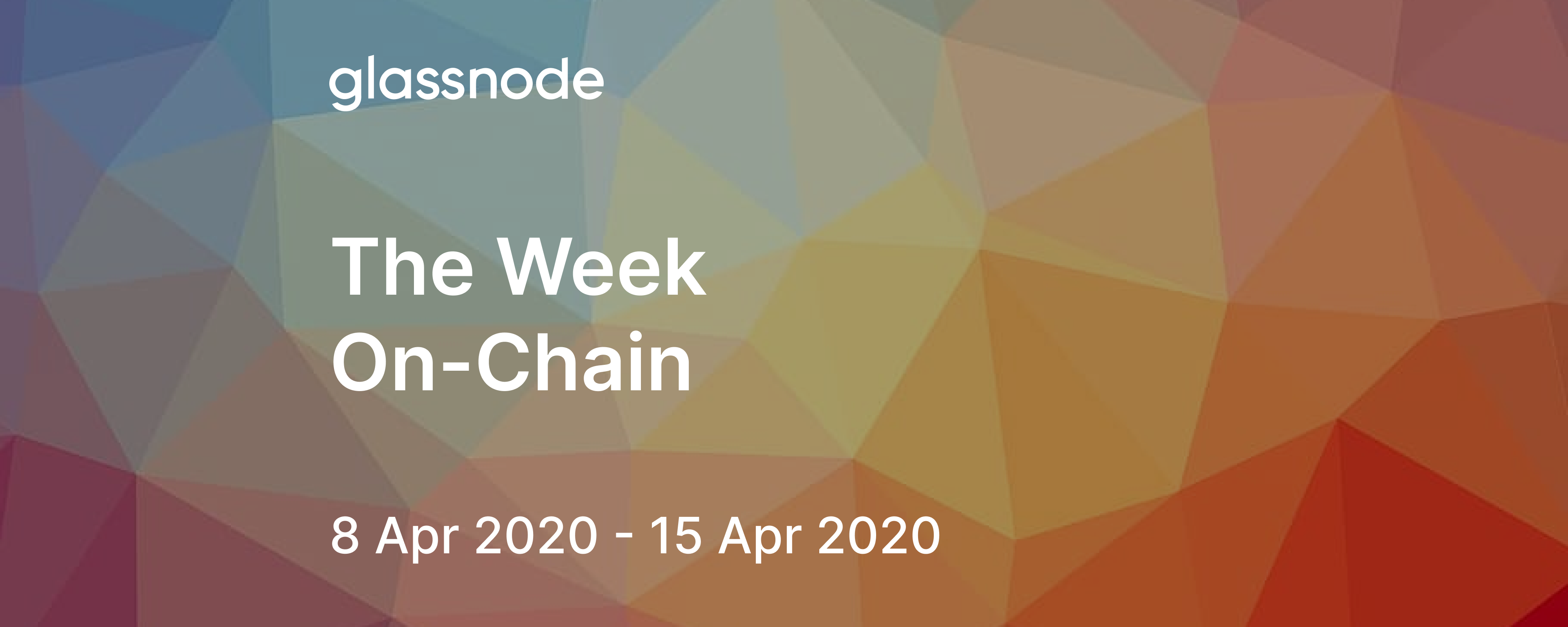 ---
Bitcoin Market Health
After spending most of the week between $6600 and $7000, BTC is finally testing the $7k mark again. Over the past month, bitcoin has experienced a gradual but notably upward-trending incline from below $5k.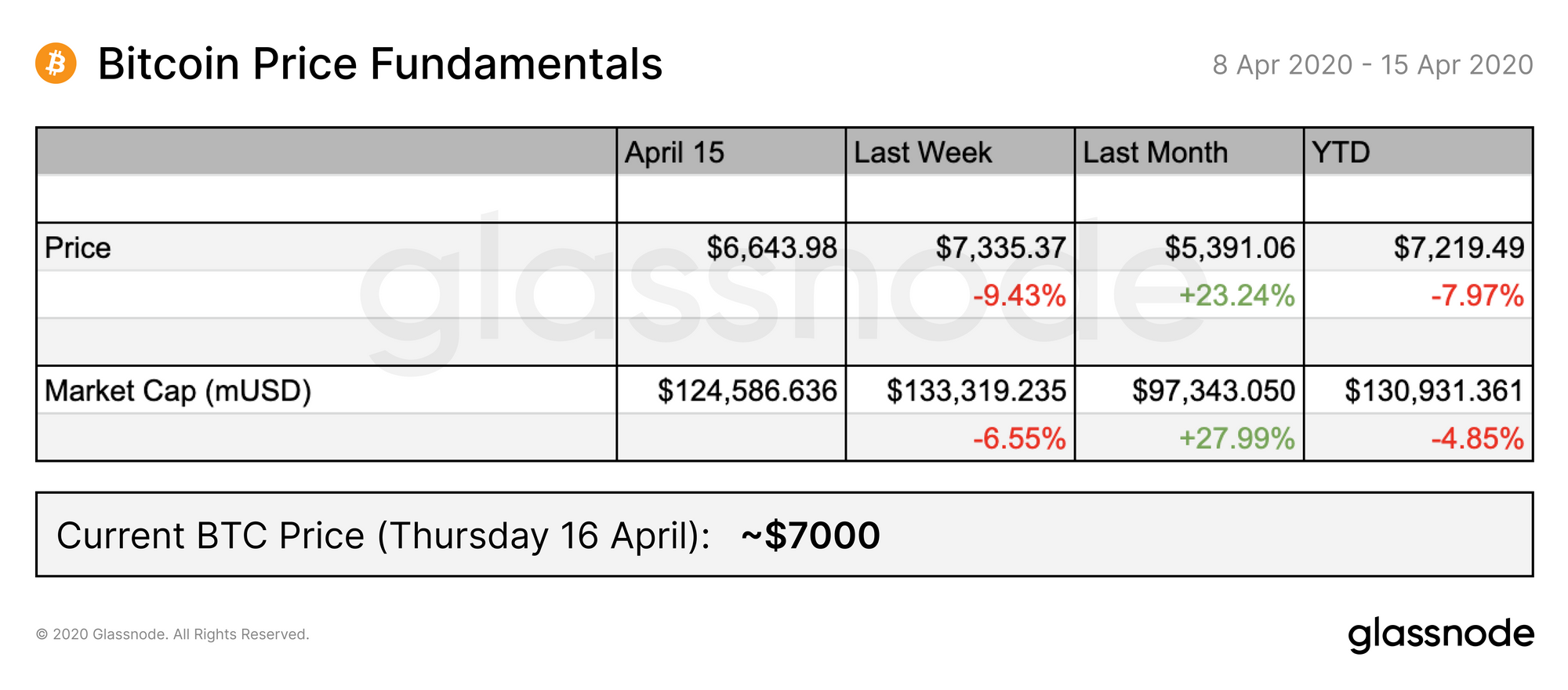 On-chain fundamentals show a marked decrease in on-chain volume this week, following the downward trend seen in the aftermath of the crash as investors' panic subsides.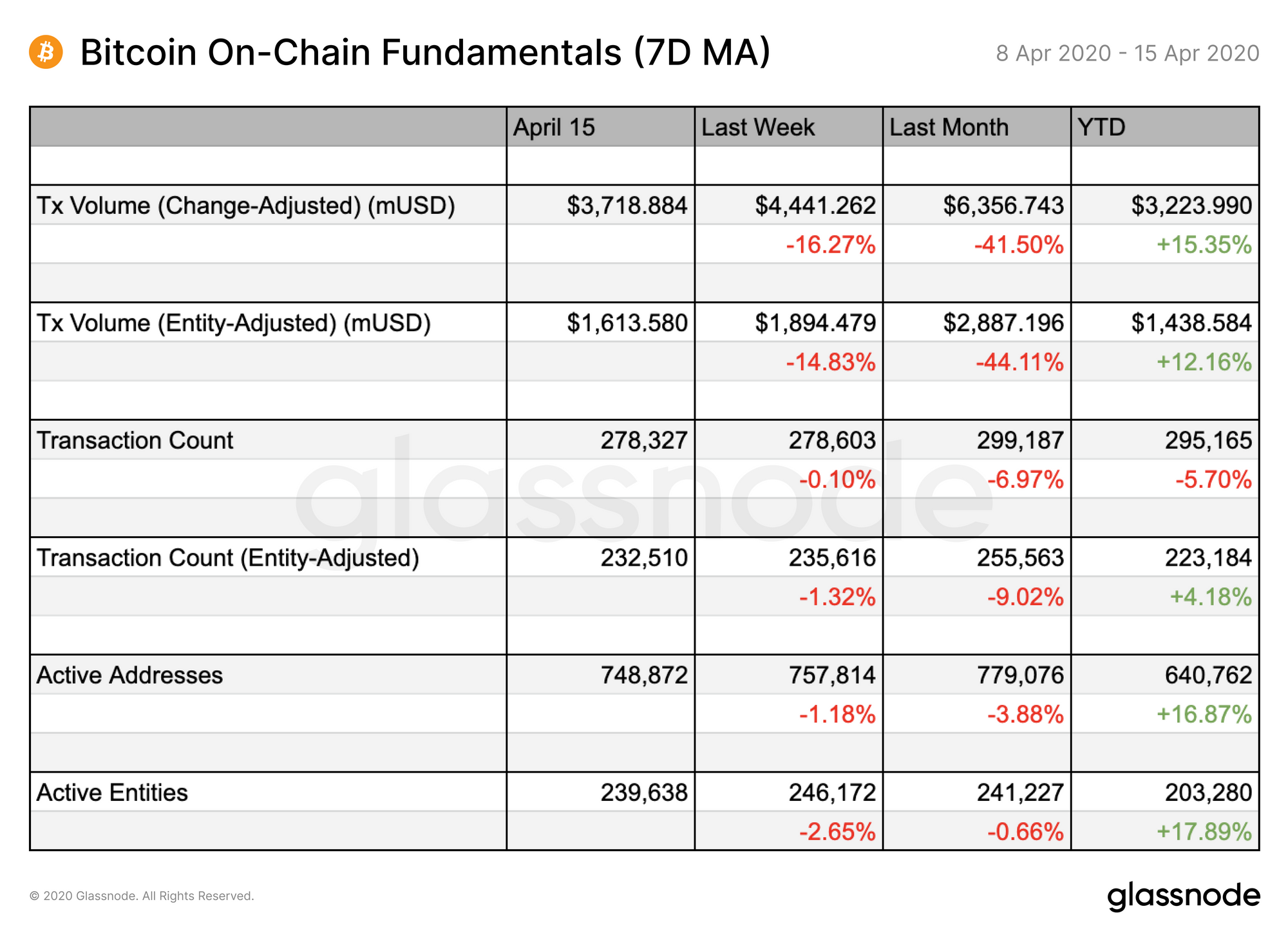 Currently, around 16% of on-chain activity represents flows in and out of exchanges, with outflow still outpacing inflow, resulting in even lower balances of BTC on exchanges as investors double down on hodling before the upcoming halving.
---
NUPL is Approaching the "Optimism" Zone as BTC Tests $7k
Bitcoin's Net Unrealized Profit/Loss (NUPL) is approaching the "optimism" zone as BTC tests the $7k mark. A breakout into this zone usually signifies increased investor confidence and leads to further price gains.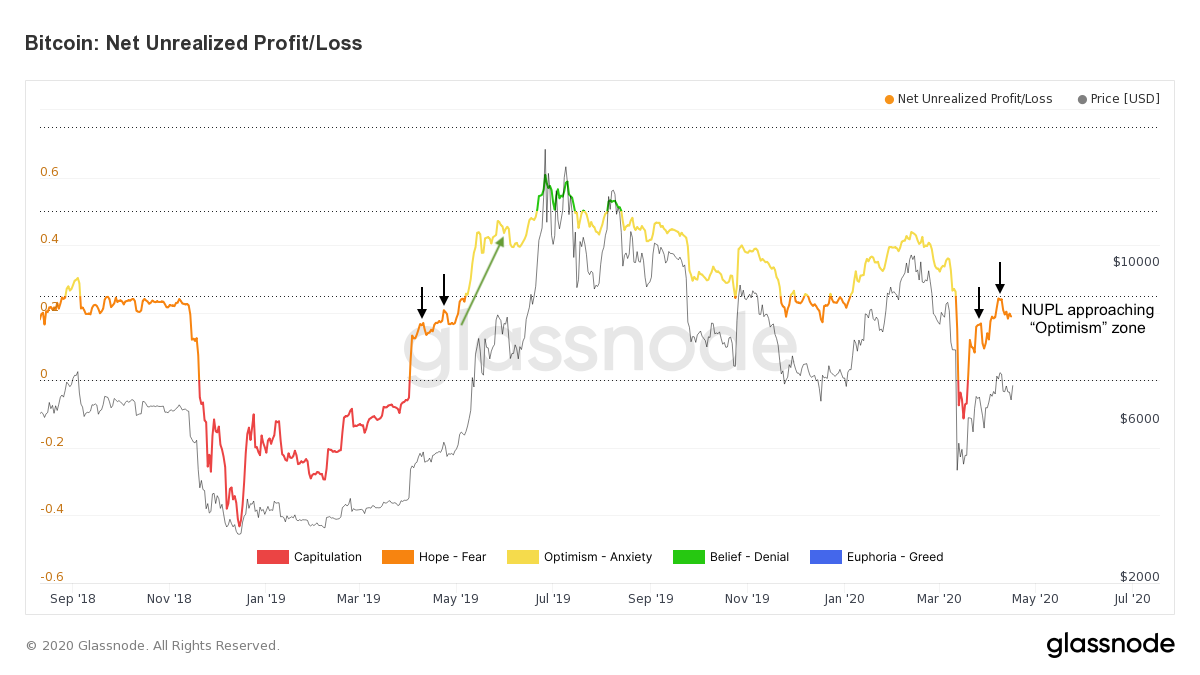 We saw a similar pattern in April 2019; NUPL saw several small peaks within the "hope" zone as it rose up into the yellow "optimism" zone.
If this trend repeats itself, we could see BTC overcoming the $7k mark and increasing further in price, especially if investors continue to seek it out as a safe haven during the economic crisis.
---
Community Insight
Content and insights derived from Glassnode data by our community
Using Glassnode's STH-NUPL metric, @bitcoinist is predicting a "full-blown bull run" as short-term investors see profits from the recent price rebound.
While this is an extremely optimistic view, the overarching trend does show STH-NUPL (Short-Term Holder NUPL) approaching the "hope" zone, which may trigger more bullish sentiment.
Stay updated on STH-NUPL to keep watching this trend, and remember to send us your own content using Glassnode data to be featured in our next weekly update.
---

Disclaimer: This report does not provide any investment advice. All data is provided for information purposes only. No investment decision shall be based on the information provided here and you are solely responsible for your own investment decisions.