Safe Haven: Bitcoin Sees Influx of Retail Interest
Bitcoin and other cryptocurrencies are experiencing a rise in popularity as investors seek a safe haven in anticipation of the looming economic crisis.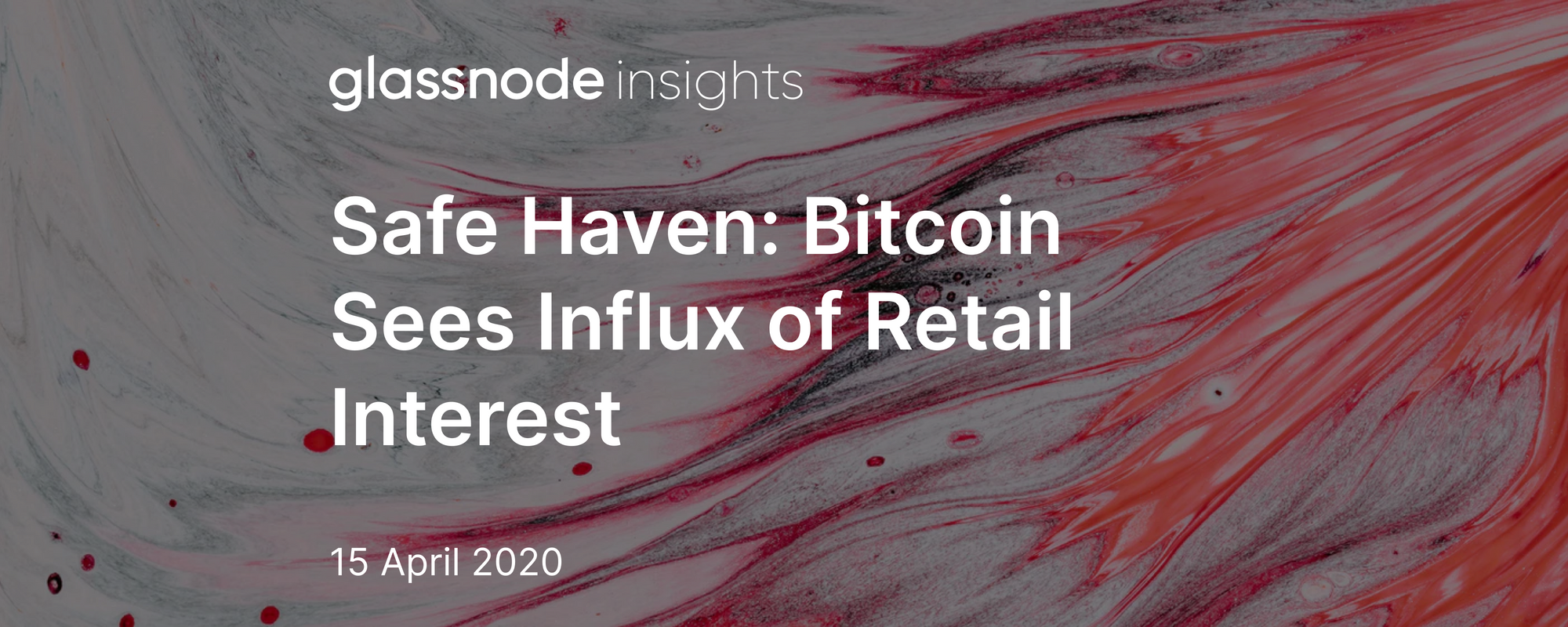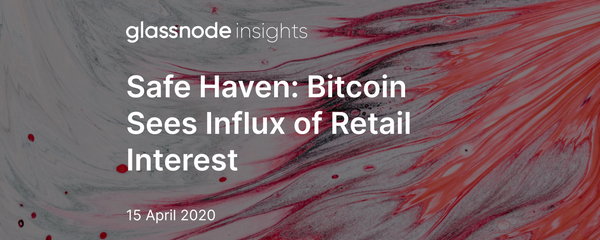 ---
Bitcoin Experiencing Influx of New Users
As global markets are plagued with ever more uncertainty and doubt, retail interest in BTC is increasing.
Since the world started going into lockdown, crypto exchanges have seen a massive increase in new user signups. According to Decrypt, Kraken, OKex, Bitfinex, Paxful, and Luno have all seen an influx of new users since the start of the lockdown. For example, "Kraken recorded an 83% rise in signups, and a further 300% increase in intermediate verifications—those who went through the KYC process to be able to deposit fiat money instantly."
Not only are exchange accounts growing particularly rapidly, but new user activity on the Bitcoin network has also accelerated, with net growth of entities almost tripling over the past month, rising from 6000 to over 17,000 new entities per day.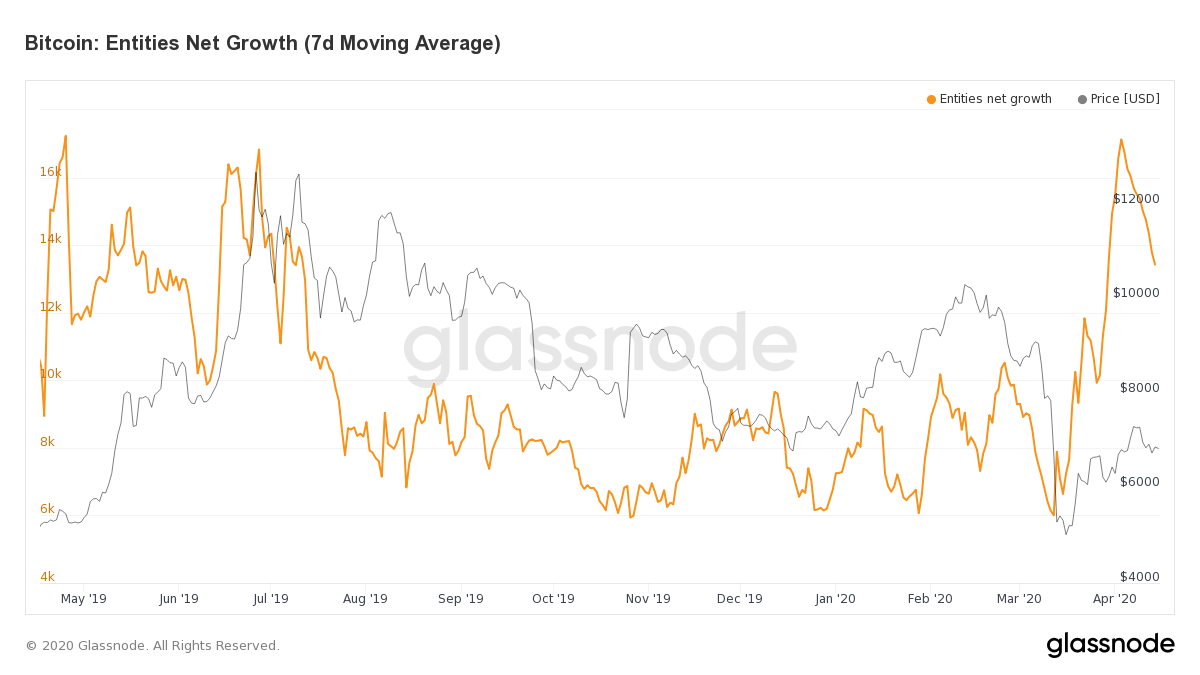 Despite this influx of new users, BTC has continued on net to flow out of exchanges, causing BTC balances on exchanges to fall even further.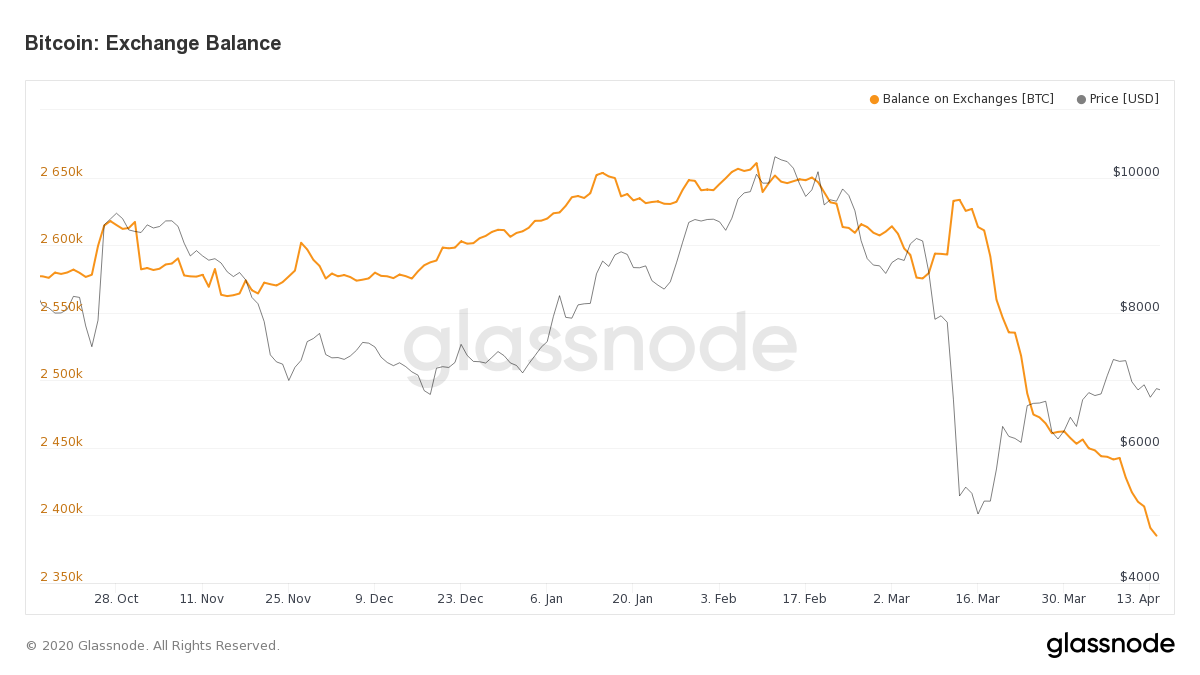 This suggests that rather than being interested in short-term trading, investors are withdrawing their bitcoin, implying long-term holding intent.
---
BTC as a Safe Haven
The latest narrative circling around the bitcoin community is that these new users are looking to escape the uncertain financial system in favour of BTC. Apparently, the new investors are in it for the long haul, using bitcoin as a safe haven as confidence in traditional markets wavers.
This makes sense. As interest rates plummet below zero and the stock market continues to struggle, investors are looking for a safe place to store their wealth and hedge against positions in traditional assets such as stocks.
Further, as fiat currencies are increasingly inflated through quantitative easing, more and more investors are seeing promise in the predictability of bitcoin's maximum 21 million BTC supply, and the fact that it can't be manipulated by a central government.
The current economic crisis appears to play exactly into bitcoin's core value proposition, and has solidified two trends that we previously identified: an increase in retail interest, and long-term holders' confidence in the market.
Keep monitoring Glassnode's core on-chain metrics to keep informed and stay ahead of the latest crypto news.
---

Disclaimer: This report does not provide any investment advice. All data is provided for information purposes only. No investment decision shall be based on the information provided here and you are solely responsible for your own investment decisions.