The Week Onchain (Week 45, 2021)
Bitcoin investor conviction appears to be at all-time-highs, alongside numerous metrics ranging from price, to hash-rate, to proportion of mature coin supply.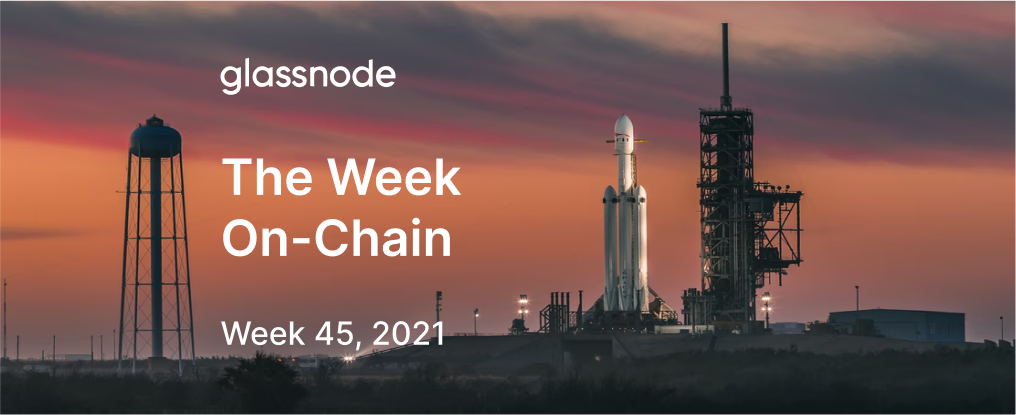 Bitcoin has had a remarkably strong week, consolidating between $59,743 and $64,242, holding onto almost all of Octobers gains. As the Bitcoin price coils into what appears to be a very tight bull flag, the on-chain market continues to show strength in supply dynamics, whilst on-chain activity remains well below bull market highs.
Long-Term Holders have distributed a very small fraction of their holdings, as is typically observed in all prior cycles. However, despite hovering just below ATHs, on-chain activity remains only marginally above bear market levels. Additionally, exchange balances continue to deplete, and miner hashrate and USD revenue are approaching new highs.
This combination of strong supply dynamics, mining network recovery, and relatively low network activity points to a fairly constructive outlook for Bitcoin over the coming weeks.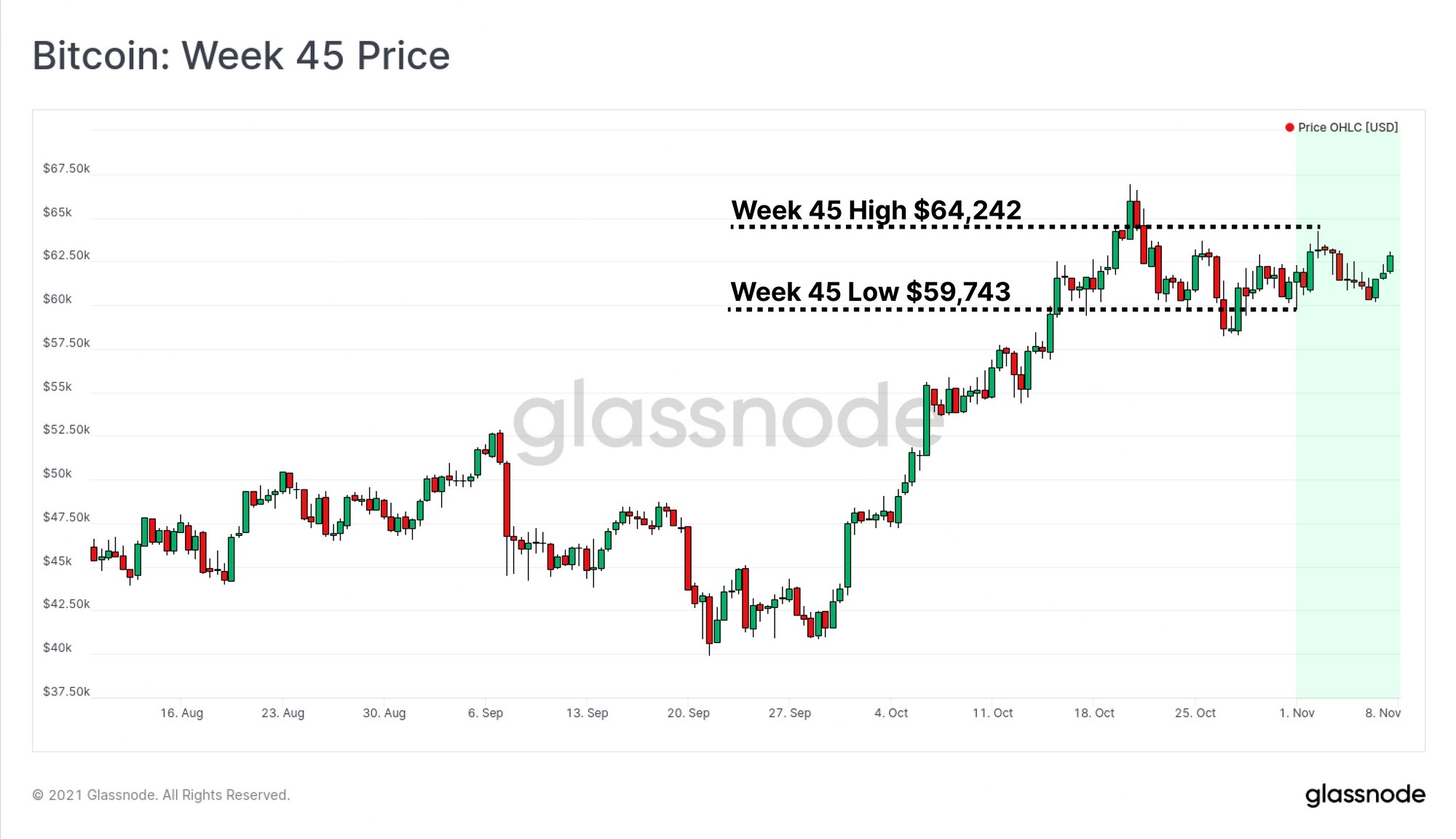 ---
The Week On-chain Newsletter now has a