Betting on the Merge
As Bitcoin and Ethereum derivative markets mature, sophisticated trade positions can be established using both options and futures. The Ethereum Merge presents an opportunity to observe such market positioning at a large scale.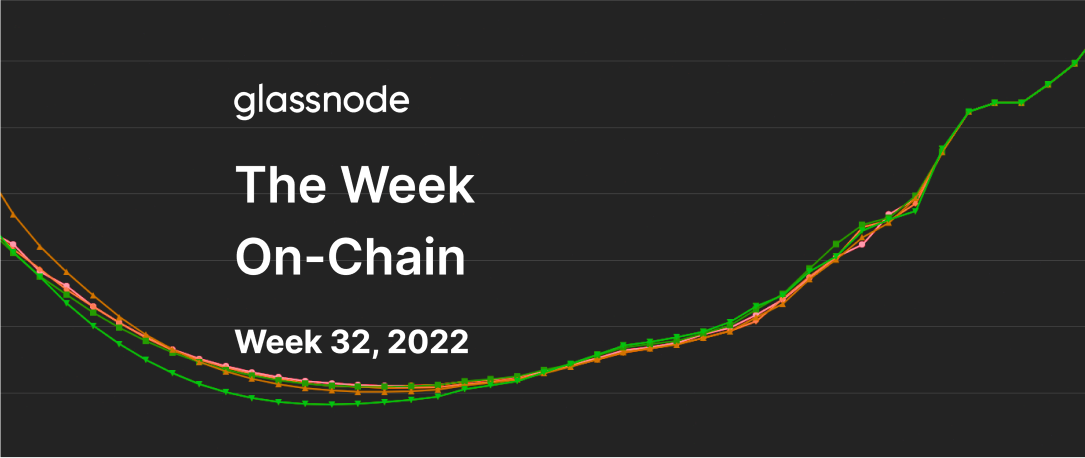 The Bitcoin market was relatively quiet this week, consolidating between a high of $23,832, and a low of $22,486. With market conditions still recovering from a fairly volatile June, there are subtle shifts occurring in positioning within Bitcoin and Ethereum derivatives markets.
In this weeks newsletter, we will explore a notable divergence which has developed in the futures and options markets, centred around the Etheruem Merge scheduled for September. Traders appear to be utilising call options to bet on the ETH price into September, whilst futures and options backwardation indicate an expectation to sell-the-news is in play.
This appears to be relatively sophisticated market positioning, adding further evidence of institutional capital being deployed into the maturing liquidity of futures and options markets.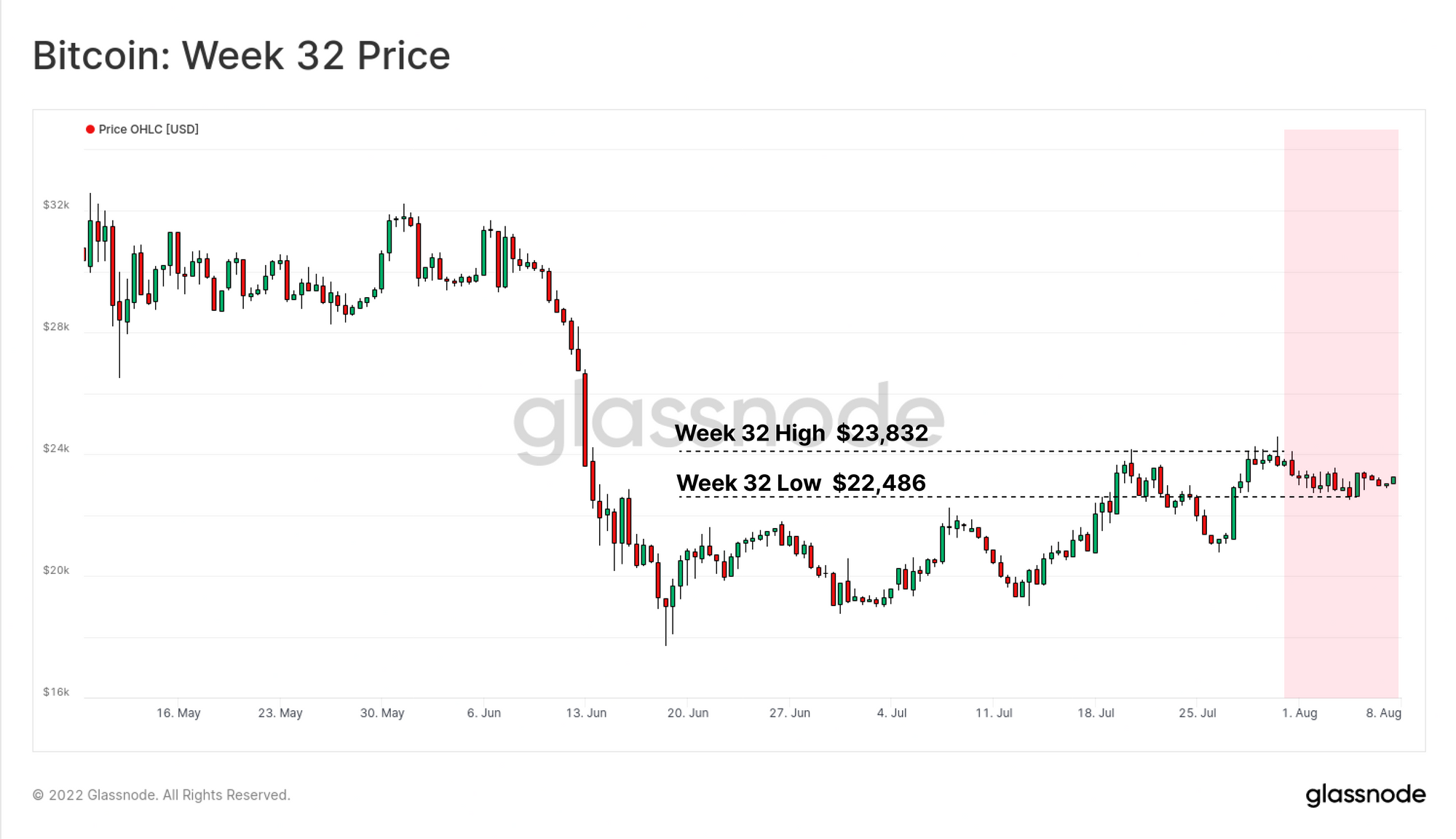 ---
Translations
This Week On-chain is now being translated into Spanish, Italian, Chinese, Japanese, Turkish, French, Portuguese, Farsi, Polish, Russian, Arabic and Greek.
The Week Onchain Newsletter has a live dashboard with all featured charts