The Week Onchain (Week 43, 2021)
Bitcoin rallies to new ATHs alongside the launch of the first futures backed ETF. Long-term Holders are taking modest profits, however are slowing spending during the dip.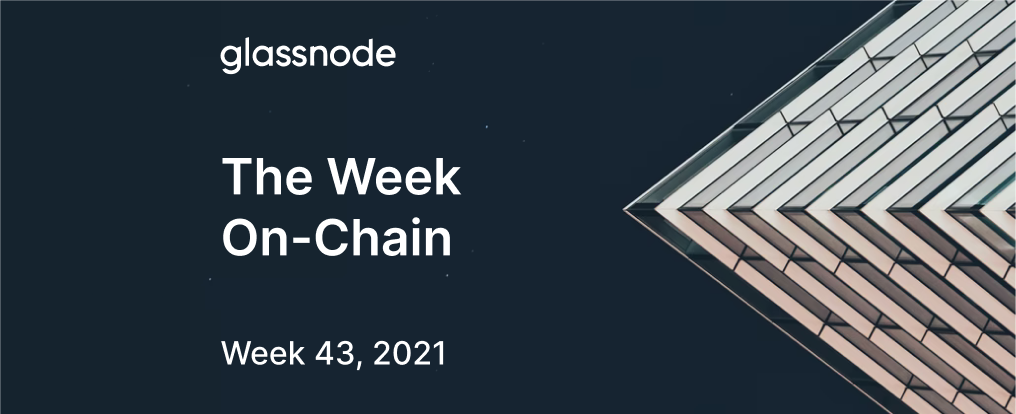 Bitcoin has rallied to new all-time-highs this week, following the launch of the ProShares Bitcoin Strategy ETF (Ticker $BITO). The market pushed above Aprils previous ATH ($64,717) to reach a new peak of $66,928. The market has since corrected, putting in a weekly low of $59,722.
The BITO ETF surpassed $1.1B in assets under management in the first two days of trading, outpacing an 18-yr record set by the $GLD Gold ETF. As the underlying of the BITO ETF are Bitcoin futures trading on the CME exchange, this week we will analyse the explosive growth in open interest and volume in CME markets.
We also continue our assessment of long-term holder spending behaviour, which appears to be slowing down as conviction returns during this pullback. We finish our analysis with the introduction of new metrics and pricing models developed by our community of analysts. These have all been added to Workbench as pre-sets.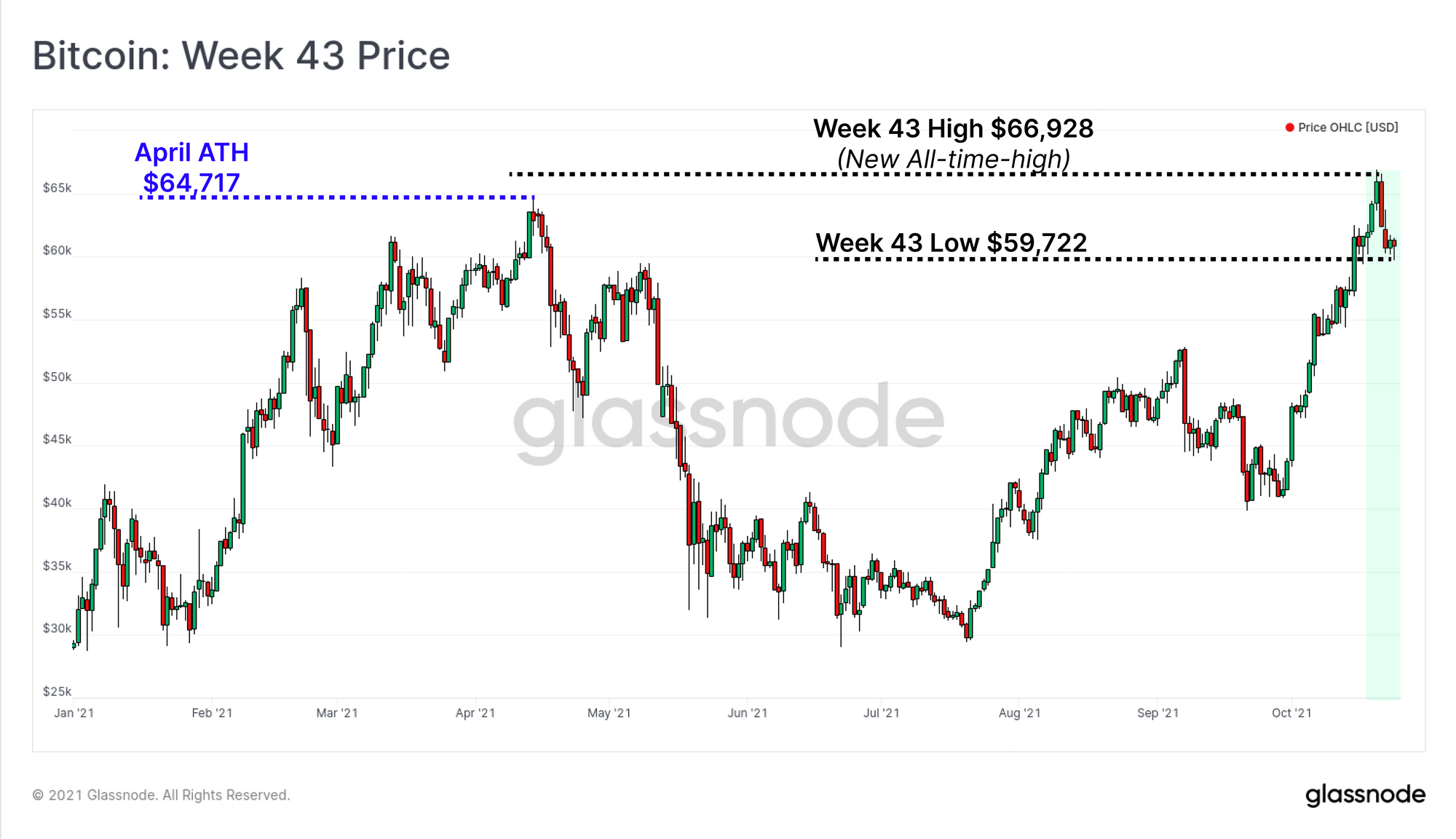 ---
The Week On-chain Newsletter now has a