The Week Onchain (Week 44, 2021)
As Bitcoin consolidates after the recent all-time-high, constructive developments in both derivatives, and spot markets indicate that further upside is the most probable outcome.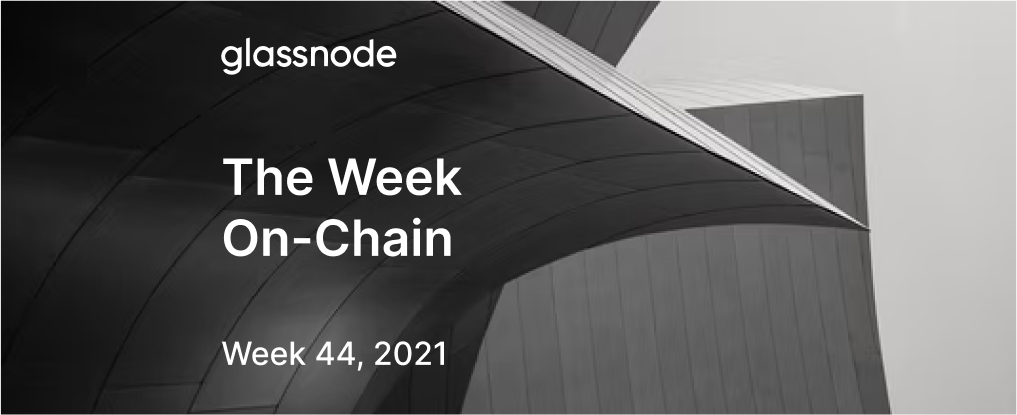 Following an exciting week that set a new all-time high for Bitcoin, the closing days of October have seen price pull back and consolidate, with a weekly low of $58,208 and a high of $63,698.
Despite the market softening from the highs and price dipping briefly below $60k, Bitcoin is still up a sweltering 40% in the month of October, motivated in part by excitement over the launch of the ProShares Bitcoin Strategy ETF ($BITO). That mark of +40% is the highest single month of gains for BTC since December 2020. In fact, the total price range of Octobers monthly price candle (including wicks) was $23,205, larger in USD value than Bitcoin's entire price range from genesis to December 2020.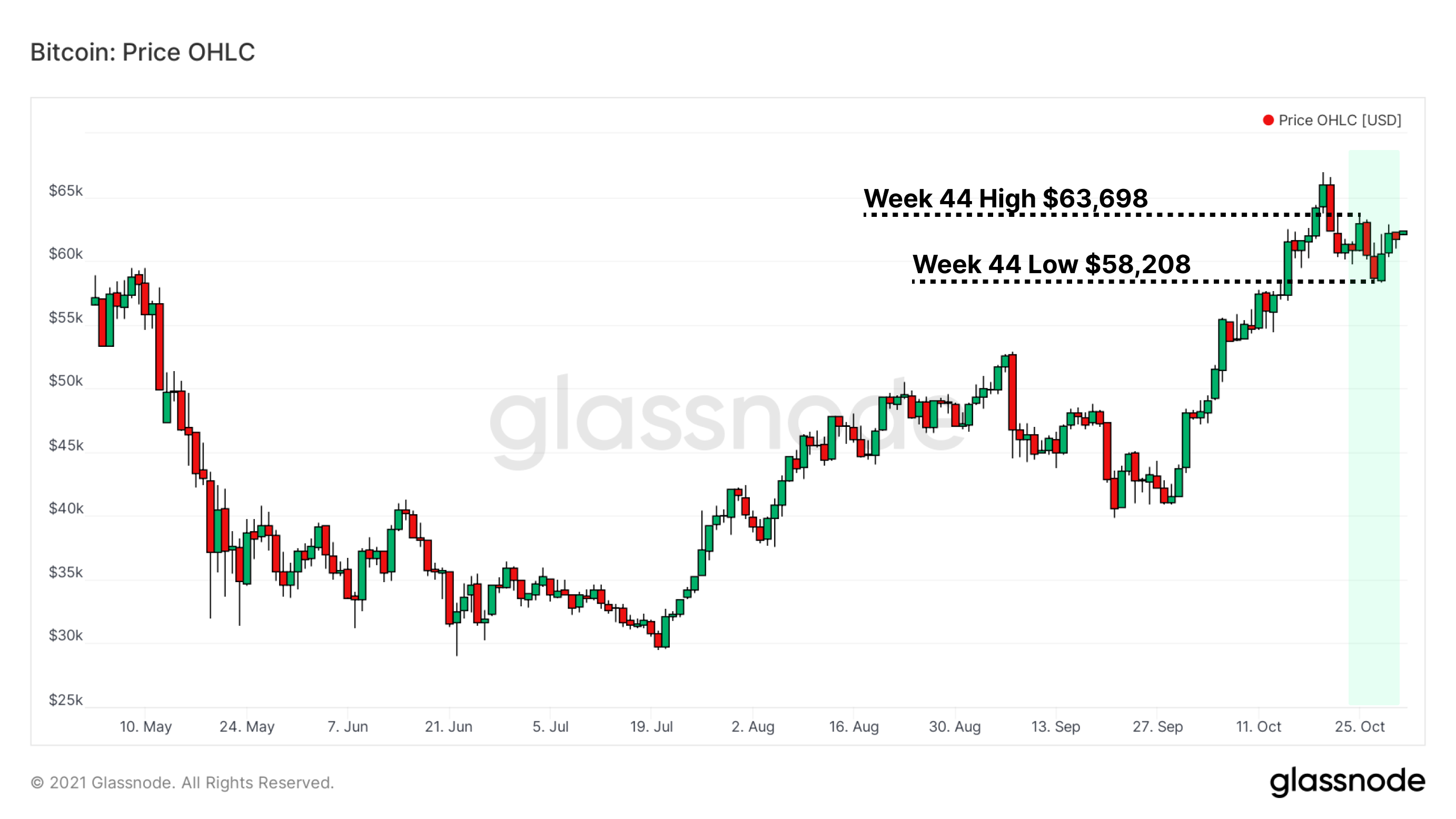 Bitcoin hasn't been the only performer— Ethereum also made a new all-time high this week of $4,455, eclipsing the previous high water mark of $4,362 set on May 12.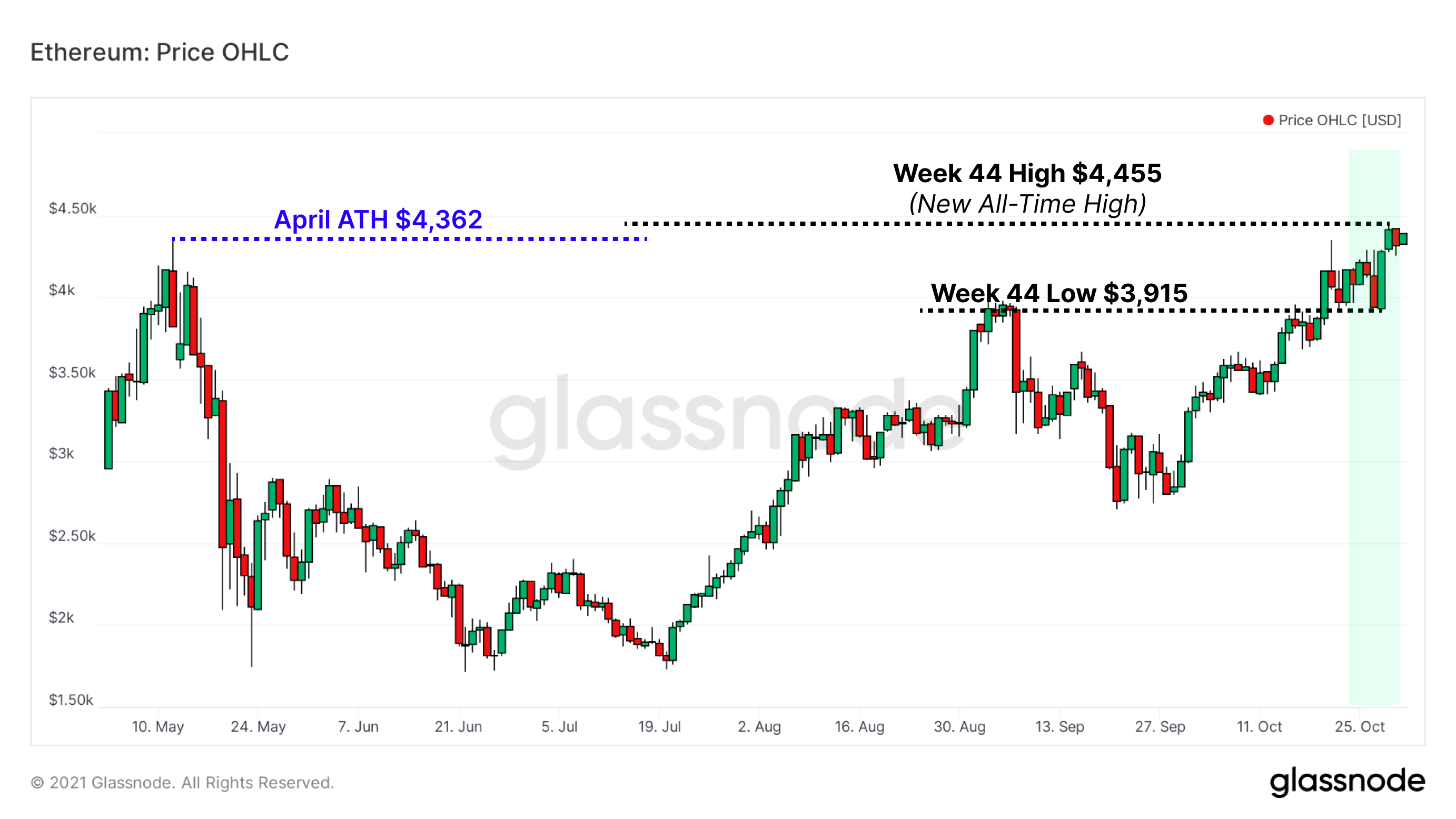 ---
The Week On-chain Newsletter now has a