The Week Onchain (Week 48, 2021)
The market continues to drawdown this week, despite Short- and Long-Term investors holding more profitable supply than the recent correction in September.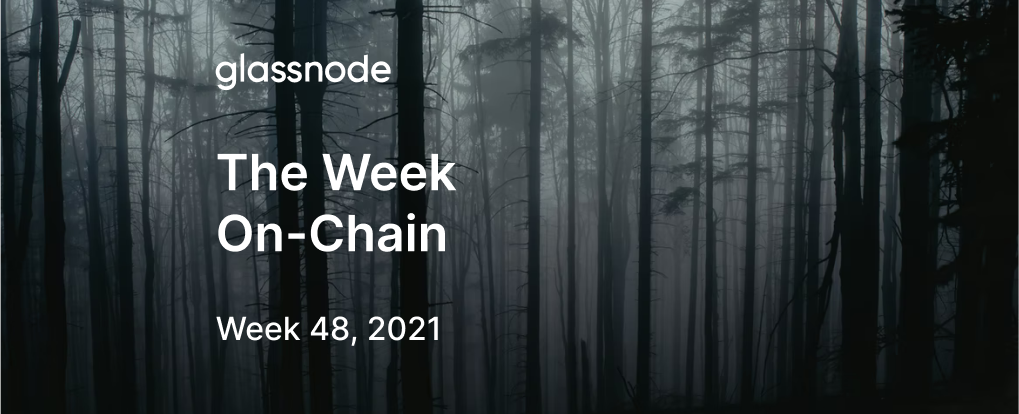 Bitcoin traded lower this week, alongside weakness across many traditional assets, largely due to renewed concerns over new virus variants. Bitcoin's price opened at a high of $59,339, and reached the lowest price for the month of $53,569. This continues the price correction that has been in play for most of November.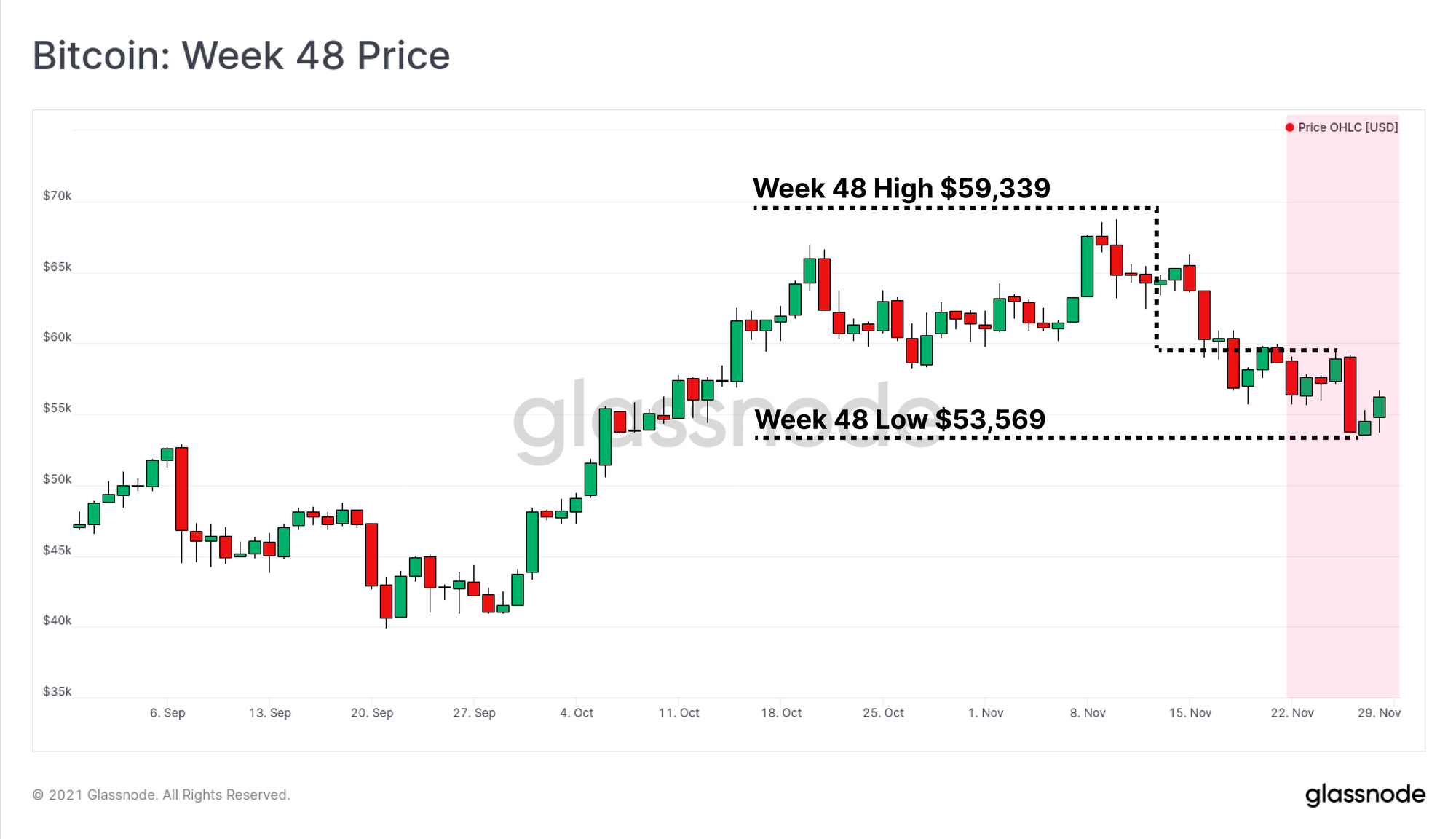 With Bitcoin now over 20% below the all-time-high, headlines in traditional media have declared that Bitcoin has entered a bear market. However it may surprise some readers that this current market correction is actually the least severe in 2021. Some might even say business as usual for a Bitcoin HODLer.
Sell-offs in Jan, Feb and April all reached drawdowns as deep as -24.2% from the ATH before reverting. The deepest drawdown this year was obviously the period from May to July, where the market reached a -54% drawdown at the lows. The most recent correction in September was actually the second deepest, reaching -37.2% from April's ATH, and 25.2% off the local high of $53k.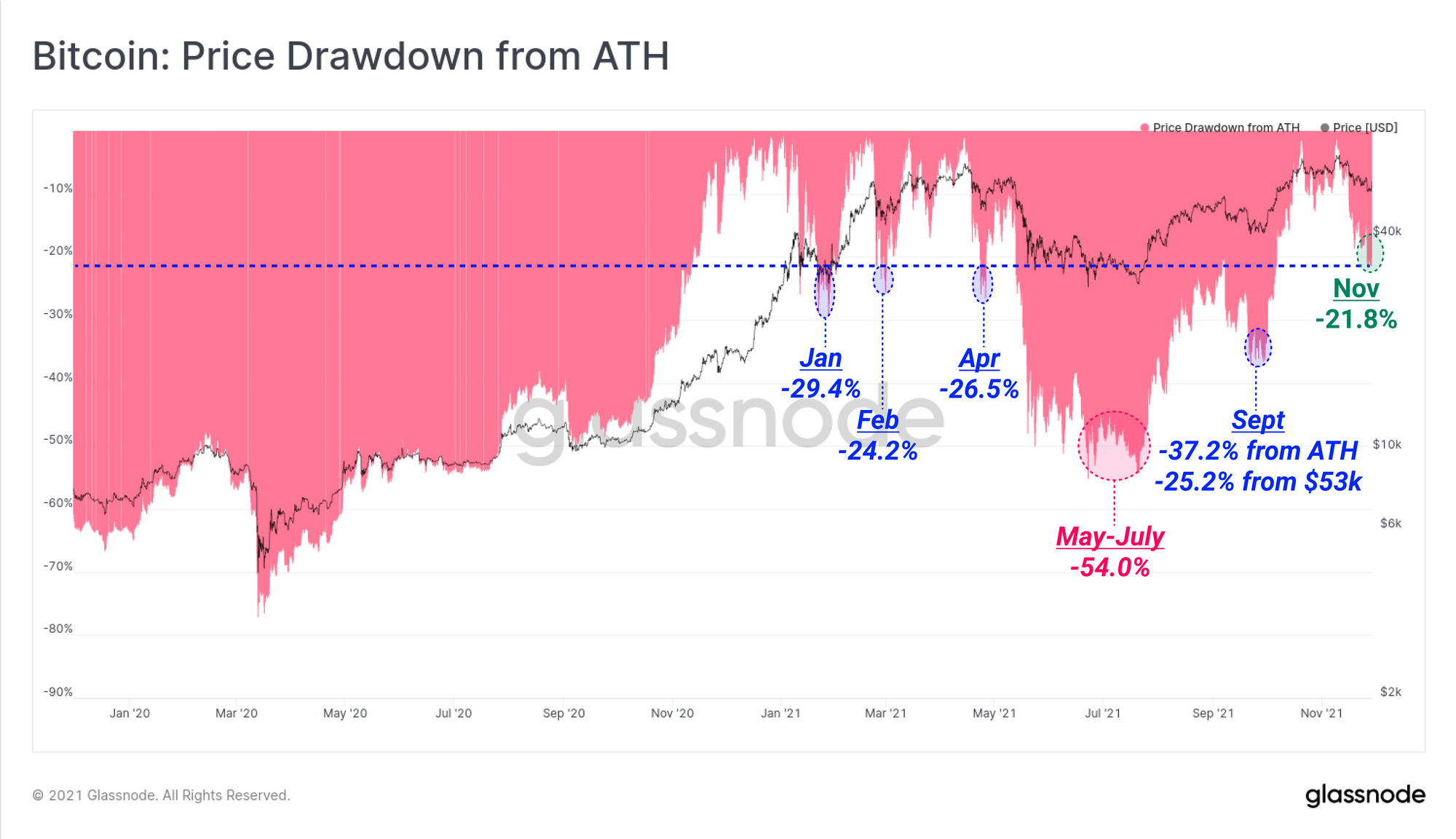 In this week's newsletter, we will be assessing the market structure during this drawdown from three different angles to identify investor sentiment across cohorts, and potential risks for further downside. We will focus on:
Derivatives markets and the state of leverage in the system.
Short-Term Holders and the recent retest of their onchain cost basis.
Long-Term Holders and the state of their distribution and profitability.
---
The Week On-chain Newsletter now has a