A Bear of Diminishing Returns
Price performance over the last 12 months has been nothing short of lacklustre, putting a dent in long-term CAGR rates for Bitcoin and Ethereum. This is supported by a dwindling demand for both chains blockspace, as expressed in on-chain fee markets.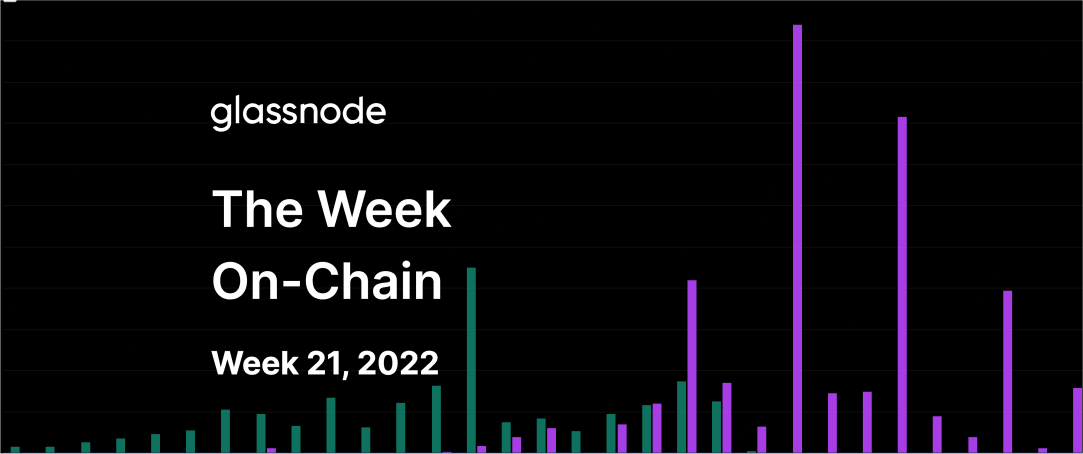 After the industry-wide sell-off alongside the collapse of LUNA and UST last week, markets have entered a period of consolidation. Bitcoin prices traded within a relatively tight range between a high of $31,300 and a low of $28,713.
The Bitcoin market has now traded lower for eight consecutive weeks, which is now the longest continuous string of red weekly candles in history. This week we will look towards the return profile on both a short-term (monthly) and long-term (4yrs) basis for both Bitcoin and Ethereum. From this, we can see that the current drawdown has put a notable dent in the market performance of the asset-class as a whole.
Furthermore, an assessment of derivative markets suggests fear of further downside remains the outlook, at least for the next three to six months. Looking on-chain, we can see that both Ethereum and Bitcoin blockspace demand has fallen to multi-year lows, and the rate of burning of ETH via EIP1559 is now at an all-time-low.
Coupling poor price performance, fearful derivatives pricing, and exceedingly lacklustre demand for block-space on both Bitcoin and Ethereum, we can deduce that the demand side is likely to continue seeing headwinds.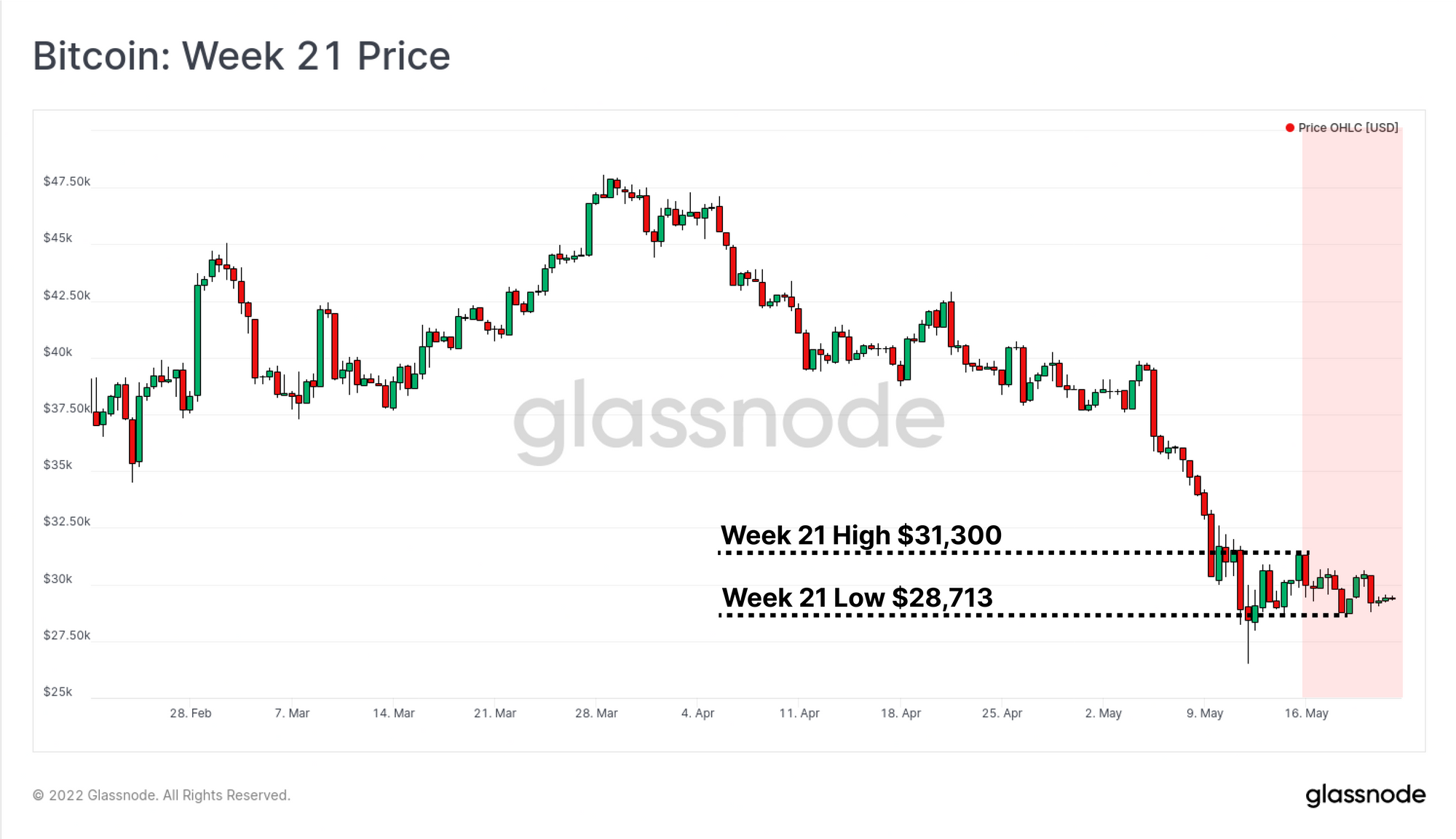 ---