Miner Incomes Under Stress
With the market trading near the price lows of the 2021-22 cycle, a great majority of investors are now holding unrealized losses. Furthermore, miners appear to experiencing some income stress, with revenues falling, whilst production costs climb.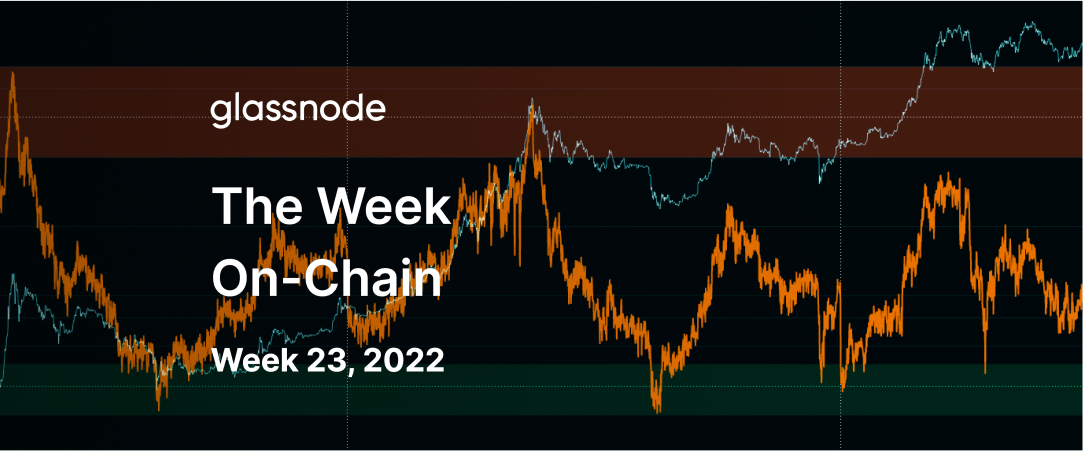 Coming out of a bloody nine consecutive red weeks, the market closed its first weekly candle in the green, albeit with a relatively uninspiring weekly gain of 1.57%. The market traded between a weekly high of $31,900 and a low of $29,375.
With prices trading at the lower end of the 2021-22 cycle range, the vast majority of buyers from the last 17-months are now holding unrealized losses. The intensity of this uncertainty and stress in the market is observable in on-chain data, with a continual reliance on Long-Term Holders to shoulder the load.
We are also seeing miner revenues decline substantially, despite the climbing difficulty. This suggests that miner operations have expanded, capital has been spent, and production costs have increased as revenues are falling off. As profit multiples compress across the board and financial stress increases, the highest probability is that the market is within the second and historically final capitulation phase of a Bitcoin bear market.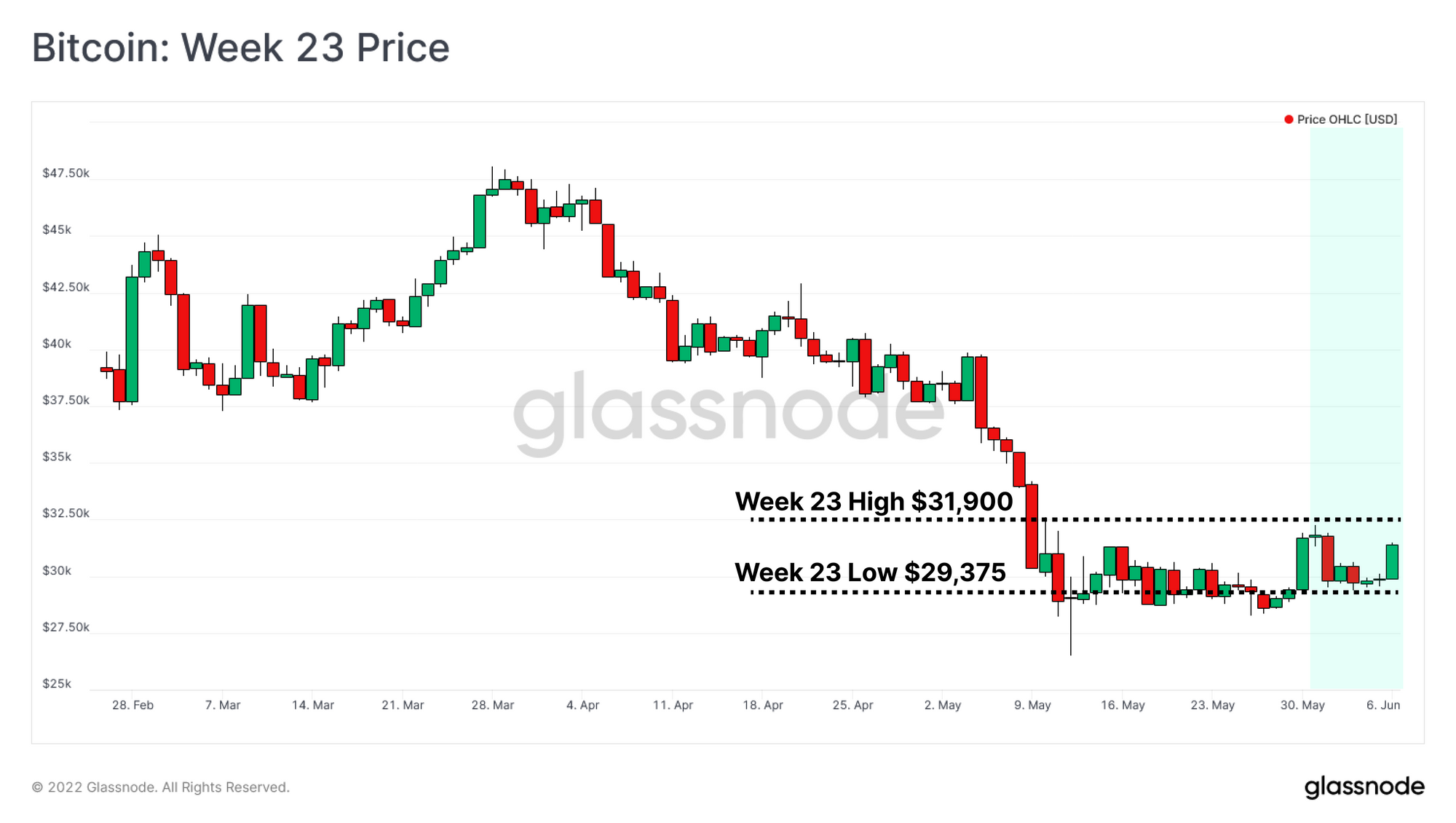 ---