Hashrate Hits New Highs
As global equity and bond markets continue to tread challenging ground, Bitcoin hashrate defies the odds, pushing to yet another all-time high. In this piece, we deep dive into the mining sector to assess whether the worst of the miner capitulation is over, or not.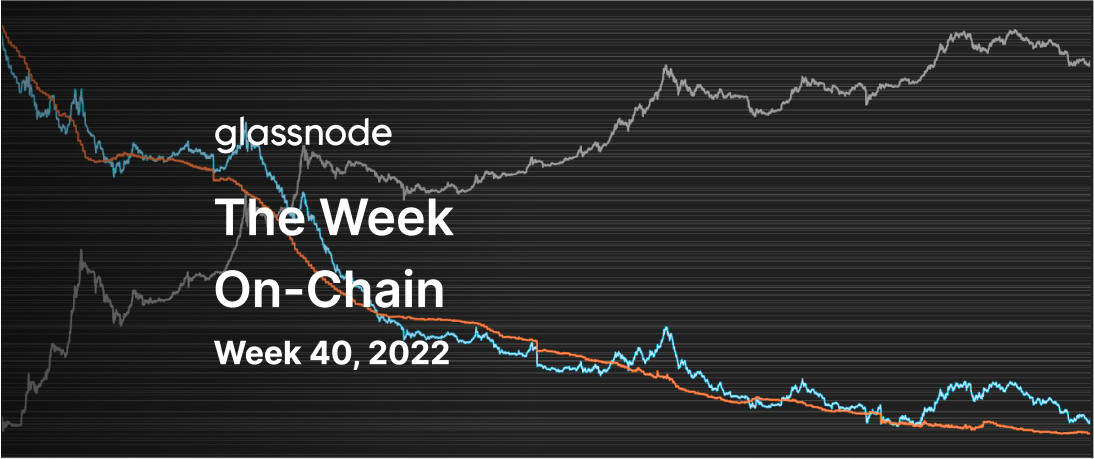 Global equity and bond markets continue to tread challenging ground, with growing evidence of stress developing in sovereign debt and currency markets this week. Of particular note was the dislocation experienced in the United Kingdom Gilt market, where bond yields soared, the British pound fell to all-time-lows against the US Dollar, and the Bank of England reestablished quantitative easing to reliquify markets.
Amidst such extremes, Bitcoin prices have remained notably stable, consolidating within an increasingly narrow range between $19,921 and $20,239. Such quiet periods are very uncommon for Bitcoin, with semblance to both pre-crash November 2018, but equally to pre-rally March 2019.
Despite severe price drawdowns, and global macro turmoil, Bitcoin hashrate has remarkably pushed to yet another all-time high this week. We last covered the stress developing in the Bitcoin Mining sector back in June (see WoC 23, and WoC 25). This week, we will revisit with a deep dive into the production side of Bitcoin, which appears to be recovering remarkably well, a signal which has historically been constructive in the months that followed.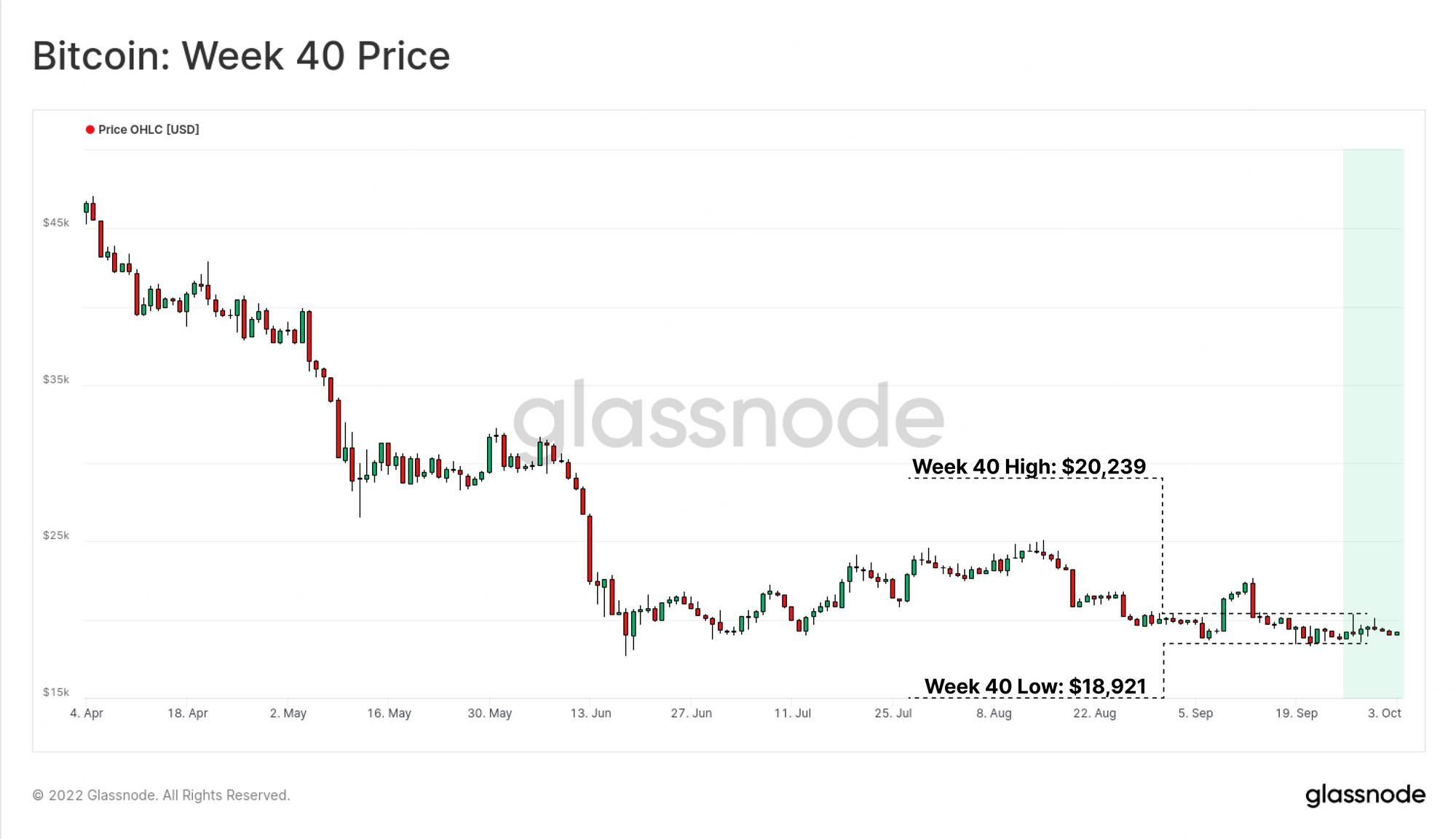 ---
Translations
This Week On-chain is now being translated into Spanish, Italian, Chinese, Japanese, Turkish, French, Portuguese, Farsi, Polish, Arabic, Russian, Vietnamese and Greek.
The Week Onchain Newsletter has a live dashboard with all featured charts