A Coiled Spring
The Bitcoin market is primed for volatility, with both realized and options implied volatility falling to historical lows. Futures open interest has hit new all-time-highs, despite liquidations being at all-time-lows. Volatility is likely on the horizon, and Bitcoin prices rarely sit still for long.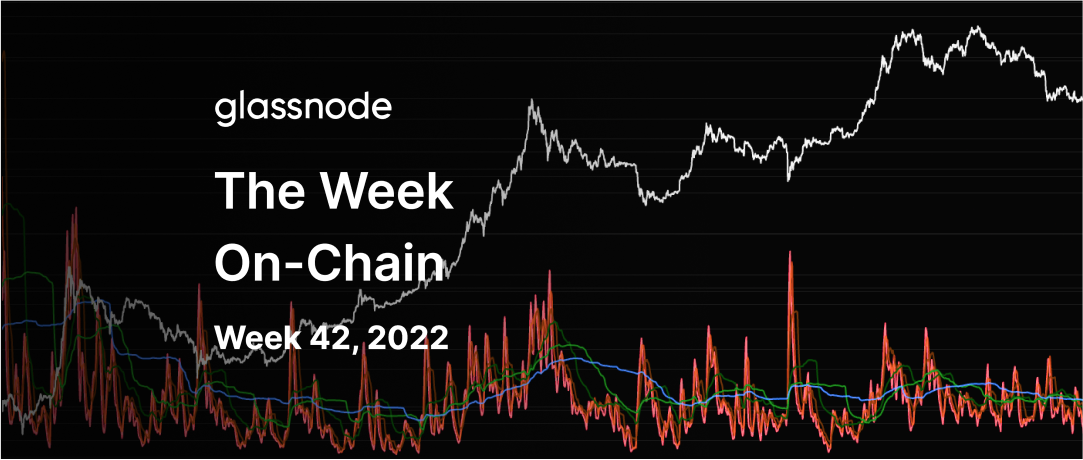 Bitcoin markets continue to consolidate into a a tight price range, with almost all of the extreme prices of the weekly range reached during a 24hr window. In response to US inflation data coming in slightly hotter than expectations, BTC prices traded down to $18,338, followed by a quick rally to a high of $19,855, before completing a round trip to the weekly open price.
In this weeks edition, we will explore how the Bitcoin market is currently in a period of historically low volatility, and with many metrics both on, and off-chain signalling a period of elevated volatility is likely ahead. Historical precedents in bear markets have broken out from such market structure in both directions, with little directional bias evident in futures markets pricing.
---
🔔 Alert Ideas are presented throughout to help identify key metric levels of interest that may signify significant shifts in market/network performance. Any Glassnode member can set an alert directly from Glassnode Studio.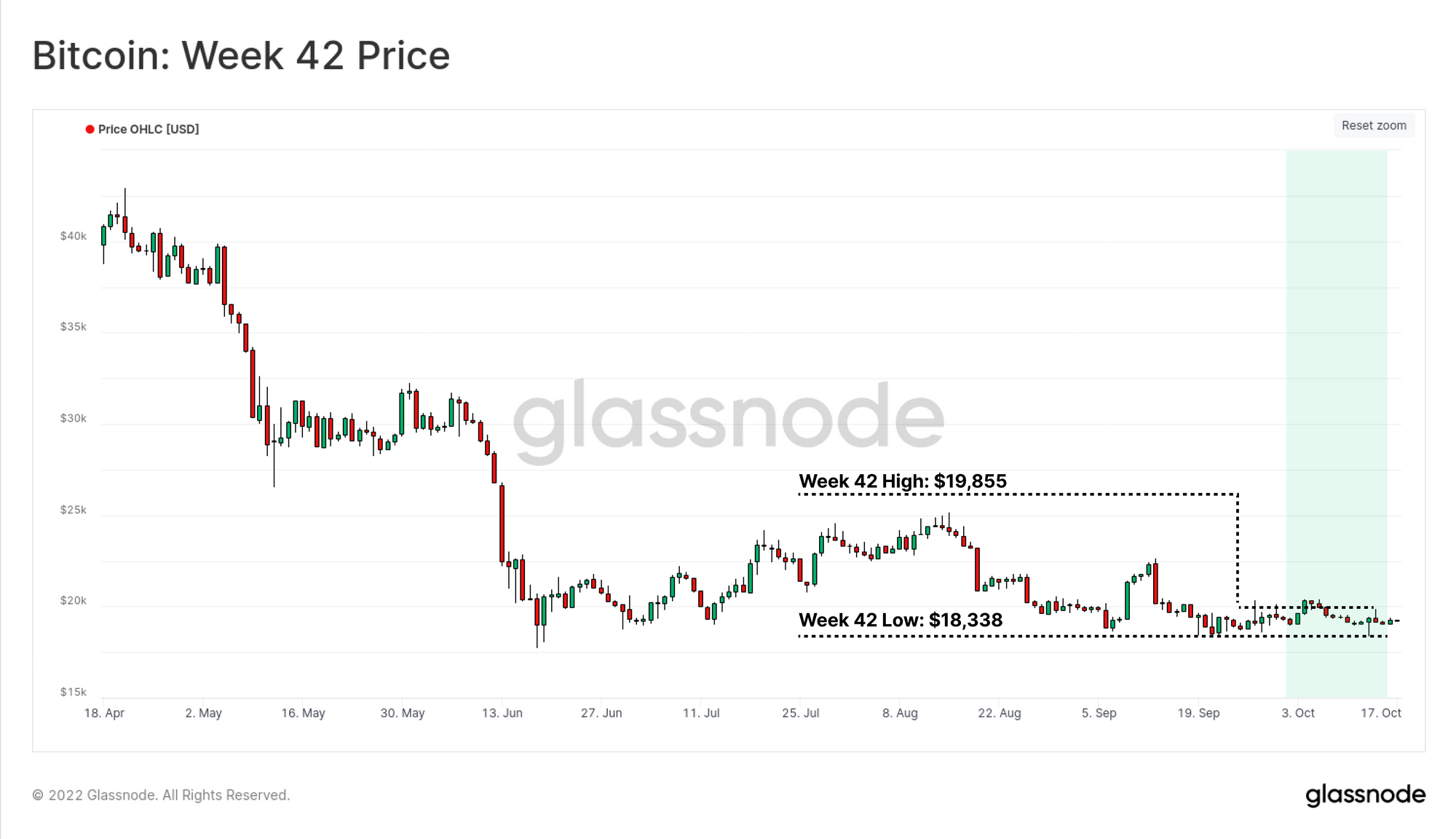 ---
Translations
This Week On-chain is now being translated into Spanish, Italian, Chinese, Japanese, Turkish, French, Portuguese, Farsi, Polish, Arabic, Russian, Vietnamese and Greek.
The Week Onchain Newsletter has a live dashboard with all featured charts