Hardened HODLers Double Down
In the aftermath of the sell-off in early May, a noteworthy shift in accumulation trends is underway. The Bitcoin HODLer class remain the only ones left, however their accumulation behaviour signals a doubling down as prices correct below $30k.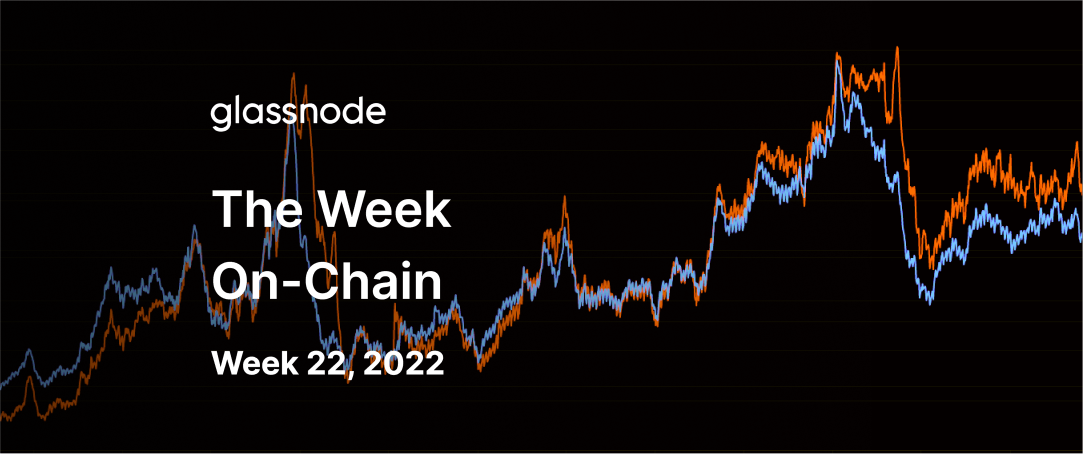 Bitcoin prices continued to consolidate this week, after initial signs of a potential decoupling between digital asset markets, and traditional equity markets, albeit in the wrong direction. The S&P500 index rallied 7.4% from the lows this week, and the NASDAQ was up 9.6%. Meanwhile, Bitcoin traded down to a low of $28,261, and only rallied early on Monday to recover the weekly high of $30,710. Ethereum also had a tough week, shedding 17.8% of its value to a low of $1,700, before rebounding to $1,900 on Monday morning.
After the LUNA motivated sell-off event earlier in the month, there has been a distinct behavioural change in Bitcoin on-chain accumulation trends. In particular, entities with balances < 100 BTC, and those with >10k BTC have been significant accumulators. The remaining wallet cohorts have also transitioned from net distributors, to neutral. This reflects a notable shift in behaviour compared to the Feb-mid May period which was intermittent accumulation and distribution, reflecting uncertainty and a rotating capital.
However, on-chain activity remains extremely soft, with little signal of new interest in the asset outside the existing HODLer base. That said, the HODLers who remain, appear to be willing to double down as prices fall, and remain unwilling to spend coins, even if held at a loss.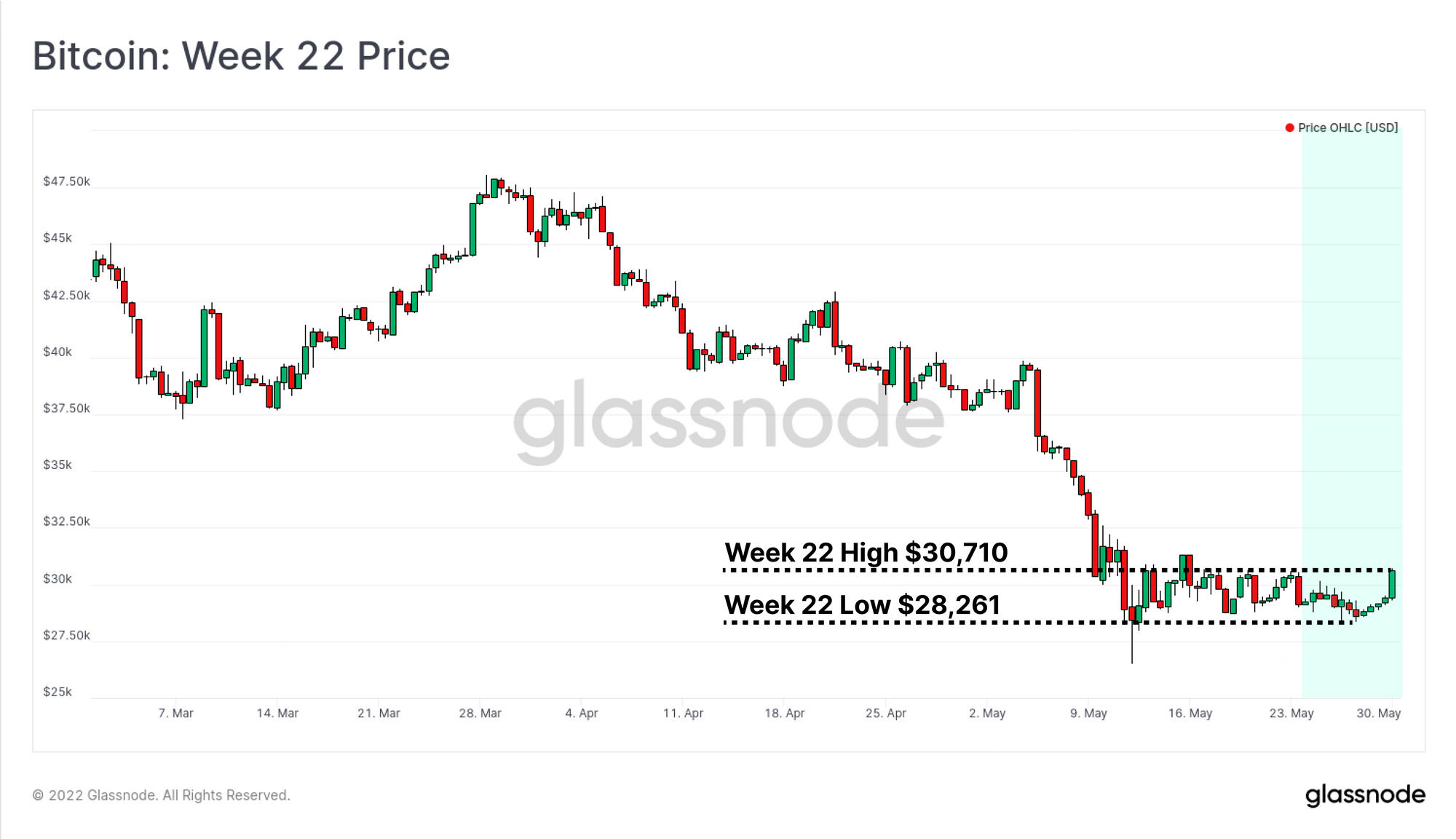 ---